Moustakas seeks to honor mom with play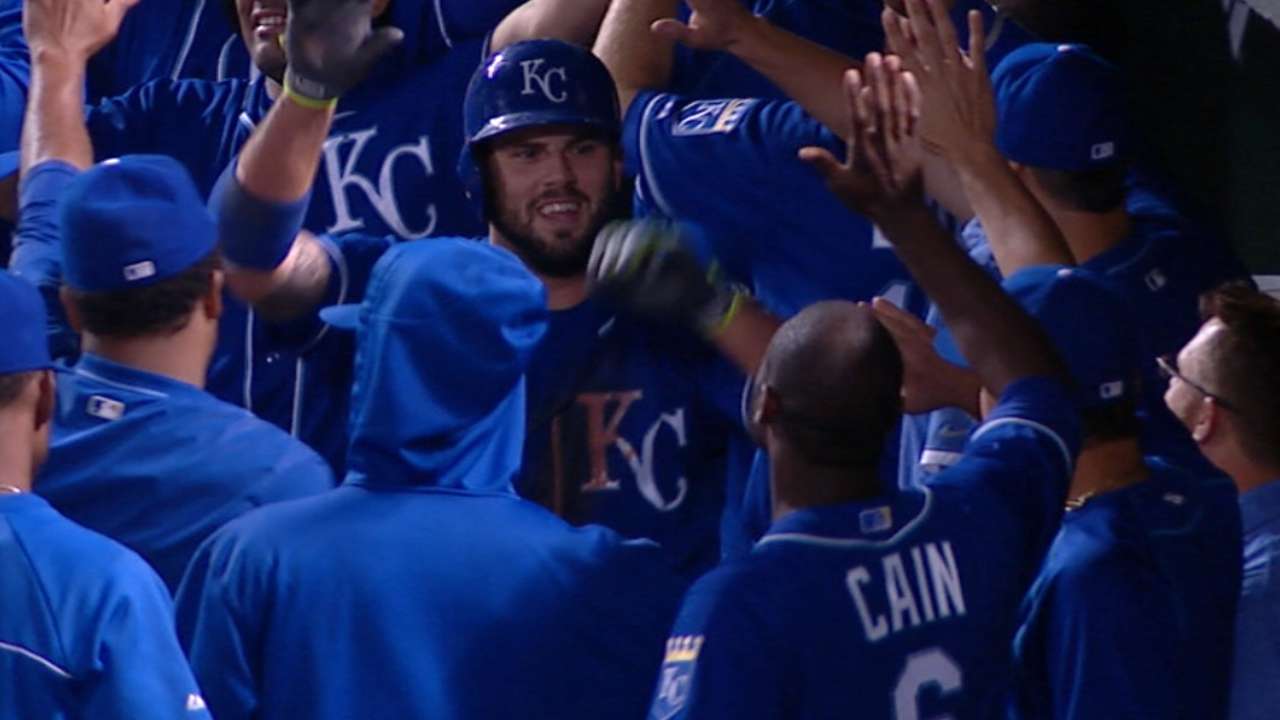 BALTIMORE -- The one call Mike Moustakas really wanted to make after his nine RBIs helped the Royals beat Baltimore on Saturday was to his mom.
"It's a weird, empty feeling, especially not being able to call her and talk to her after any game," Moustakas said.
Moustakas' mom, Connie, lost a long battle with cancer Aug. 9.
"She never quit," Moustakas said. "She fought as hard as she could. It's just so strange not having her around anymore. It's tough."
Twice this season, Moustakas left the Royals to go on the bereavement/family medical emergency list. Both times, he got word that she might be near the end of her struggle. Both times, she rallied, which didn't really surprise Moustakas.
"That's just who she was," he said.
In fact, the last time Moustakas saw his mom was just after the All-Star break. She was sprite and full of energy.
"My last memory of her was her walking around in my All-Star jersey," Moustakas said, smiling. "She was up walking around. We had some raviolis from California Pizza Kitchen. That was pretty cool, and I'm so glad that's my last memory of her."
Moustakas has coped with her passing by clinging to the friendship and camaraderie of his teammates.
"I just talk to my family all the time," he said. "And I come out here and hang with my boys. Being at work and playing ball kind of takes my mind away from it. These guys are great."
And manager Ned Yost sees a mature and considerate player in Moustakas.
"I know it was tough for him," Yost said. "When she passed away, he was bound and determined that she wanted him playing baseball. For him to go out and play the way he has, I think a lot of it has to do with him just wanting to honor his mom.
"And I do think it's kind of helped him renew his purpose, which is to help his teammates."
Moustakas agreed.
"What I do, I do to honor her," he said.
Jeffrey Flanagan is a reporter for MLB.com. Follow him on Twitter at @FlannyMLB. This story was not subject to the approval of Major League Baseball or its clubs.