To a man, Royals happy to take one for team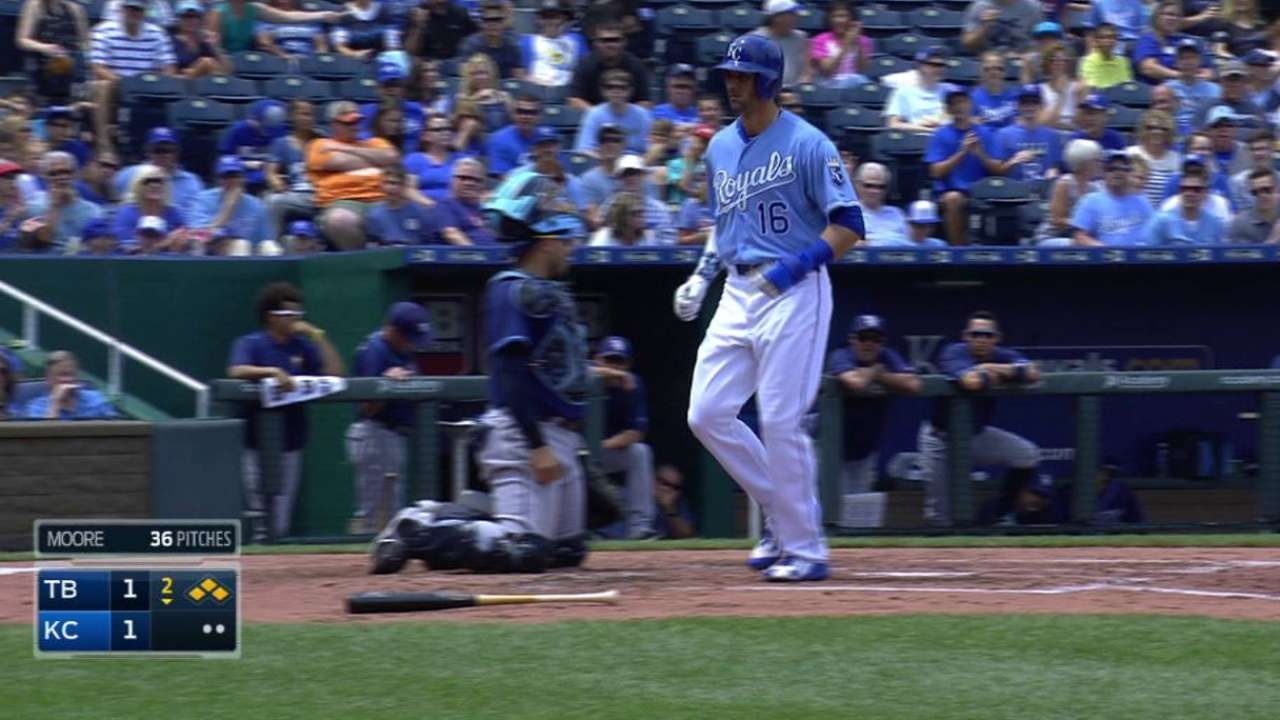 BALTIMORE -- Going into Sunday night's game against Baltimore, only one team in the American League had been hit by pitches more than the Royals, who had been hit 69 times. The Rays, hit twice Sunday, had been plunked 71 times.
Yet the Royals, unlike some of their opponents, consider hit by pitches simply part of the game, an occupational hazard.
Typically when Royals hitters get plunked, they get up, brush their uniforms off and take their bases. There are no tantrums, no harsh words, no staredowns. Only once has a Royals' hitter reacted -- on Opening Day, Lorenzo Cain stared angrily at Jeff Samardzija of the White Sox after getting hit.
The other 68 times, there have been no theatrics.
That's unlike what the Royals have seen from opponents.
Royals manager Ned Yost is amused by the reaction of opponents.
"Our guys know that getting hit is part of the game," Yost said. "They take it like a man and go to first base. They don't complain and throw a fit. There are no antics.
"Our guys have learned how to deal with it. If you put on a show, then there's no chance of retaliation [because of benches possibly being warned]. Our guys do a great job of that. There's no pride."
Royals players, too, have noticed how opponents overreact to getting hit by pitches.
"Guys react differently," third baseman Mike Moustakas said. "No one likes to get hit, no matter how hard or soft it is. But I don't think any of our pitchers are trying to hit people."
The Royals' pitching staff, in fact, has hit opponents 48 times, just one above the league average.
Moustakas said getting hit by a pitch is part of the game.
"The thing is, if you want to hit us, that's fine -- we'll take our base," said Moustakas. "That's just kind of who we are. We don't want to go out there and brawl. We've kind of been there and done that."
First baseman Eric Hosmer agreed with Moustakas.
"We tend to take it, wear it, and take the base," Hosmer said. "We're all trying to get on base anyway."
Jeffrey Flanagan is a reporter for MLB.com. Follow him on Twitter at @FlannyMLB. This story was not subject to the approval of Major League Baseball or its clubs.