Grabs from Gardner key for Yanks in finale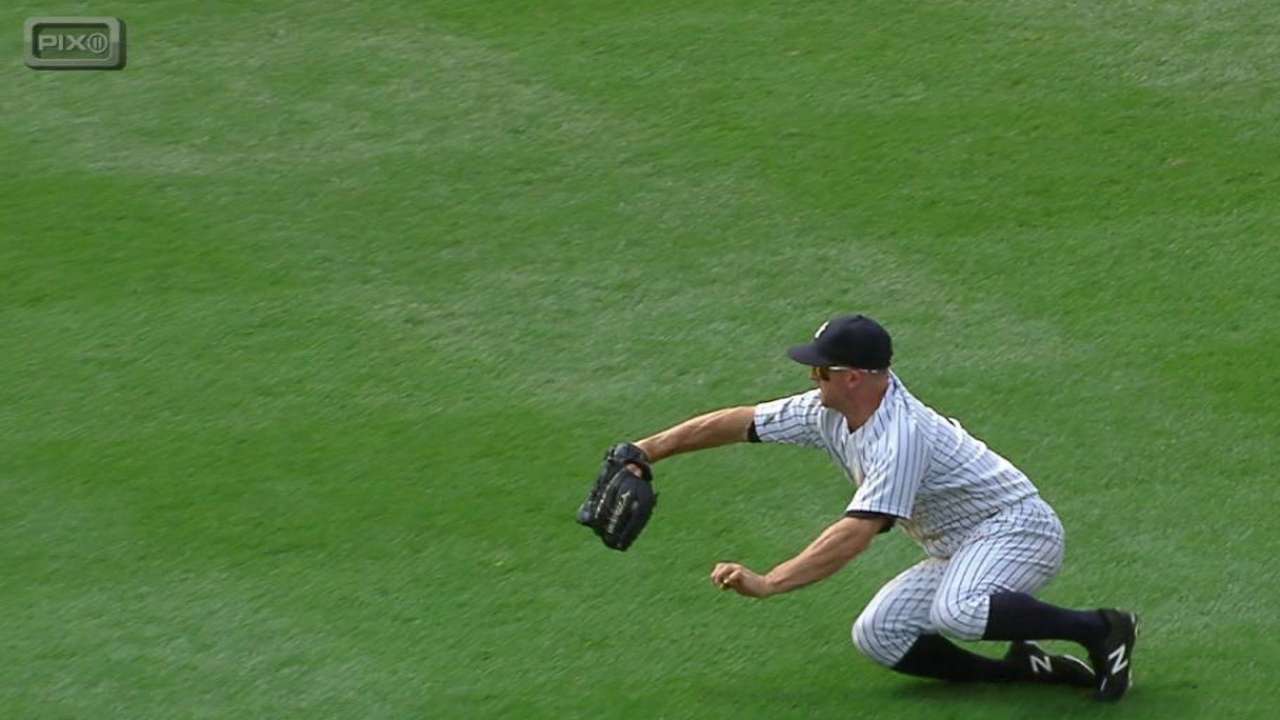 NEW YORK -- On Saturday night, no part of Brett Gardner planned on the Yankees dropping the fourth and final game of the series to the first-place Blue Jays on Sunday. A part of his reason for comfort was the fact that Masahiro Tanaka was taking the mound.
On Sunday, the script flipped. It was Tanaka singing Gardner's praises after the left fielder made two crucial snags in the outfield during a 5-0 win. The first play came with Tanaka on the mound. After Chris Colabello hit a one-out double in the seventh, Justin Smoak lined a ball out to left and Gardner secured the out with an impressive catch.
"It helped me a lot. That was a big play," Tanaka said through an interpreter. "If that had gone through, they probably would have scored some runs. It was definitely a big play."
The second play came when Matt Hague ripped a line drive off reliever James Pazos to lead off the ninth inning. Gardner reached up for the running catch to send Hague back to the dugout.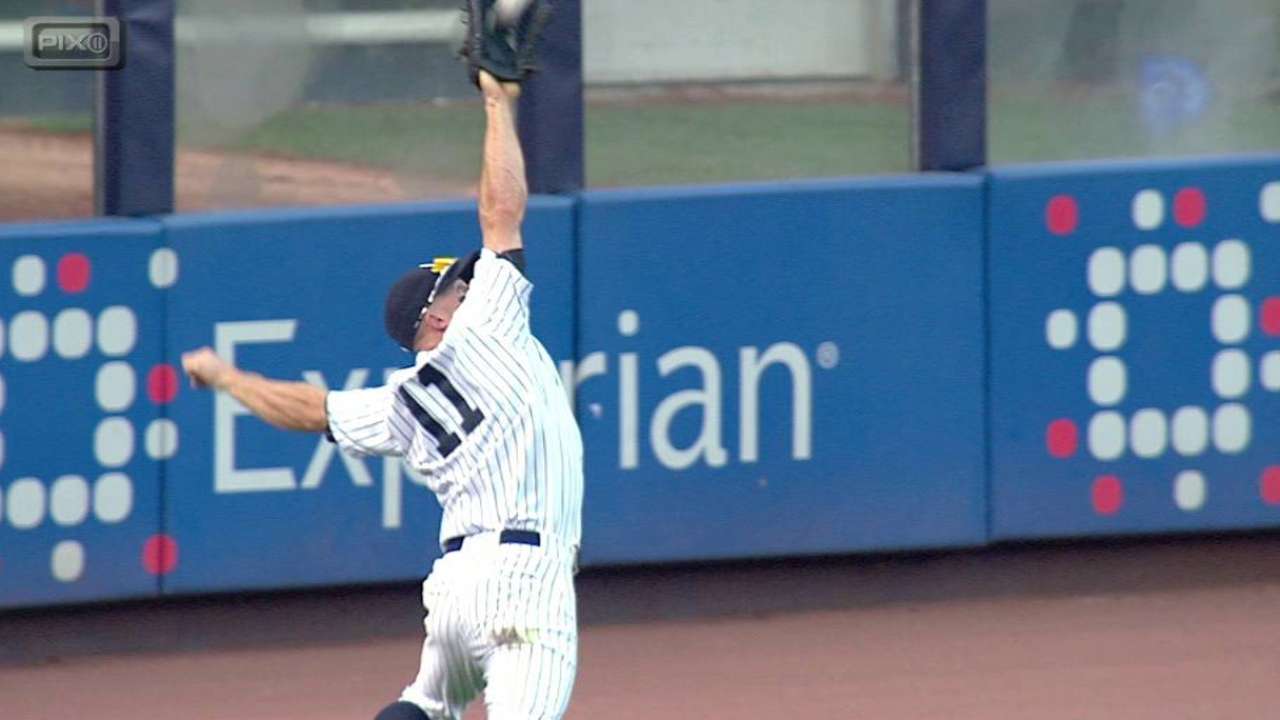 After sitting out Monday and Tuesday with a jammed left shoulder, Gardner has come back strong since Wednesday and has given the Yanks a boost both offensively and defensively.
On Saturday, he racked up a career-high six RBIs in Game 2 of a doubleheader, when he smacked two three-run shots. On Sunday, it was his defense that earned him manager Joe Girardi's praises and helped prevent a Blue Jays rally.
"Outstanding. He's a complete player and he's been a complete player for a long time," Girardi said. "Those are big outs. I told [Pazos], that's a big out in that situation because you're trying to give [Andrew] Miller a day off if you can. He threw two innings yesterday. I had him available and I would have used him. That's a big out."
Grace Raynor is an associate reporter for MLB.com. This story was not subject to the approval of Major League Baseball or its clubs.