Containing Goldschmidt crucial for Greinke
Dodgers ace strikes out dangerous D-backs slugger three times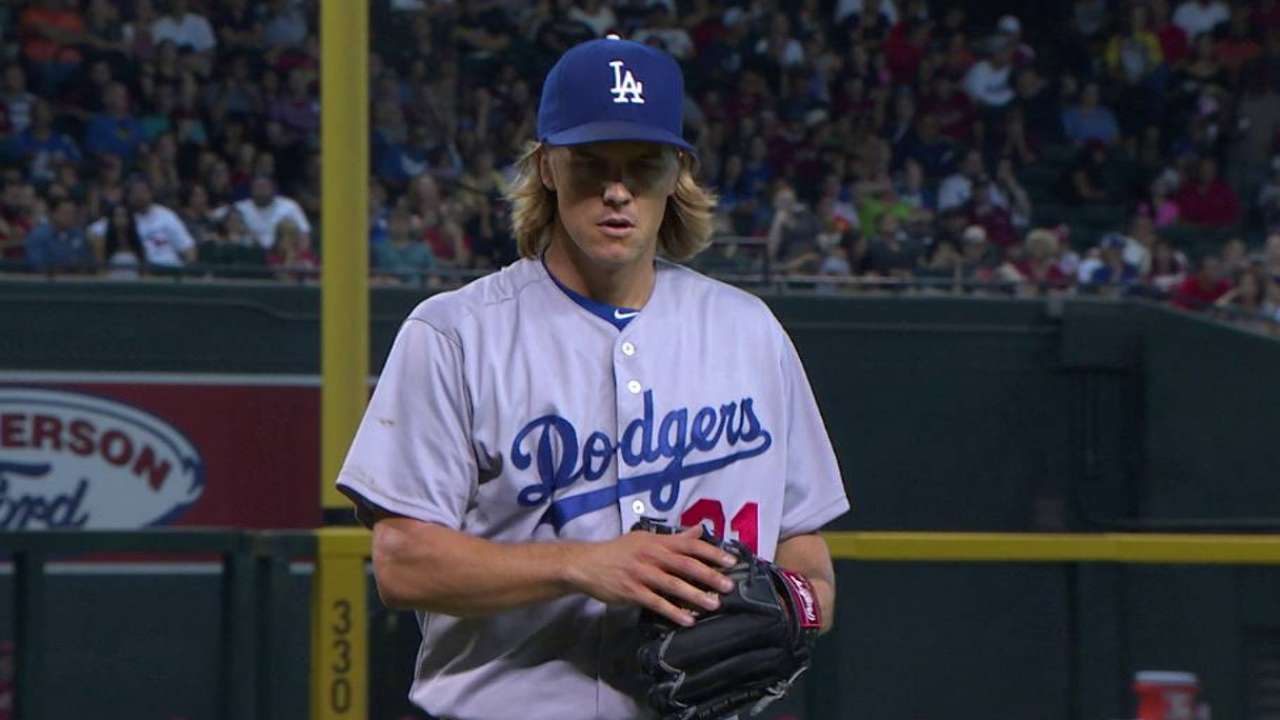 PHOENIX -- Keeping Arizona franchise slugger Paul Goldschmidt in the ballpark and off the bases was the key to the Dodgers hanging on for a 4-3 win over the D-backs on Sunday that trimmed their magic number to 13.
Three times Goldschmidt faced Dodgers starting pitcher Zack Greinke and three times he struck out. The only inning Goldschmidt reached base was the ninth, when his two-out walk was soon followed by Jarrod Saltalamacchia's three-run homer off closer Kenley Jansen, turning a shutout into a nailbiter.
Goldschmidt came into the game hitting .338 with 18 home runs and 59 RBIs in 71 career games against the Dodgers.
"The holes are small," manager Don Mattingly said of Goldschmidt. "And when you miss, he makes you pay."
He homered Friday night in Arizona's 12-4 blowout win and doubled twice Saturday night before the Dodgers' bullpen struck him out twice.
"He's one of the great hitters in the game, he doesn't miss balls when you make mistakes," said pitching coach Rick Honeycutt.
"Zack has the ability, with enough [velocity] and other weapons, to make him conscious of them, and when [Goldschmidt] gets his ball in that lane, it's just a smaller lane away than most guys have -- pretty much on the black. It's like a ball width out there. Guys that can bring it back out there, [Goldschmidt] gives up on, because his eye's so good. And to go in you have to have enough juice to even mess around inside."
Greinke struck out Goldschmidt swinging with nobody on and two outs in the first and fourth innings on a 1-2 fastball and a 3-2 slider, respectively. The pivotal at-bat came in the sixth inning, with two outs and runners on second and third, and the Dodgers leading, 2-0. Greinke pinpointed a 2-2 fastball on the outside corner that Goldschmidt swung through, his seventh strikeout of the series.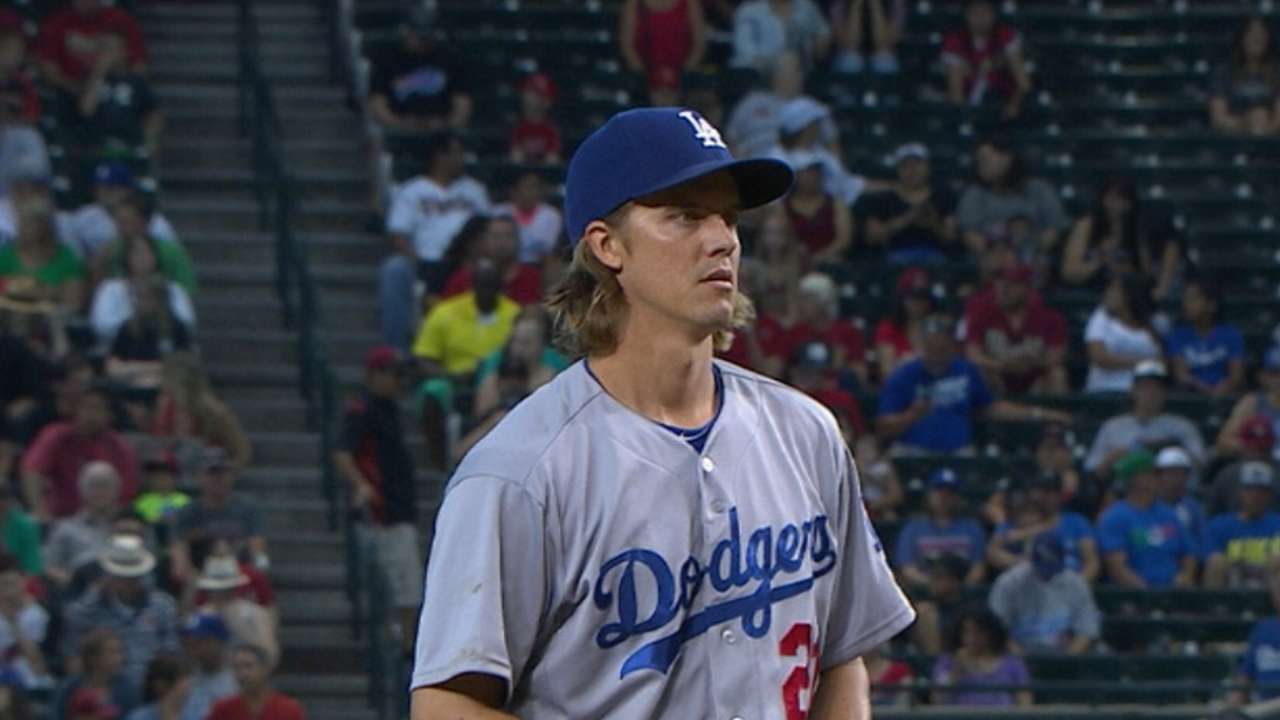 "Obviously, Paul's an MVP-caliber player and a guy that historically has just destroyed us," said catcher A.J. Ellis. "That was a tough spot, especially with David Peralta behind him having a great year against right-handed pitchers. Zack bore down and executed, locating fastballs on the upper half and calming their biggest threat of the game."
Ellis accounted for the eventual winning run with a home run to center field leading off the eighth inning. While Yasmani Grandal struggles to play with a sore left shoulder that has factored in an ongoing 0-for-36 megaslump, a fresh Ellis has responded to increased playing time with better offensive production and his customary excellence at handling a pitching staff.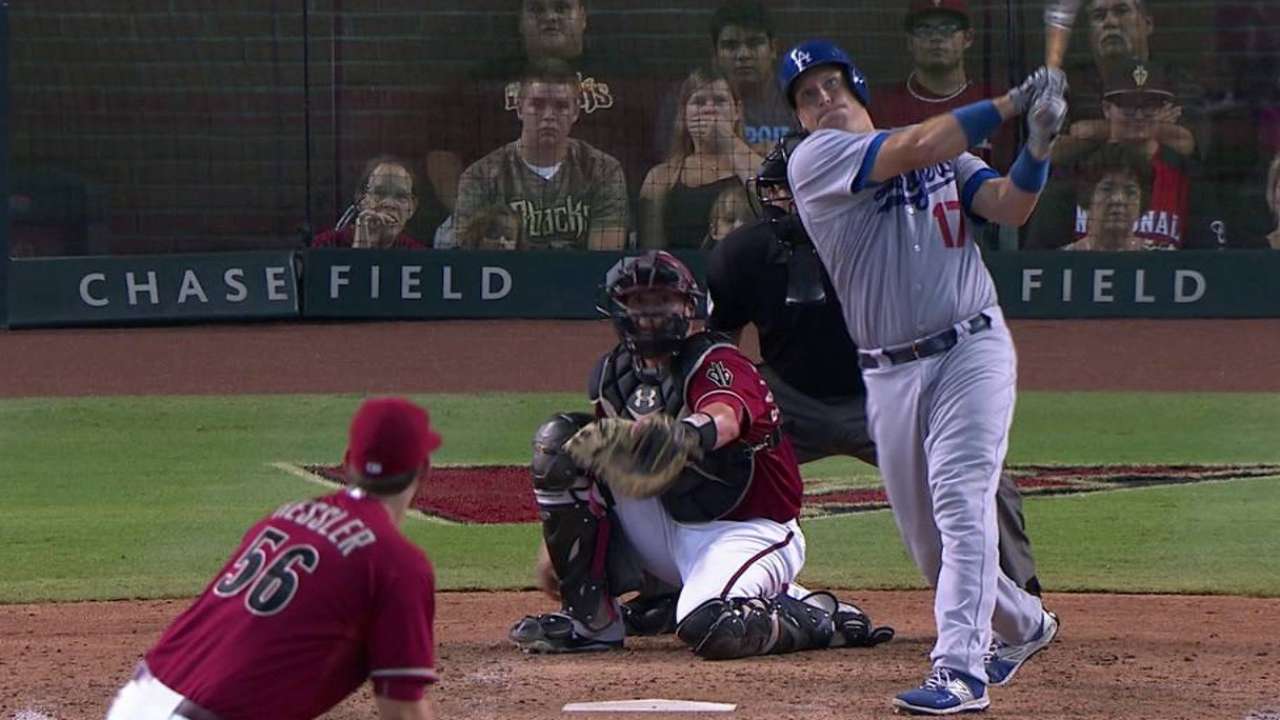 The bulk of the offensive load on Sunday was carried by Justin Turner and Adrian Gonzalez, the first time they both drove in runs this month. Turner had two hits, a walk, a run and his first September RBI, while Gonzalez had three hits a walk and an RBI.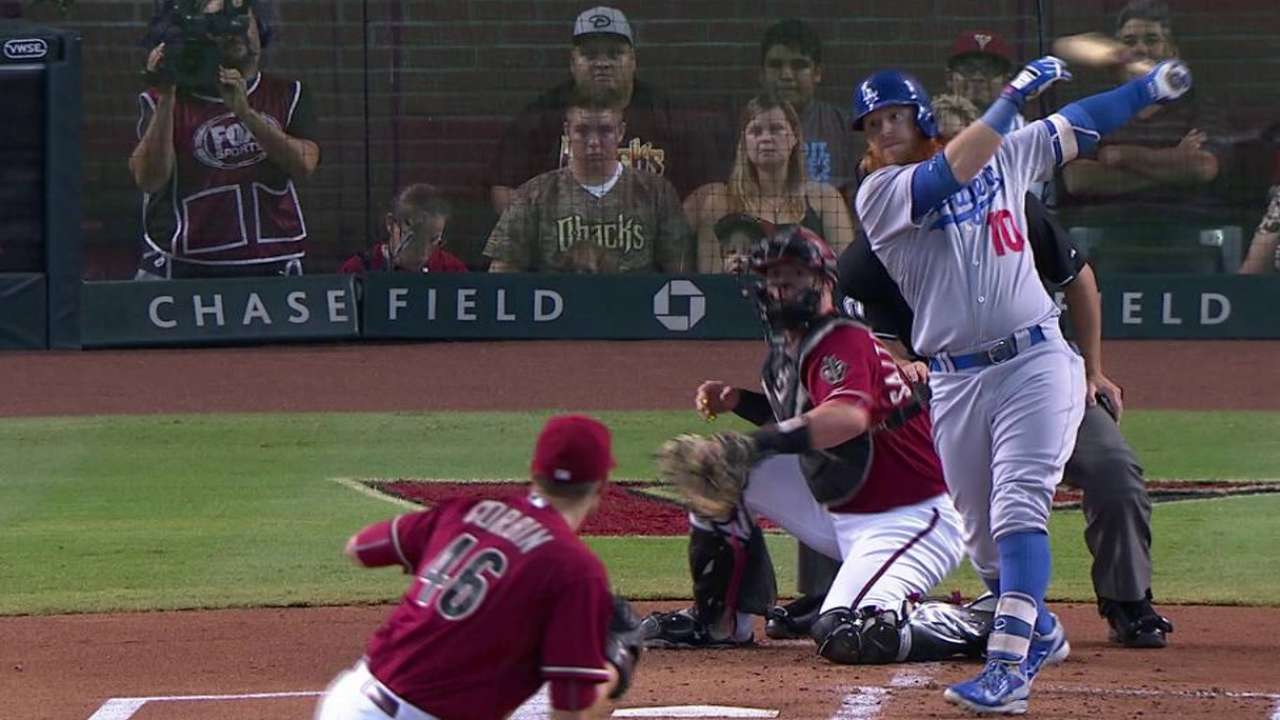 "It was good to see J.T. and Gonzo come through, they've been scuffling and it looks like they're starting to heat up and it would be nice to get them on a roll," said Mattingly.
Ken Gurnick is a reporter for MLB.com. This story was not subject to the approval of Major League Baseball or its clubs.