Rookies Garneau, Murphy to split catching duties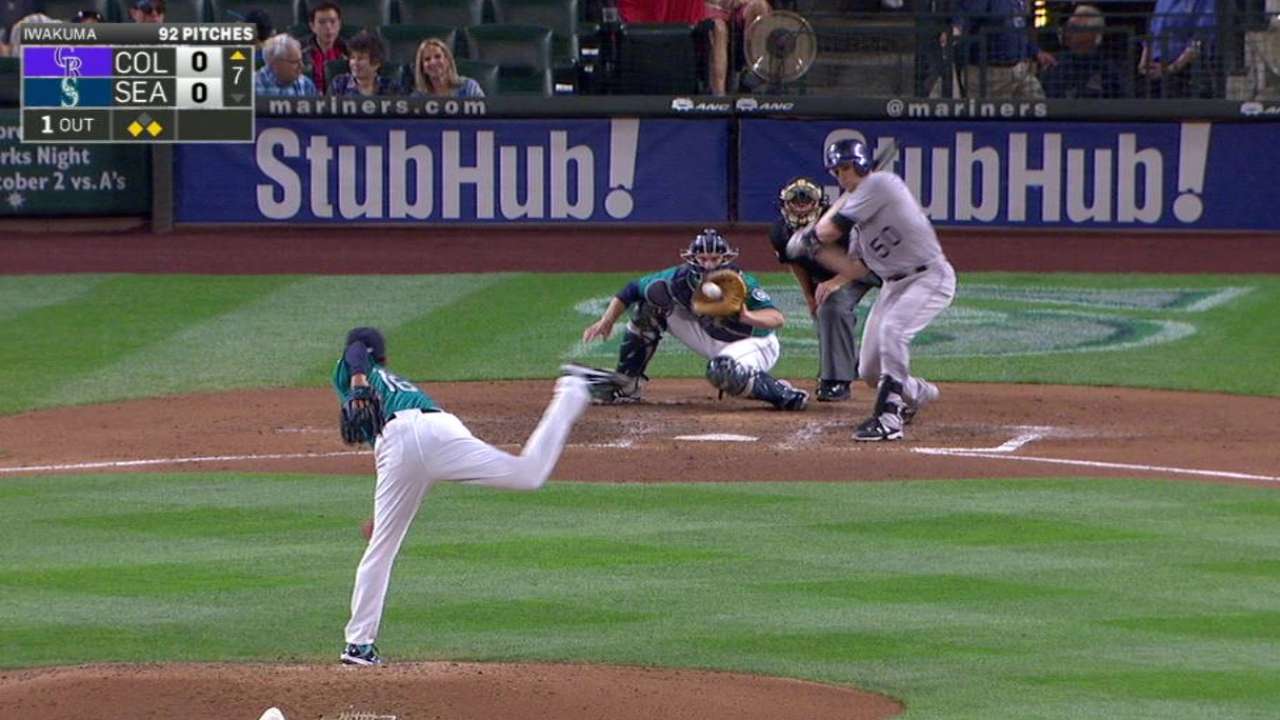 SEATTLE -- Over the final three weeks of the season, manager Walt Weiss said he expects to divide the bulk of the catching duties between rookies Dustin Garneau and Tom Murphy.
"More than anything, just trying to split up the playing time between them," Weiss said. "It'll be a revolving door for the last couple weeks."
Garneau, who hit a three-run homer in the Rockies 4-2 victory over Seattle on Friday, was called up from Triple-A Albuquerque on Aug. 19 after backup catcher Mike McKenry was placed on the 60-day disabled list with a lateral meniscus tear in his right knee.
Murphy, who split the season between Double-A and Triple-A and was slated for the Arizona Fall League, was brought up Friday when starter Nick Hundley went on the 60-day disabled list with a cervical neck strain.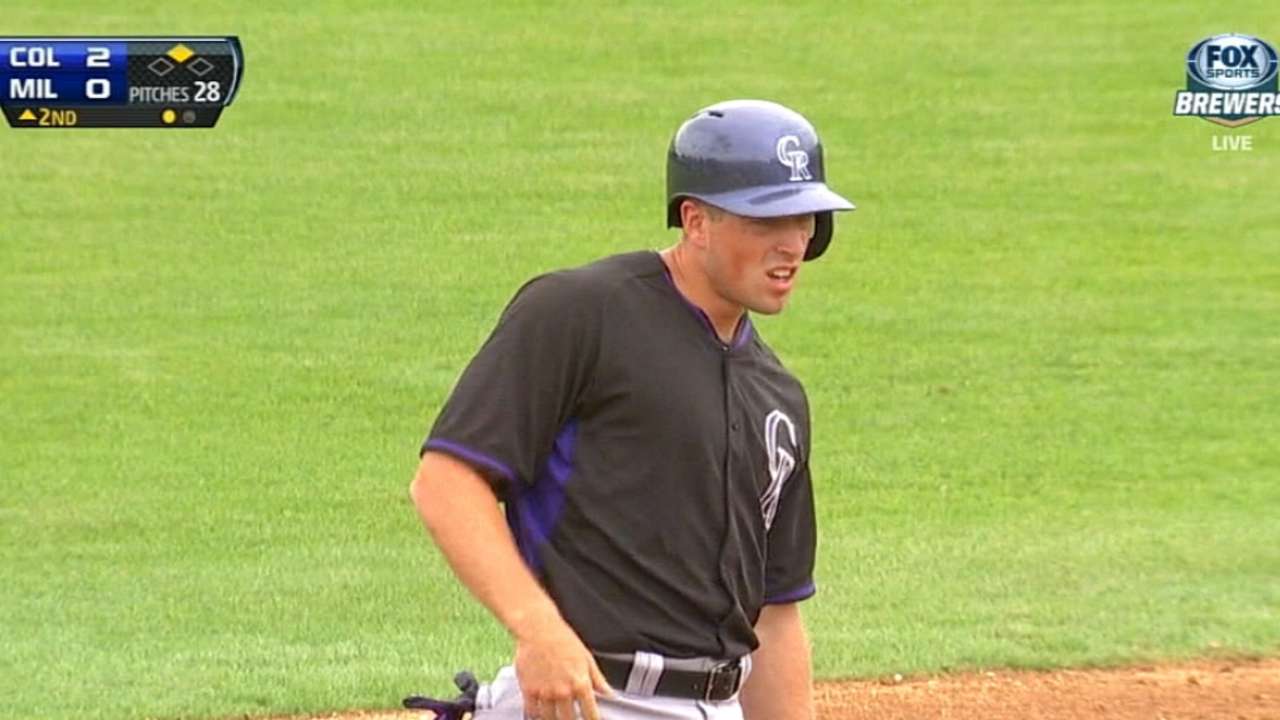 "It's not how you draw it up, but I think both guys are pretty cerebral guys and mentally strong, so I think that helps a lot," Weiss said.
Infielder Wilin Rosario, who was the Rockies' regular catcher in 2012 and 2013, made his first start of the season as a catcher on Thursday and may be back behind the plate when Jorge De La Rosa pitches, Weiss said.
The young catchers have benefited from Hundley, who is traveling with the team, and catching coach Rene Lachemann.
"They've got some help, too, with Nick still being around," Weiss said. "I think he's been good for them. Lach does a good job preparing these guys to go back there every day. So, they've got some help around them."
Jim Hoehn is a contributor to MLB.com. This story was not subject to the approval of Major League Baseball or its clubs.