Latos moved to bullpen to fill long-relief role
Struggling Dodgers righty missed last start with stiff neck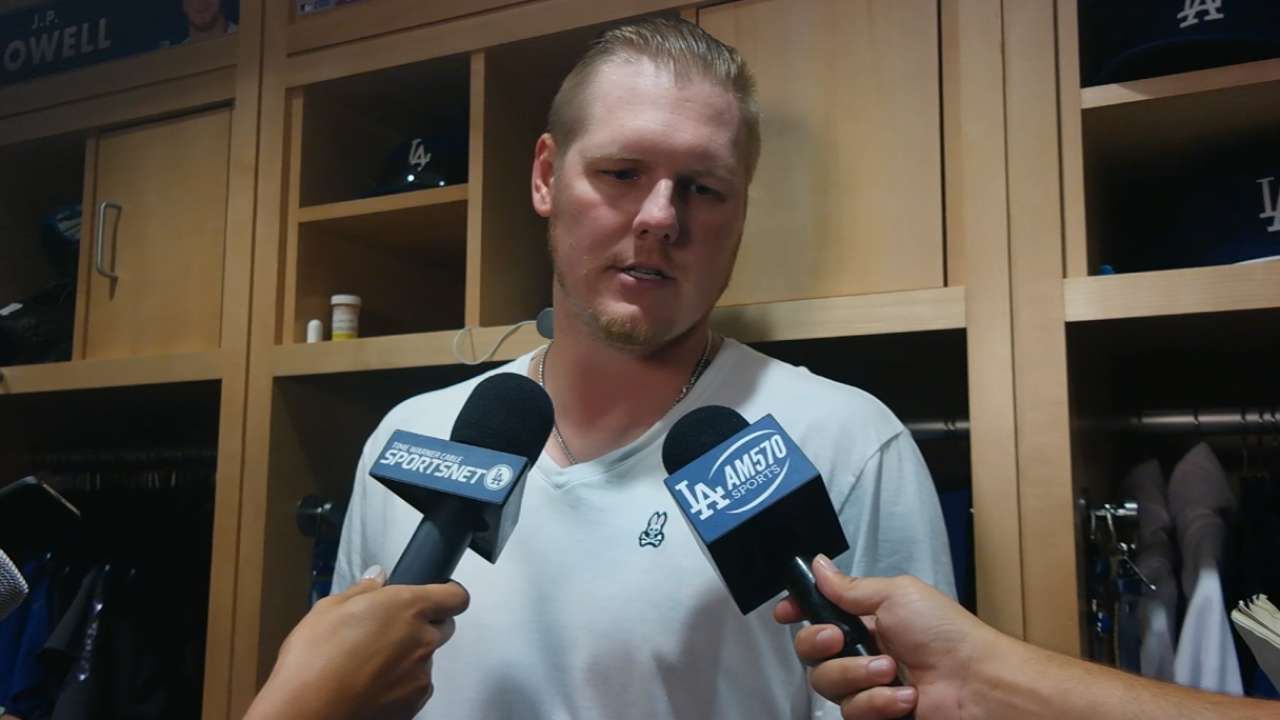 PHOENIX -- Pitcher Mat Latos, who was acquired to shore up the starting rotation, but has started only twice in the last month, is back in the Dodgers' bullpen, manager Don Mattingly confirmed Sunday.
"Right now, we're going to get him innings out of the bullpen," said Mattingly. "Yesterday, he was available if we needed length. He was our late-inning guy. He threw a bullpen, feels OK and we'll use him in that situation."
Latos had been scheduled to start last Wednesday, but was a late scratch with a stiff neck. In his previous start Sept. 3, the right-hander was removed after allowing four runs in four innings and complained about getting a quick hook from Mattingly.
A free agent after this season, Latos' time with the Dodgers has been rocky. He has made four starts, none lasting as long as five innings, and is 0-2 with a 6.56 ERA since being acquired from Miami on July 30. He also was sent to the bullpen in the middle of August when the Dodgers had two days off in a four-day span.
Mattingly would not say who would join Clayton Kershaw, Zack Greinke, Brett Anderson and Alex Wood as the fifth starter. Mike Bolsinger filled the role Saturday night. With a day off Thursday, the Dodgers could go without a fifth starter until Sept. 22.
Ken Gurnick is the Los Angeles Dodgers beat reporter for MLB.com. He has covered the Dodgers for 25 seasons.
This story was not subject to the approval of Major League Baseball or its clubs.