Playoff chase energizing Twins' players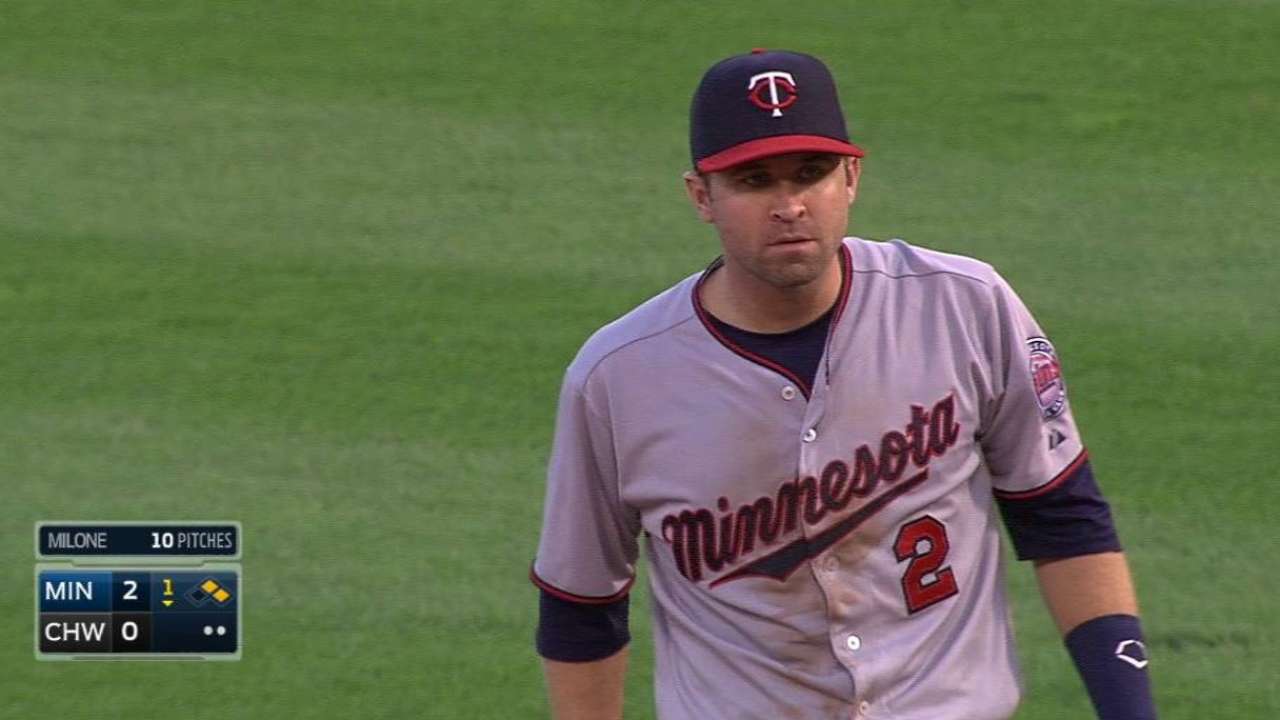 CHICAGO -- The Twins aren't having any trouble manufacturing their own energy these days. Injuries seem less painful, days don't seem nearly as long and the clubhouse seems as lively as it was early in the season. After Sunday's 7-0 win over the White Sox, it's easy to see why.
It's been nearly five years since Minnesota last found itself in a playoff race in September, and that race is providing all the energy it needs -- even with a long stretch of games remaining. The Twins have one day off between now and the end of the regular season, with roughly three weeks remaining.
Minnesota is only one game behind the Rangers for the American League's second Wild Card spot, having already topped its 70 wins from last year.
"It's that time of year when no one is really thinking about days off or anything like that," said second baseman Brian Dozier, who is in his fourth season. "It's more of the fact that you're ready to get to the field and have a chance to win a game.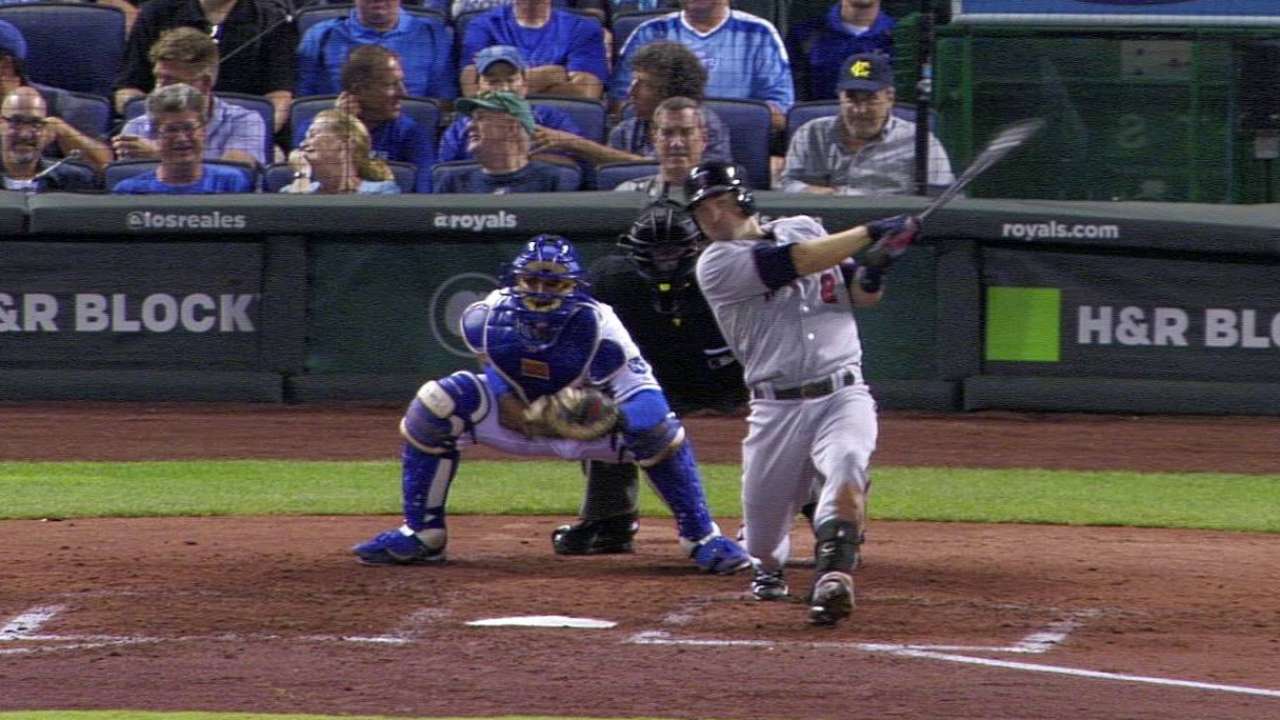 "And that's the first time in my career I've experienced that, to be honest with you. It changes everything in a way. It changes your mindset, it changes how your body feels."
Manager Paul Molitor isn't worried about the upcoming stretch for the Twins, balancing his roster for days off and competing. It's a "mental grind," as Molitor calls it, different than any other sport that might punish the body physically.
He noted he's already feeling the same energy he had at the beginning of Spring Training in February.
"When you get out there and you get running around a little with the guys in practice as the game starts to approach, adrenaline is a wonderful thing," Molitor said. "You find a way to get out there and feel refreshed when the first pitch is thrown. You give the game everything you have and then you get ready for the next day."
The feeling is mutual for both young and old. Rookies Byron Buxton and Miguel Sano are making their impact, while veterans like first baseman Joe Mauer are back in a familiar element.
Mauer is now in his 12th campaign, having been in this situation before. The first baseman was with the Twins 2009 and '10, when they last finished atop the AL Central, as a catcher. He has had just three days off this season, but he's not having any trouble heading back out for another game.
"At this point in the season, the less days off, the better," Mauer said. "You can get on a roll and win a couple games, you want to keep them coming.
"If you can't get up for a postseason run, then something is wrong. It's an exciting time. It's good to be playing meaningful games in September again."
Added Dozier: "It's more than just exciting."
Greg Garno is an associate reporter for MLB.com. This story was not subject to the approval of Major League Baseball or its clubs.