Yanks honor A-Rod for joining 3,000-hit club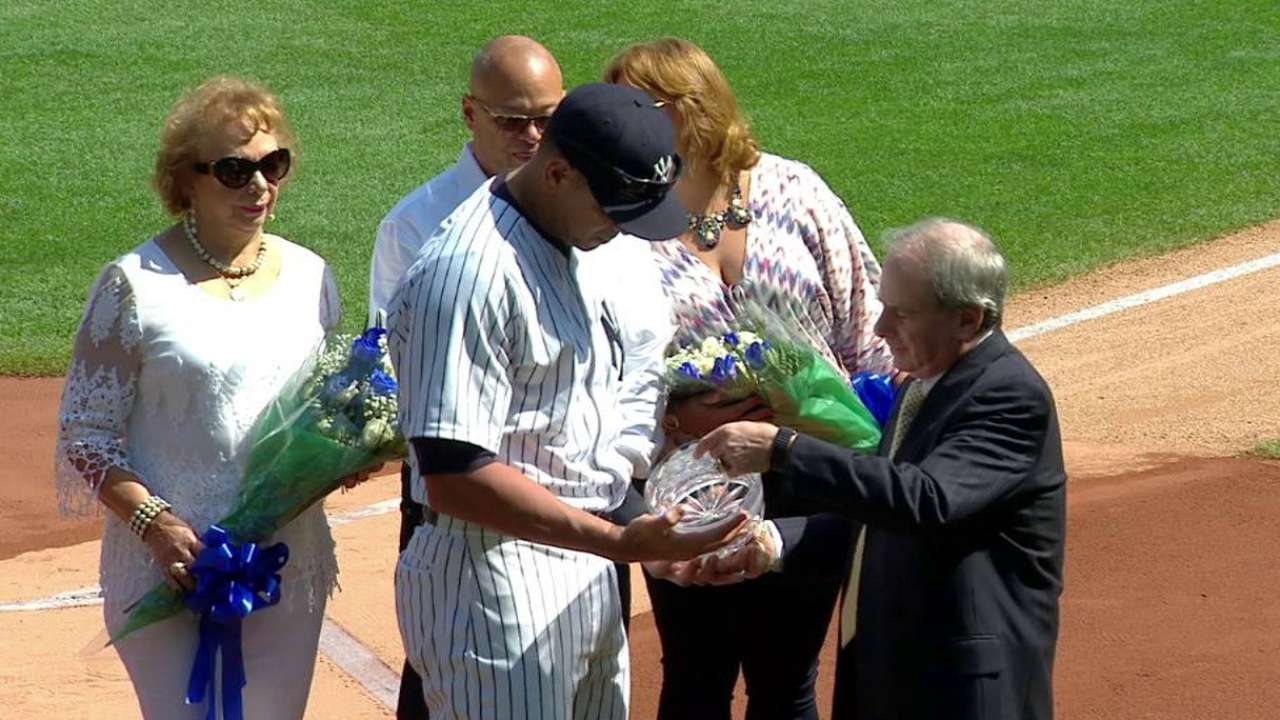 NEW YORK -- Alex Rodriguez walked out to home plate holding both of his daughters' hands Sunday afternoon as the Yankees took a moment to honor the slugger for reaching 3,000 hits.
Rodriguez became the newest member of the 3,000-hit club when he smacked a solo shot over the right-field fence off Tigers right-hander Justin Verlander on June 19. Rodriguez became just the third player to have his 3,000th hit be a homer -- joining Derek Jeter and Wade Boggs.
On the large video board in center field, Rodriguez looked up to see a recorded message from his first Major League manager, Lou Piniella.
"As you know, we consider you part of our family," Piniella said. "Continue to do well and help the Yankees win a pennant. Again, congratulations. We're so proud of you and we're so happy for you."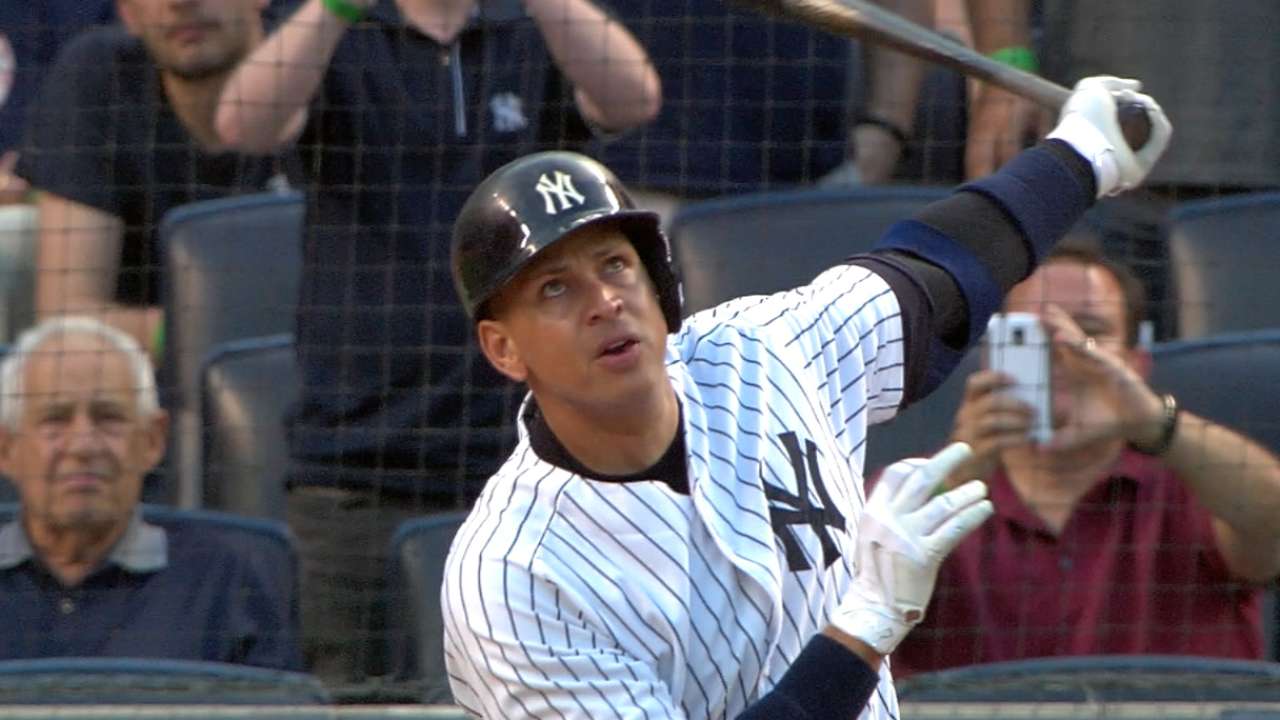 Rodriguez was joined by his mother, brother, sister and daughters, Ella and Natasha, who were each given commemorative 3,000-hit ring top pendants with their names on them. Rodriguez also received a Waterford Crystal commissioned legacy piece.
"On a day like today, I'm incredibly grateful to the Steinbrenners," Rodriguez said after the Yanks beat the Blue Jays, 5-0. "First class all the way. And it's rare for me that I get to celebrate a day with my mother and my two daughters, manager, teammates and obviously the fans of New York."
Rodriguez is hitting .256 with 31 homers and 81 RBIs. Before the season started, manager Joe Girardi indicated that he didn't know how Rodriguez's year would turn out, but he's proud of what it has become.
"I think he's handled himself very well this year," Girardi said on Friday. "When I think about 3,000 hits, it's just, it's really hard to fathom how a person can get 3,000 hits. It really is. Because if you have a great season, you get 200 hits.
"It's pretty amazing to me and I think it's a wonderful gesture that the club is doing in recognizing him on Sunday."
Grace Raynor is an associate reporter for MLB.com. This story was not subject to the approval of Major League Baseball or its clubs.