Anibal, Norris returning to Tigers this week
Vet set to start against the Twins on Wednesday; rookie to relieve him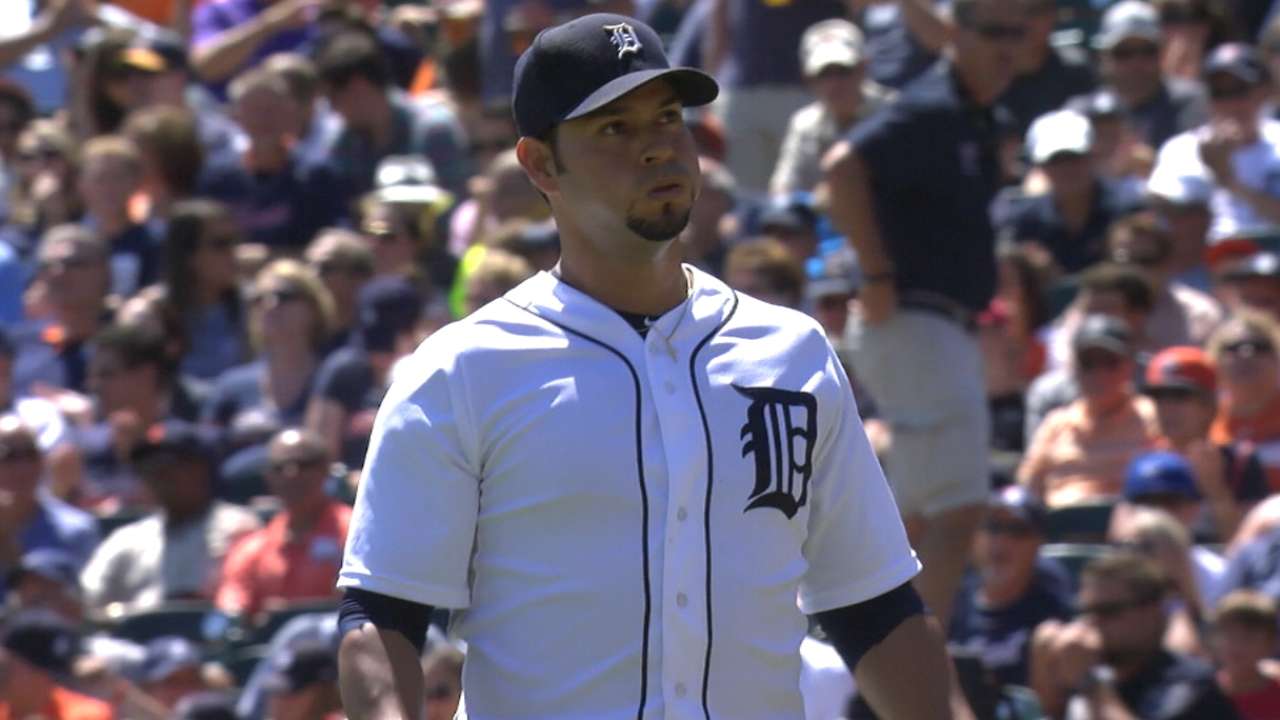 CLEVELAND -- Tigers manager Brad Ausmus announced before Sunday's doubleheader against the Indians that a pair of starters would be returning to the rotation in the upcoming week.
Right-hander Anibal Sanchez will start Wednesday's game in Minnesota, and he will be relieved by left-handed starter Daniel Norris. Each pitcher is scheduled to throw between 45-50 pitches.
The Tigers placed Sanchez on the disabled list on August 20 with a right rotator cuff strain. Norris was placed on the disabled list the same day after sustaining a right oblique strain in his previous start.
Coming off two fantastic seasons in Detroit, Sanchez has labored through much of 2015, as he'll carry a 4.99 ERA into Wednesday's start. Norris made four starts for Detroit after being acquired from Toronto at the non-waiver Trade Deadline in the David Price deal, and he's gone 1-1 with a 5.06 ERA.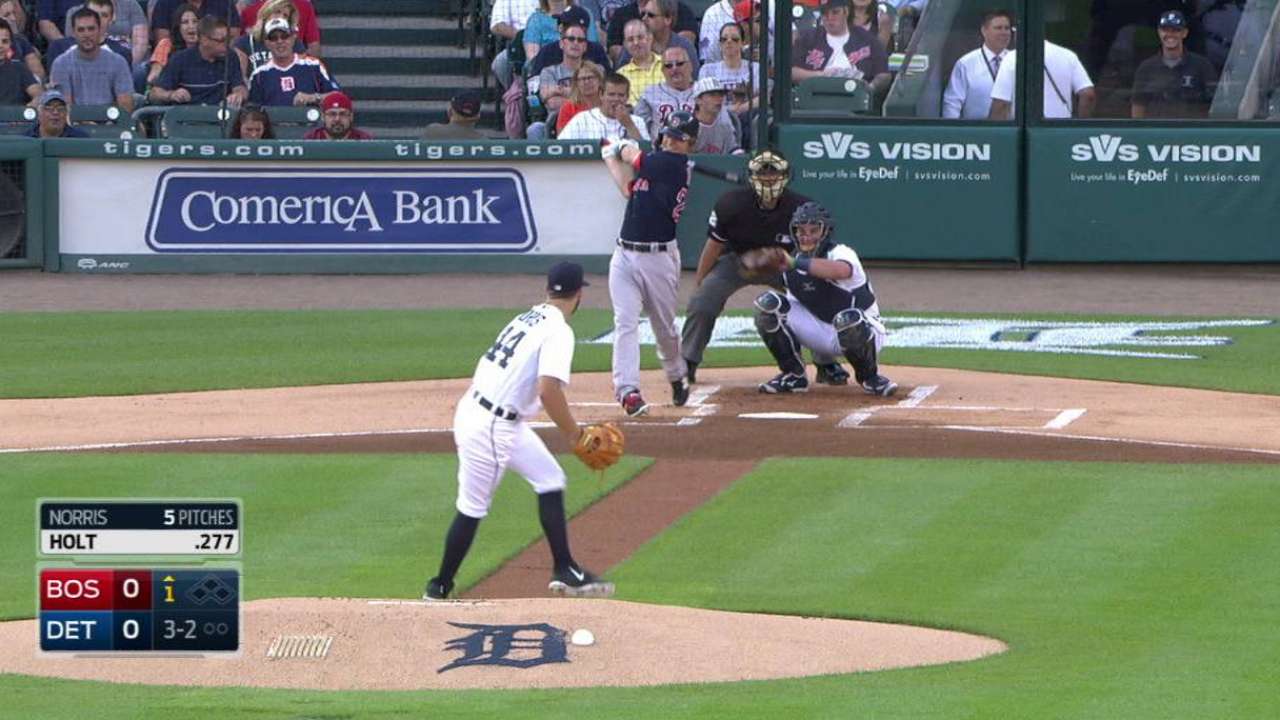 Due to an off-day on Thursday and a home doubleheader against the White Sox the following Monday, the Tigers may not need to remove anyone from their rotation. The team is monitoring the workload of lefty Matt Boyd, who came over with Norris in the Blue Jays trade, but Ausmus said the schedule may work out in a way that would allow Boyd to remain in the rotation.
"In theory, you might be able to keep [Boyd] in the rotation through the entire season and still not reach his pitch ceiling or his innings ceiling," Ausmus said.
Worth noting
• Shortstop Jose Iglesias, who has been out of action since September 4 with a non-displaced fracture in his right middle finger, will be re-evaluated in Detroit on Friday. Rookie Dixon Machado has been filling in for Iglesias during his absence. It is unclear whether Iglesias will physically be able to return this season, but the team does not plan to shut him down if it's not necessary.
"I'm sure he wants to play," Ausmus said. "If Iglesias is able to play, then he should get the playing time."
• Ausmus also discussed the potential future of left-handed pitcher Kyle Ryan before Sunday's game. Ryan, a 12th-round Draft pick in 2010, has worked exclusively as a starter in the Minors, and he has made six starts at the Major League level. However, Ryan has indicated that he feels more comfortable coming out of the bullpen, and Ausmus agrees that it's likely a better fit for him.
"It hasn't been decided, but I've talked to Kyle about it, and I know he thinks he's suited to be a reliever and, quite frankly, I agree with him. But there's been no decision made."
Ausmus cited Ryan's ability to generate ground balls with his sinker, as well as the fact that he could serve as either a long reliever or a lefty specialist as the main reasons why he may be better suited for the 'pen.
"It's probably a stuff thing, and the truth is, if he's more comfortable being a reliever, then he'll probably be more successful as a reliever," Ausmus said.
August Fagerstrom is an associate reporter for MLB.com. This story was not subject to the approval of Major League Baseball or its clubs.