McGee hopes to pitch again this season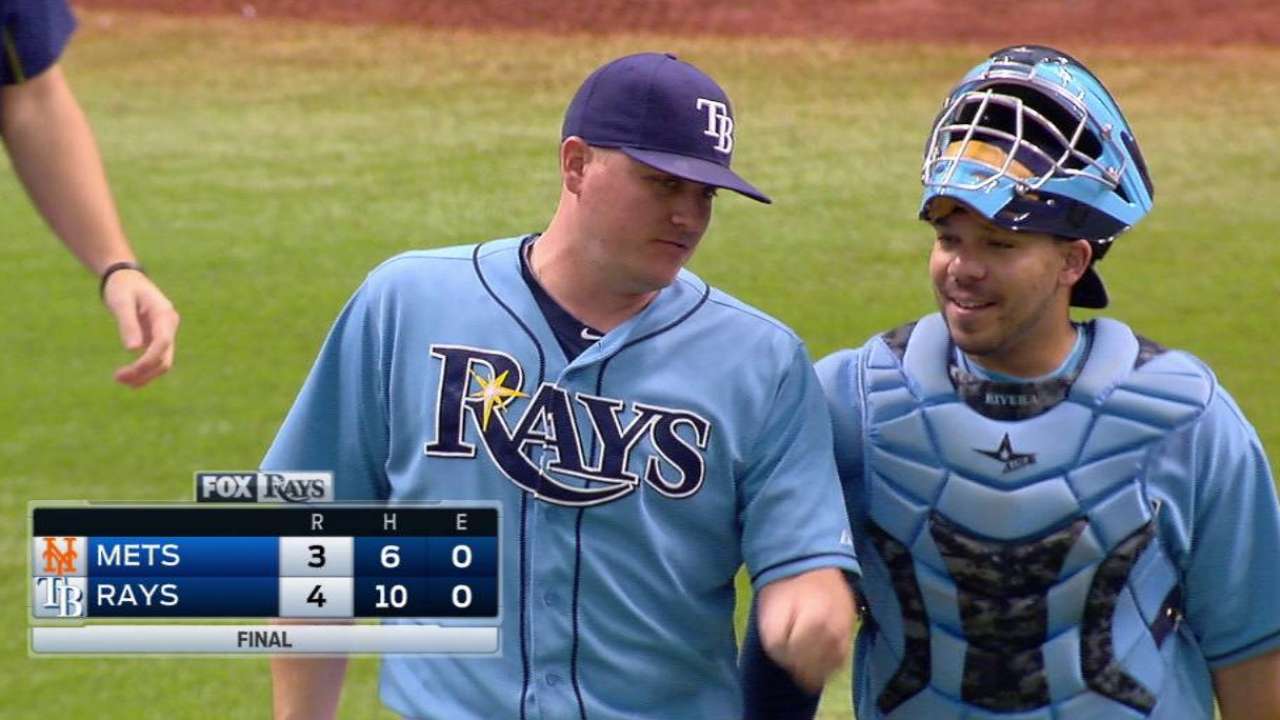 ST. PETERSBURG -- Jake McGee, who went on the 15-day disabled list on Aug. 20 with a torn left meniscus, is making steady progress for a return to the Rays' bullpen before the end of the season.
The left-hander ran on a treadmill Saturday and told reporters Sunday that he felt "normal" soreness.
"Just gaining strength," McGee said.
On Monday, he will throw his third bullpen session since returning from surgery.
"If that goes well, maybe I'll throw another bullpen [session] or maybe a simulated game," McGee said.
Regardless of whether the Rays are still in contention by the final week of the season, McGee wants to return to the mound before the season's close. Based on how his rehab is progressing, he feels confident of doing so.
McGee, who began the season on the DL after minor left elbow surgery, is 1-2 with a 2.57 ERA and six saves in 36 appearances.
Bill Chastain is a reporter for MLB.com. This story was not subject to the approval of Major League Baseball or its clubs.