Smyly shows pinpoint command vs. Sox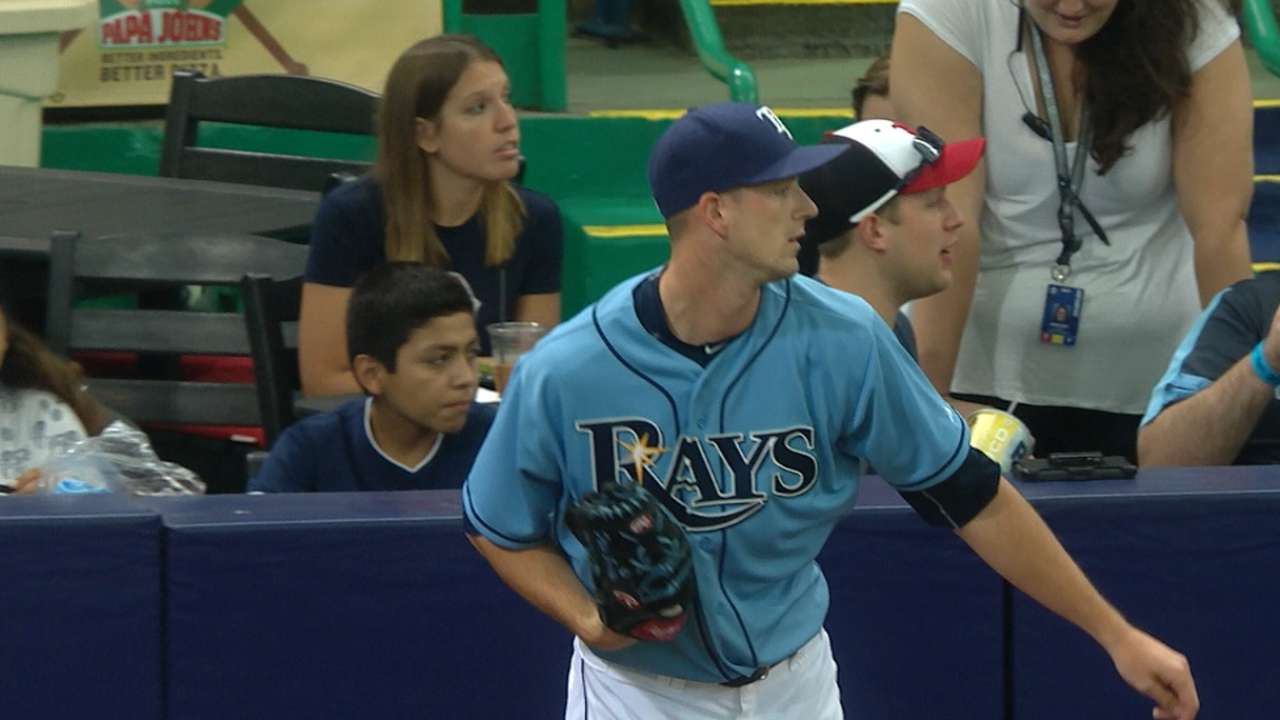 ST. PETERSBURG -- Opposing scouts talk about the difficulty hitters have picking up Drew Smyly's pitches.
The left-hander validated that thinking on Sunday when he struck out 11 in a six-inning stint that saw him allow no runs but come away with a no-decision in the Rays' 2-0 extra-innings loss to the Red Sox.
"I mean, I thought I threw the ball well," Smyly said. "I was able to keep them scoreless. [Red Sox starter Rich] Hill did a great job on the other side, and our bullpen did a tremendous job of keeping it [scoreless] for so long. But we just couldn't get that big hit."
Sunday's outing was Smyly's ninth of the season due to a pair of injuries that led to extended time on the disabled list. All told, his left shoulder tendinitis and torn left labrum led to him spending 105 games on the DL.
In Smyly's 16 starts since the Rays acquired him at the 2014 non-waiver Trade Deadline from the Tigers, he has yielded two runs or fewer 12 times. In his career, he is 7-1 with a 1.48 ERA in 25 appearances against Rays divisional foes.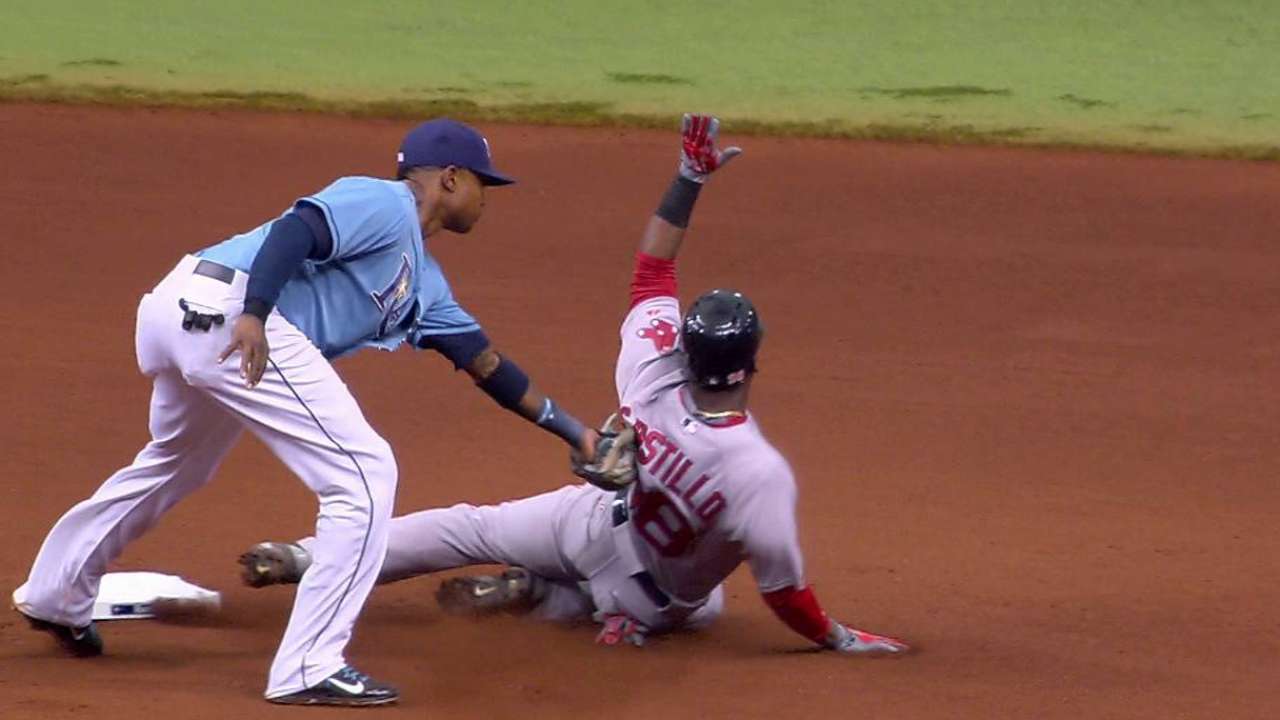 "Drew Smyly, really good," said manager Kevin Cash about Sunday's performance. "He drove his pitch count up simply because of all the strikeouts, but he looked very sharp. He got a lot of swing and misses on a lot of different pitches."
Smyly allowed that the performance by Hill, who allowed no runs in seven innings, added focus to his outing.
"It just kind of makes you get more locked in," Smyly said. "You know he's throwing the ball extremely well over there and it's a zero-zero game, so you don't want to be the first one to give up a run. You know, every inning, just battle and hopefully they hit it where guys are."
Cash explained that Smyly "got some chases" and "he kept a lot of fastballs down early in the count."
"And then when we needed him to come up for chase, he was able to do that," Cash said. "But both offspeed pitches looked really good. He had to have a lot going in the right direction with all the success he had with the strikeouts."
Smyly attributed his command for being the key.
"I was able to get strike one, strike two for the most part," Smyly said. "And then when I needed to bury a curveball, I buried a curveball. Fastballs in the zone, just trying to stay out of the heart of the plate."
Smyly's performance served as a reminder about what the Rays missed in his absence, leading to thoughts of what might have been this season and what could be for the club's future rotation.
The Rays lost Alex Cobb to Tommy John surgery before the start of this season and they have not had Matt Moore and Smyly for much of the year. Looking forward, Tampa Bay could open camp next spring with a rotation that includes Moore, Smyly, Jake Odorizzi, Chris Archer, Erasmo Ramirez, Nathan Karns, Matt Andriese and possibly top prospect Blake Snell.
"Guys are making starts right here, just like Matt Moore is," Cash said. "We want them to have success right now, but anything that they can build on going into the offseason for next year is going to be looked at as a positive, for sure."
Even though the Rays' playoff hopes are waning, the future continues to look bright for the franchise fueled by its starting pitching.
Bill Chastain is a reporter for MLB.com. This story was not subject to the approval of Major League Baseball or its clubs.