Buxton makes phenomenal diving catch
Center fielder, Dozier make highlight-reel plays, but errors costly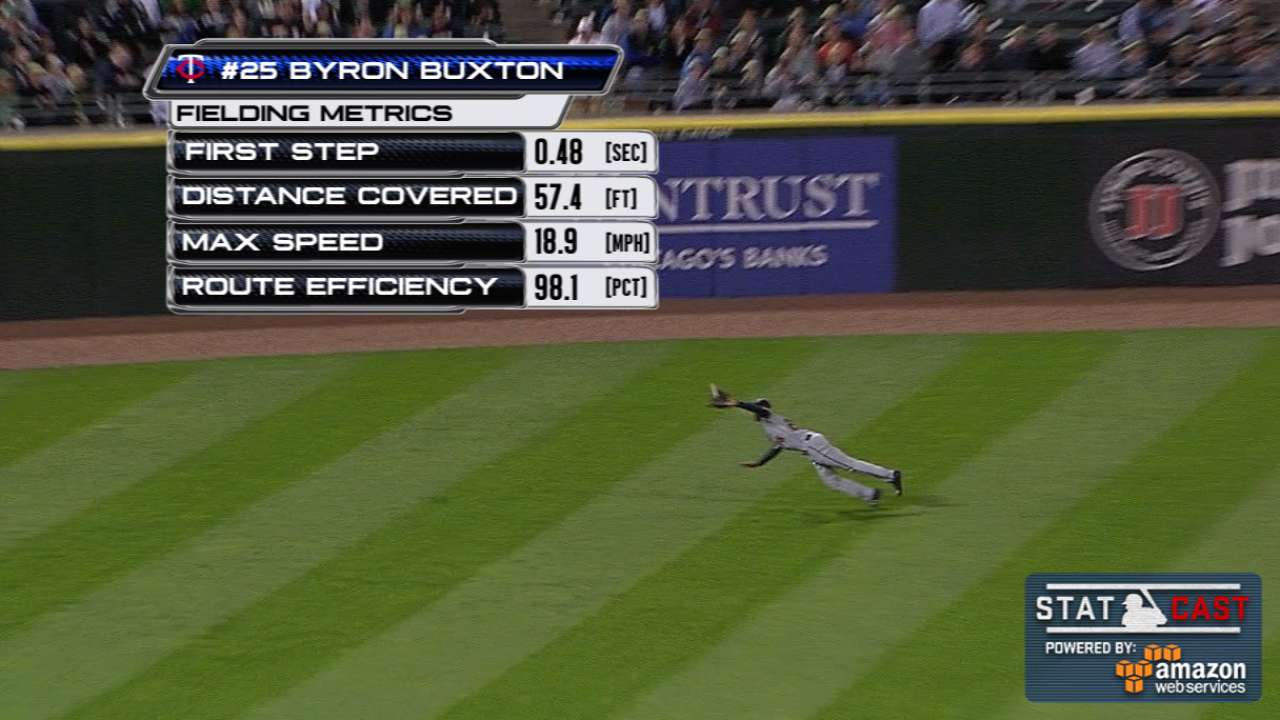 CHICAGO -- By now, teammates and coaches aren't even surprised by Byron Buxton's defensive ability. At this point in the season, they just marvel at what the rookie can do.
Buxton's diving catch on a liner in the fifth inning accentuated a night of mixed results in the Twins' 8-2 loss to the White Sox on Saturday. Minnesota's two errors in the fourth inning led to three runs, overshadowing a pair of defensive highlights.
Just another day at the office for @OfficialBuck103. http://t.co/ifmH8NTWcd #MNTwins pic.twitter.com/O1LpmIQQSB

— Minnesota Twins (@Twins) September 13, 2015
Geovany Soto's shot to the left-center gap seemed to be out of the reach for Buxton, but he covered more than 30 feet on the play before he dove to the ball. It's not the first time he's impressed with his speed, having made similar catches this season.
"I shouldn't say I'm surprised when he makes those types of plays," said Twins manager Paul Molitor. "It's just the amount of distance that he can cover and his reads on the balls, it's a different level than most people that you see play the position. He just saves us runs. He finds ways to get to balls that most people don't."
Added Buxton: "You don't try to plan on diving and it just happened to work out my way. I wanted to get out there and make that catch for my teammates. It didn't seem like that far. The ball just hit a wall and started dropping down."
Brian Dozier thought the ball was going to drop for a base hit from his position at second base. Since being called up in June, Buxton has worked to refine his offense, but he has been effective in center field.
"He's got tremendous speed, he can run down balls and he got a good jump," Dozier said.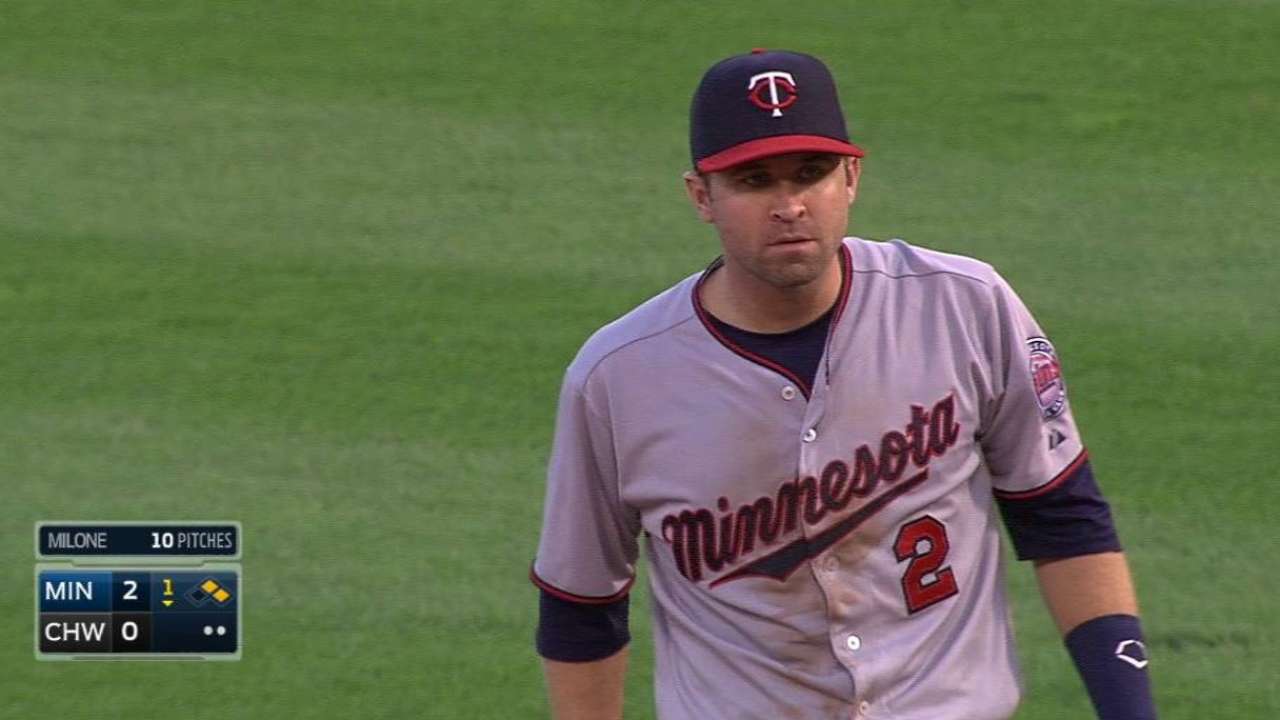 Dozier came up with an impressive grab himself in the first inning, taking a base hit away from Avisail Garcia. But Dozier couldn't come up with the double play, firing to first rather than nabbing Melky Cabrera, who was farther away at second.
"I guess it was the right place at the right time," he said. "In hindsight, I wish I had tried to double off at second base."
Still, it wasn't enough after Chicago's seven-run fourth inning erased a 2-0 deficit. Trevor Plouffe fielded a bunt from Soto but couldn't make the throw to first base as the White Sox loaded the bases. It was Plouffe's first error in 21 games and ninth this season.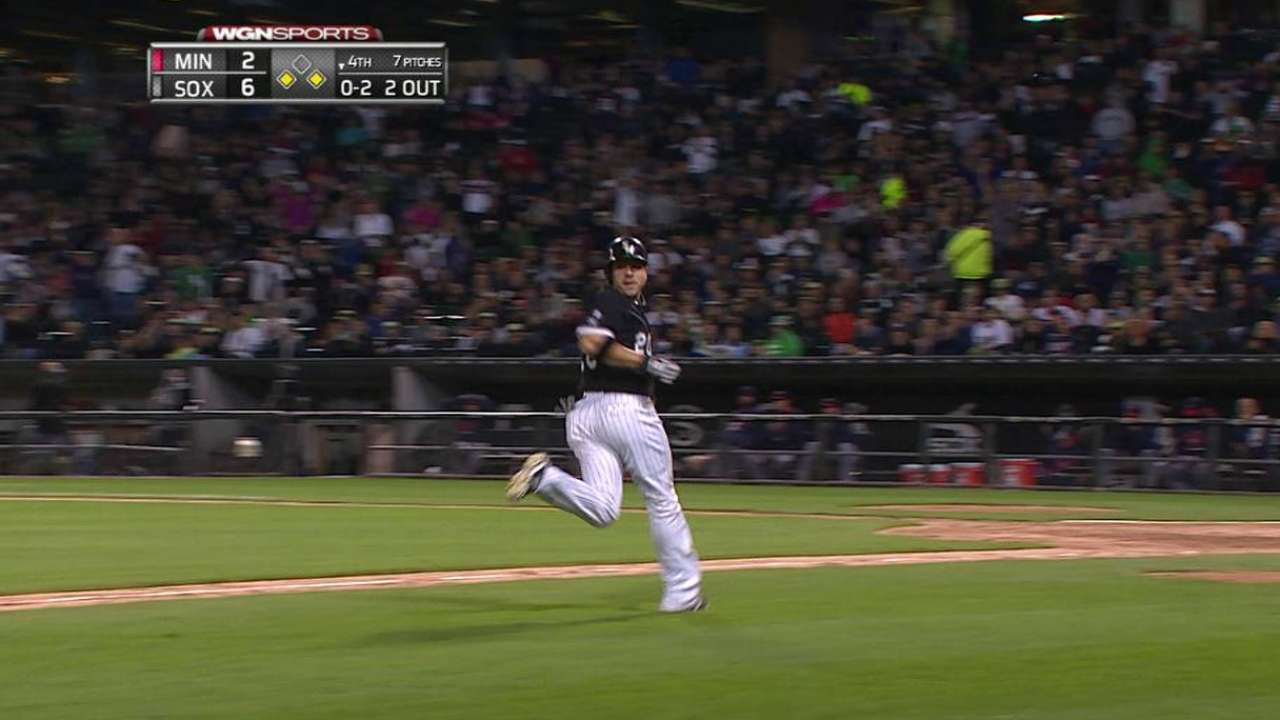 Reliever Blaine Boyer committed the other error, throwing into the dirt on his attempt to pick off a runner at third base. The Twins wanted to catch the runner off first by throwing to third and then firing to second. Instead, J.B. Shuck was able to score from third.
"It was a terrible throw," Boyer said. "I didn't get anywhere near Trevor. Poor execution on my end."
Added Molitor: "We didn't do a lot of things very well. We didn't run the bases very well, we didn't defend very well, we didn't pitch very well."
Greg Garno is an associate reporter for MLB.com. This story was not subject to the approval of Major League Baseball or its clubs.