Out in style? Locke dominant with job on line
Burnett's return may push lefty to Bucs' bullpen after one-run outing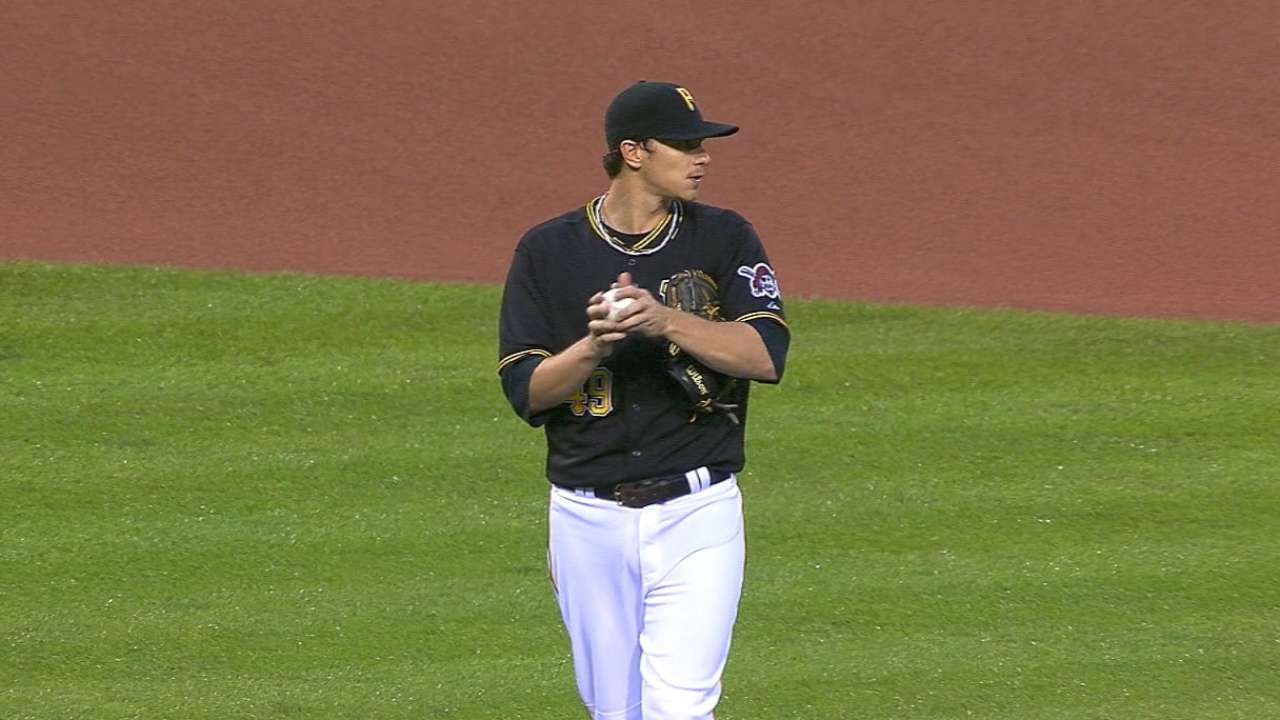 PITTSBURGH -- Shortly after he'd given the Pirates their biggest one-day push in the 2015 pennant race, Jeff Locke was reflecting on the advice he'd gotten from A.J. Burnett.
"A.J. is always saying, 'Don't give anybody a reason to take you out,'" Locke said after having started a 10-2 victory over the Brewers at PNC Park that gave the Bucs a game-and-a-half lift, within 2 1/2 games of St. Louis' National League Central lead.
Burnett had given the advice in relation to the Bucs' outstanding bullpen, to staying in games, not giving manager Clint Hurdle a reason to take the ball and pass it on to one of the relievers. But now it also plays in relation to staying in the rotation, because the ball could be taken from Locke since there are six starters for five spots with the return of Burnett himself.
Saturday night, Locke certainly tightened his grip on that rotation. He blanked Milwaukee on two hits through six innings, wowing everyone, including his manager.
"He controlled bat speed, stayed out of the middle of the plate. Pitched extremely well," Hurdle said.
Locke handled the Brewers as impressively as he is handling the uncertainty over his status.
"We're human, but honestly, I haven't thought a ton about it," Locke said. "I know how the season has gone for me as a whole. They have a big decision to make, and if they feel [removing me] is the best decision for this club going forward. ... Until that time, until they say something to me or anybody, you've got to keep taking the ball when they give it to you.
"Whatever happens, whatever they decide to do, Clint will make the decision in the best interest of the club. I'll always have that."
Saturday night, Locke had a cat burglar's determination. He had faced the Brewers 10 days earlier, when he was roughed up for five runs on nine hits over 3 2/3 innings, repeatedly ambushed early in counts by fastball-hunting batters.
So his catcher, Francisco Cervelli, had a simple idea.
"Guys are going to be aggressive, try to get your fastball," Cervelli had told Locke before they took the field. "Start them off away. Always keep them guessing."
It worked like a charm. At one point, between doubles in the second by Domingo Santana and in the sixth by pitcher Kyle Lohse, Locke retired 16 of 17 batters.
"They jumped on the fastball the last time I faced them," Locke said, "so we wanted to be sure to mix it up this time."
Two things allowed him to be aggressive: The dramatic overnight weather change which sent game-time temperatures into the 50s, and the five-spot put on the scoreboard in the third inning.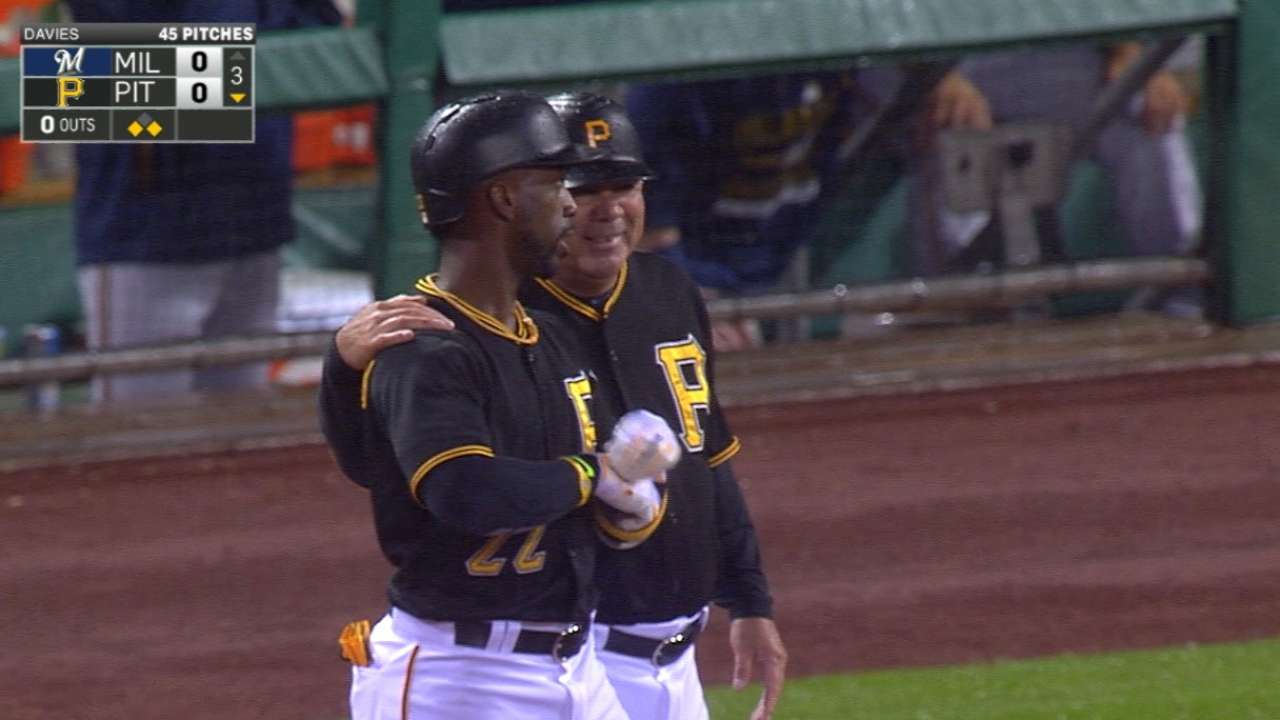 "I like it," New Hampshire-native Locke said of the cool, wet conditions. "Where I grew up, there was snow on the field, rain all the time. It's a fun, gritty-type game.
"And a five-run lead adds more confidence. It puts pressure on [Brewers rookie pitcher Zach Davies]. I remember my third start in the Majors; all I wanted to do was feel comfortable. You don't want that guy to feel like he's getting the job done."
For Locke, it was job done. Also job gone? Stay tuned, right along with him.
Tom Singer is a reporter for MLB.com and writes an MLBlog Change for a Nickel. He can also be found on Twitter @Tom_Singer and on his podcast. This story was not subject to the approval of Major League Baseball or its clubs.