Braves turn 4 double plays as defense shines
Shortstop Simmons involved in each inning-ending gem vs. the Mets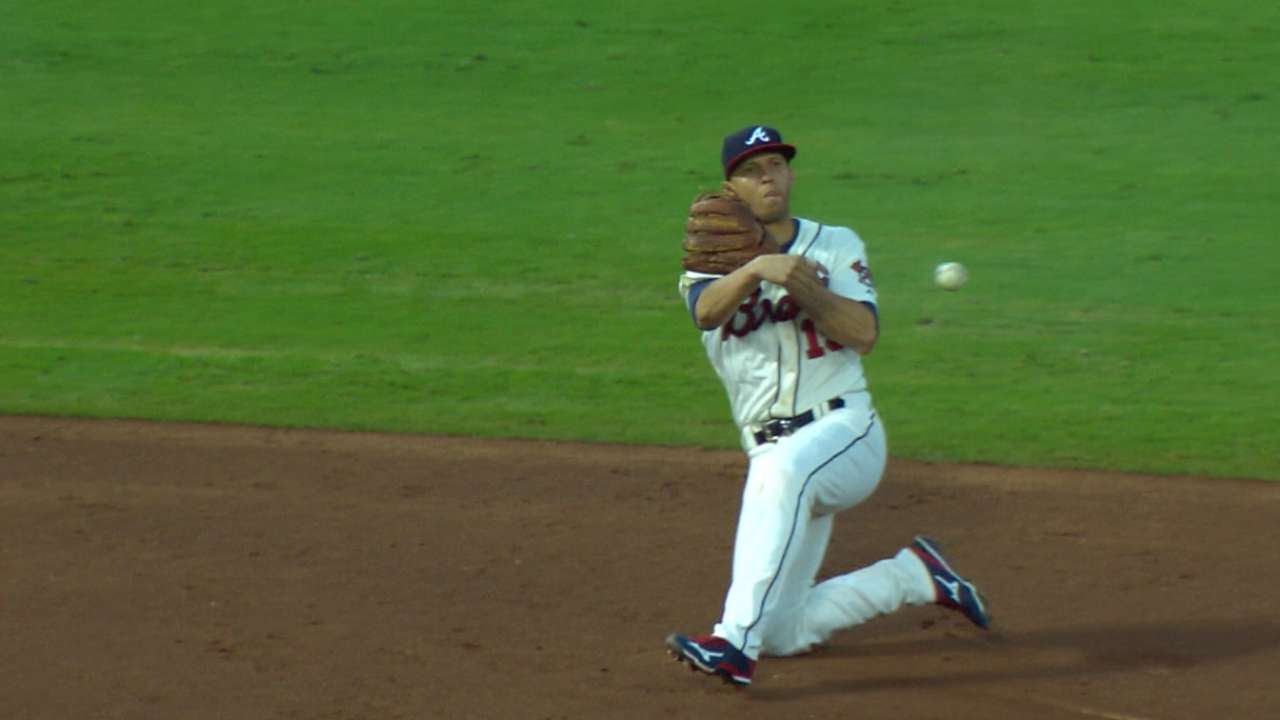 ATLANTA -- Although the Braves lost their 11th straight home game Saturday night, their defense gave them the Major League lead in double plays.
After turning four inning-ending double plays in a 6-4 loss to the Mets, Atlanta passed the Pirates (160) for the most double plays this season with 161.
All four double plays helped bail starter Williams Perez out of first-and-third jams.
"Every time there was a guy on base, I stuck with my pitches, and I had the confidence in the guys behind me," Perez said through a translator after the game. "And it just so happens they were there to get me out of those tough times."
Braves manager Fredi Gonzalez called it one of the best defensive games his team has played in a long time.
"It goes hand in hand," Gonzalez said. "You turn four double plays, then that means there's a lot of people on base. But you know what? [Perez] stayed with the sinker, and he got the ground-ball double play when we had to, and we turned it."
Shortstop Andrelton Simmons, who has now been involved with 110 double plays, was involved in all four on Saturday. He began 6-4-3 double plays to end the second and fourth innings, while Jace Peterson started a 4-6-3 double play to end the third, and Perez helped himself with a 1-6-3 double play to end the sixth.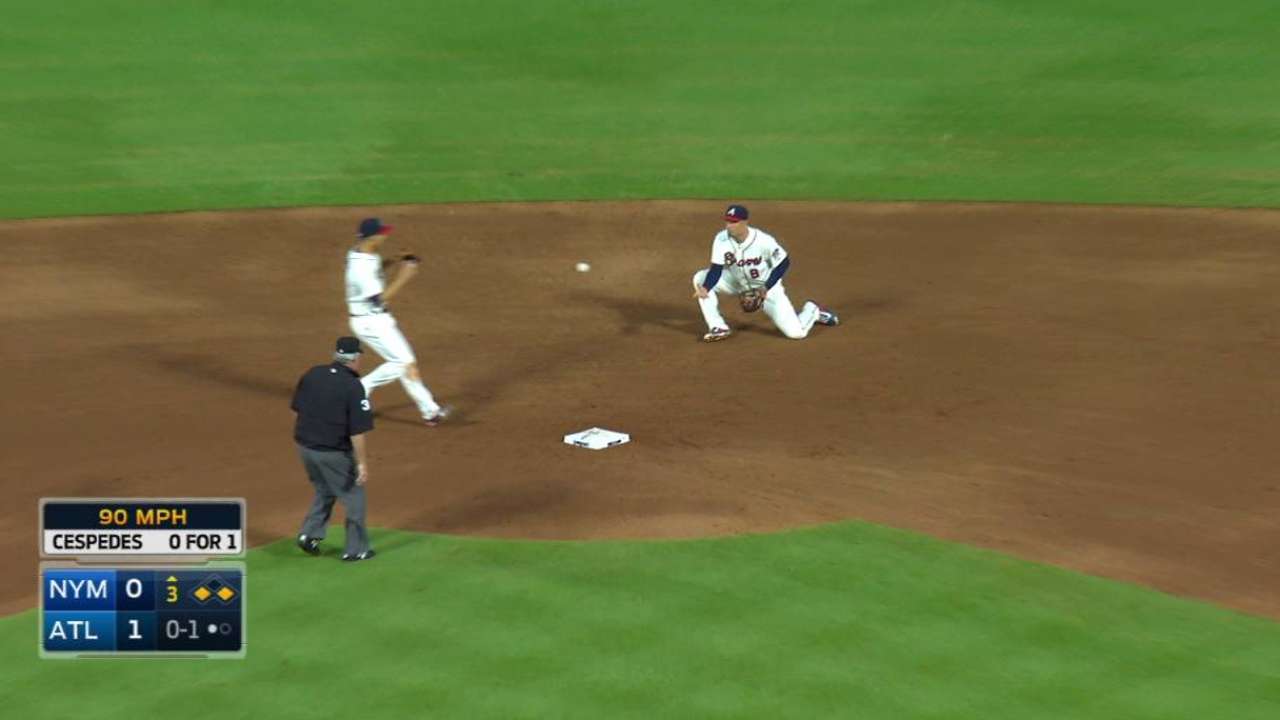 "It shows that we're trying," Simmons said. "Guys are making good plays out there, and we're turning double plays. We're keeping it close, giving ourselves a chance, and at the end we tied it up, but they came back and scored a couple more runs, and [the Mets] got the win. They're a good team."
Aimee Sachs is a contributor to MLB.com. This story was not subject to the approval of Major League Baseball or its clubs.