Cash, Rays tip caps to Ortiz on 500th HR
Moore allows Boston slugger's milestone homer in 10-4 loss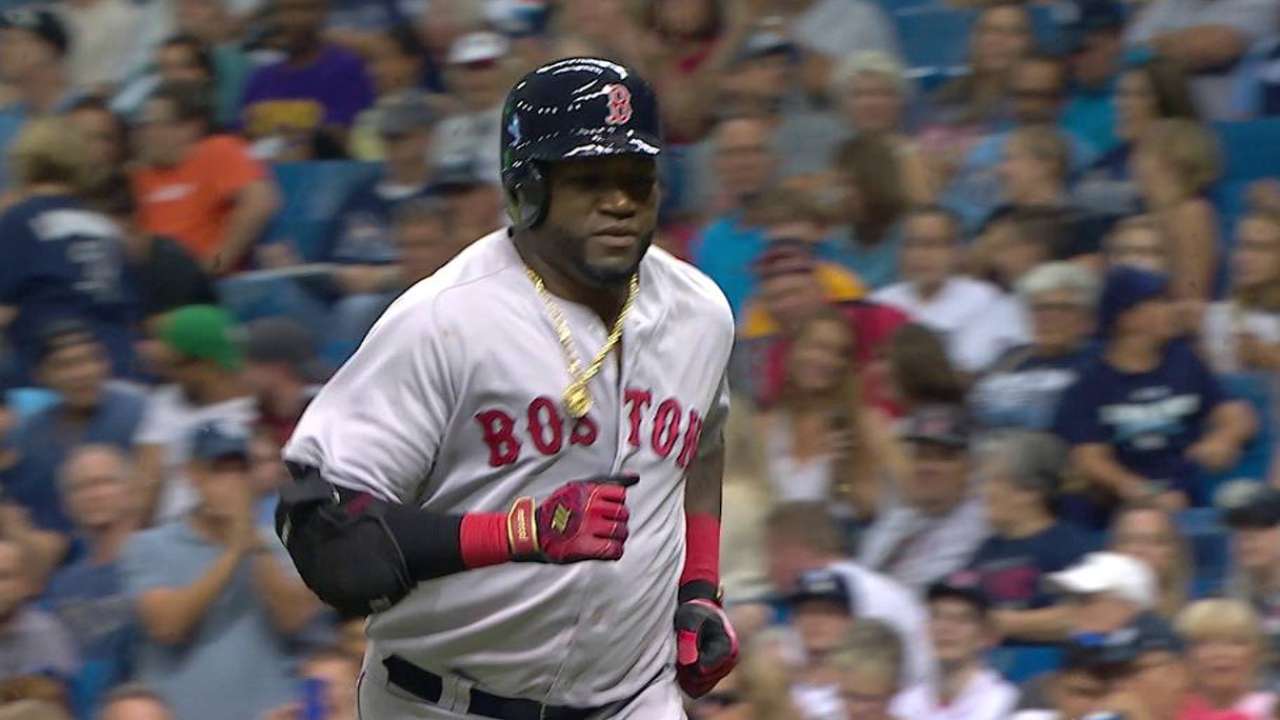 ST. PETERSBURG -- Even though he played with David Ortiz for two seasons with the Red Sox, Rays manager Kevin Cash didn't want to watch his former teammate make history in person.
He said as much at the beginning of this weekend's three-game series, and he reiterated it after Saturday's 10-4 loss to the Red Sox, which included Ortiz becoming the 27th member of the 500-home-run club.
The 39-year-old Boston star entered Saturday with 498 home runs. By the end of the first inning, he was one blast away. He came to bat against starting pitcher Matt Moore for the third time in the top of the fifth inning and made history, clubbing a breaking ball out to right field and triggering a mini-celebration just outside the visiting dugout.
"Pretty special, man," Cash said. "Obviously, 500 home runs, that puts you in an elite class, but just the person that David has been in that organization, the way that he treats everybody, it's a special moment for him. I know he's going to enjoy it with his buddies over there."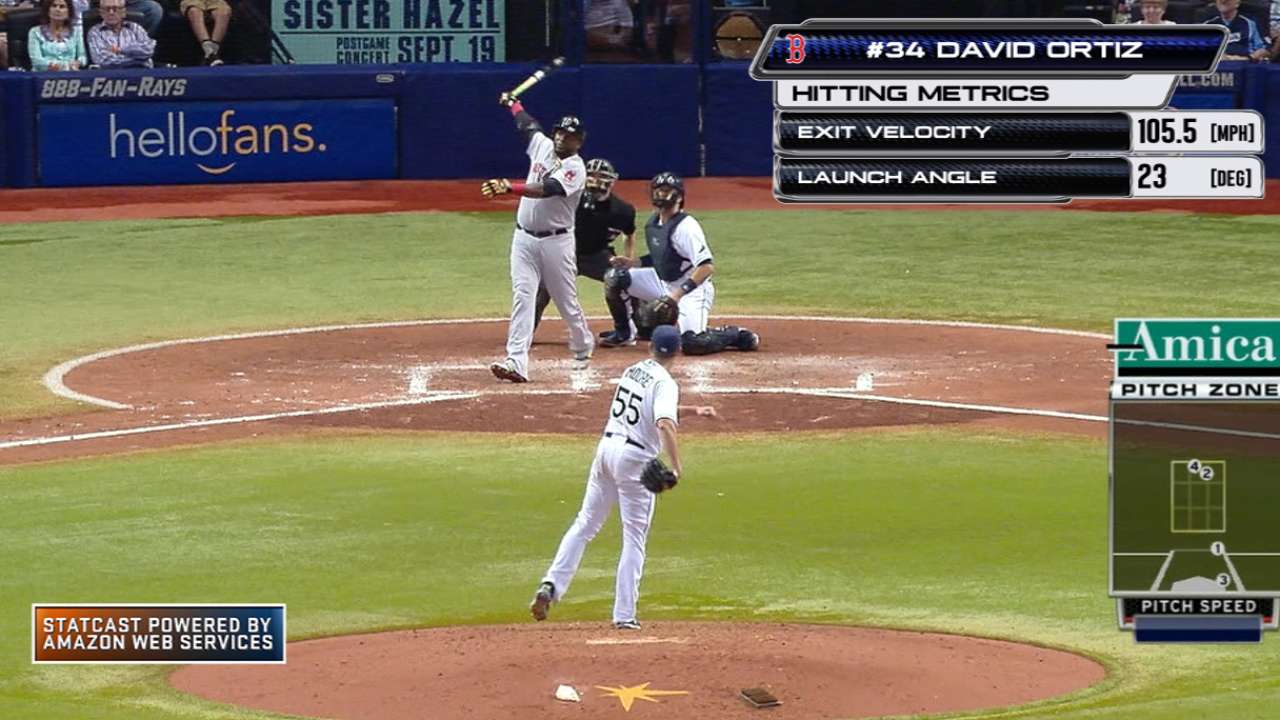 As the Red Sox celebrated for their teammate, the Tropicana Field video board flashed a simple message acknowledging Ortiz's feat without much fanfare: "David Ortiz has just become the 27th player to hit 500 career home runs."
Moore, who gave up four home runs Saturday -- two to Ortiz -- rubbed the next baseball between his hands and paced around the mound. Ortiz's trot took his typical 30 seconds, and the rest of the celebration lasted roughly another 90 seconds. Moore wanted to move on.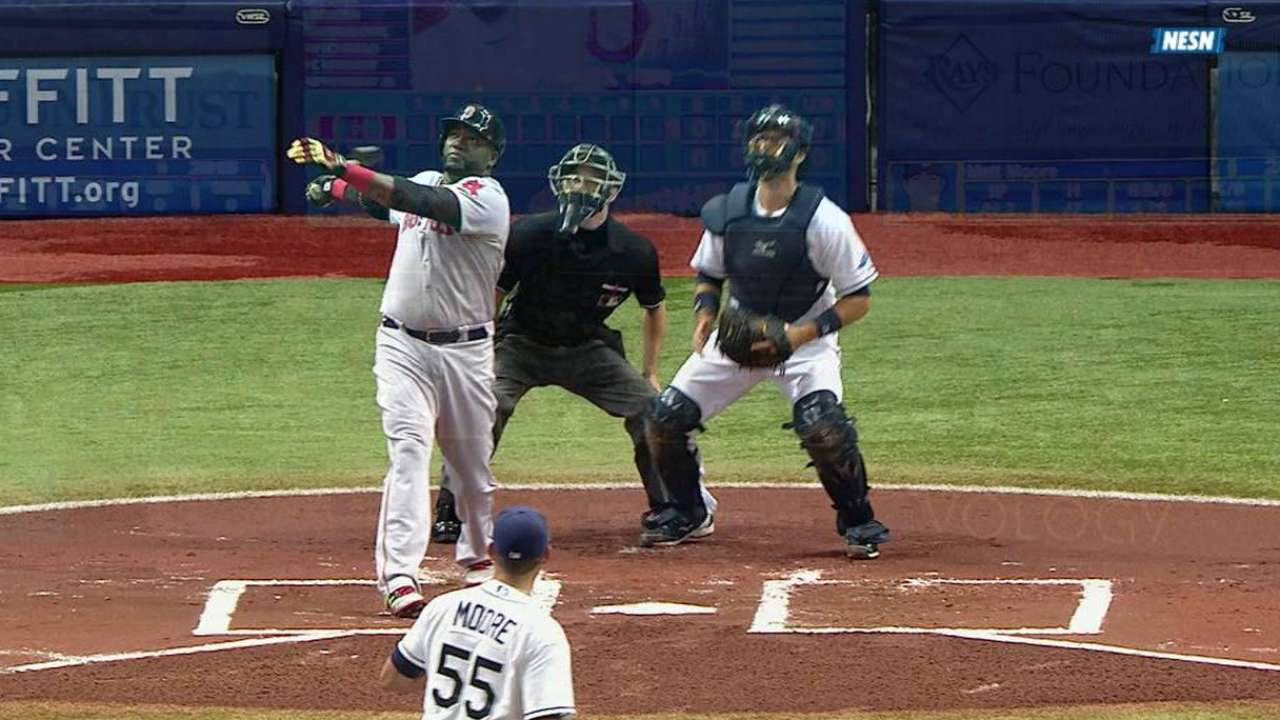 "There are things going on, personal milestones here and there, and it's very rare that that one is reached, so I wouldn't say by any means was I upset about that," Moore said of the delay, "but I did want to get back on the mound. It's kind of a bad situation to be standing out there."
Moore was mostly frustrated that he had two chances to put away Ortiz and both times he couldn't finish him off, letting the slugger log the 50th multi-homer game of his career. Moore opened the first at-bat with three straight fastballs to put Ortiz behind 1-2. The lefty tried to fire one more fastball by the slugger and Ortiz clobbered it out to right field.
Four innings later, Ortiz had a 2-2 count against Moore. The starter tried to drop a knuckle curve past Ortiz, but it stayed at the bottom of the zone. Ortiz reached down and hit a fly ball more than halfway up the row of seats beyond the right-field wall.
Six of the nine hits Moore allowed on Saturday came with two strikes. He was upset with becoming part of history, but more disappointed with his own personal struggles that now have his ERA sitting at 8.42 this season.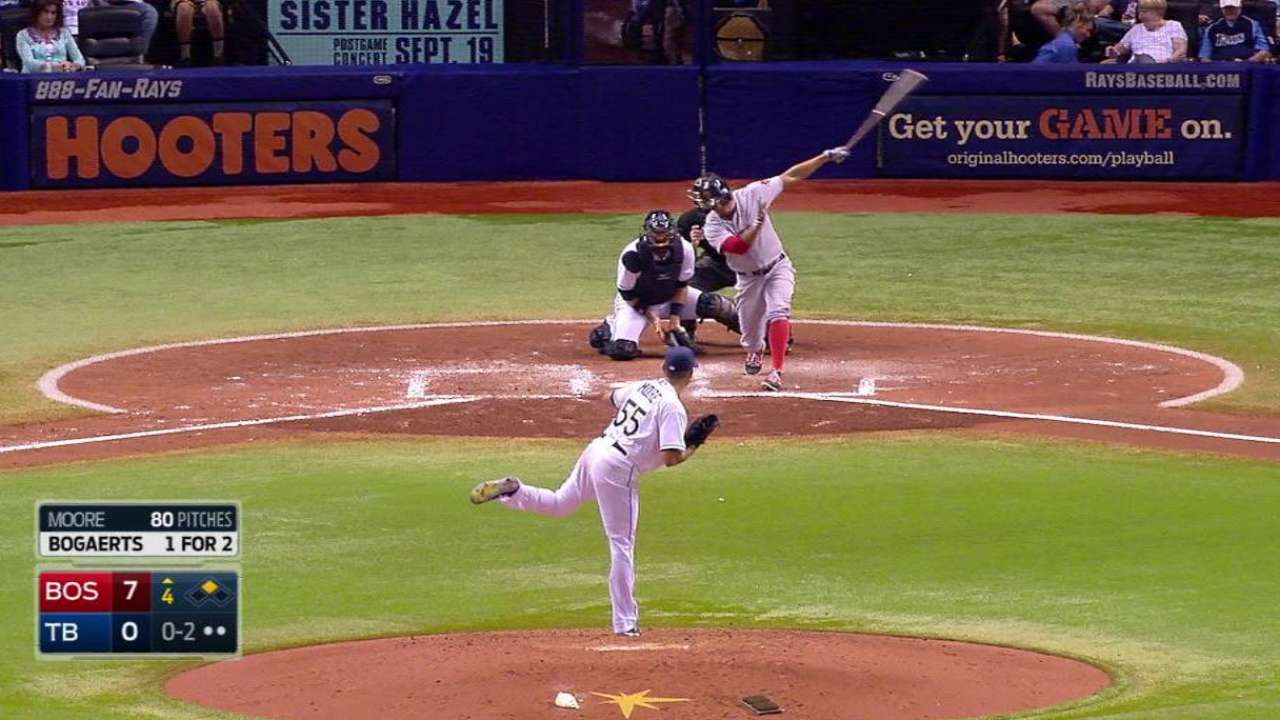 "You never want to be on that side of history," Moore said. "I'm probably gonna see that swing quite a bit in the next however long."
David Wilson is a contributor to MLB.com. This story was not subject to the approval of Major League Baseball or its clubs.