Gyorko adjusting to short with Barmes' help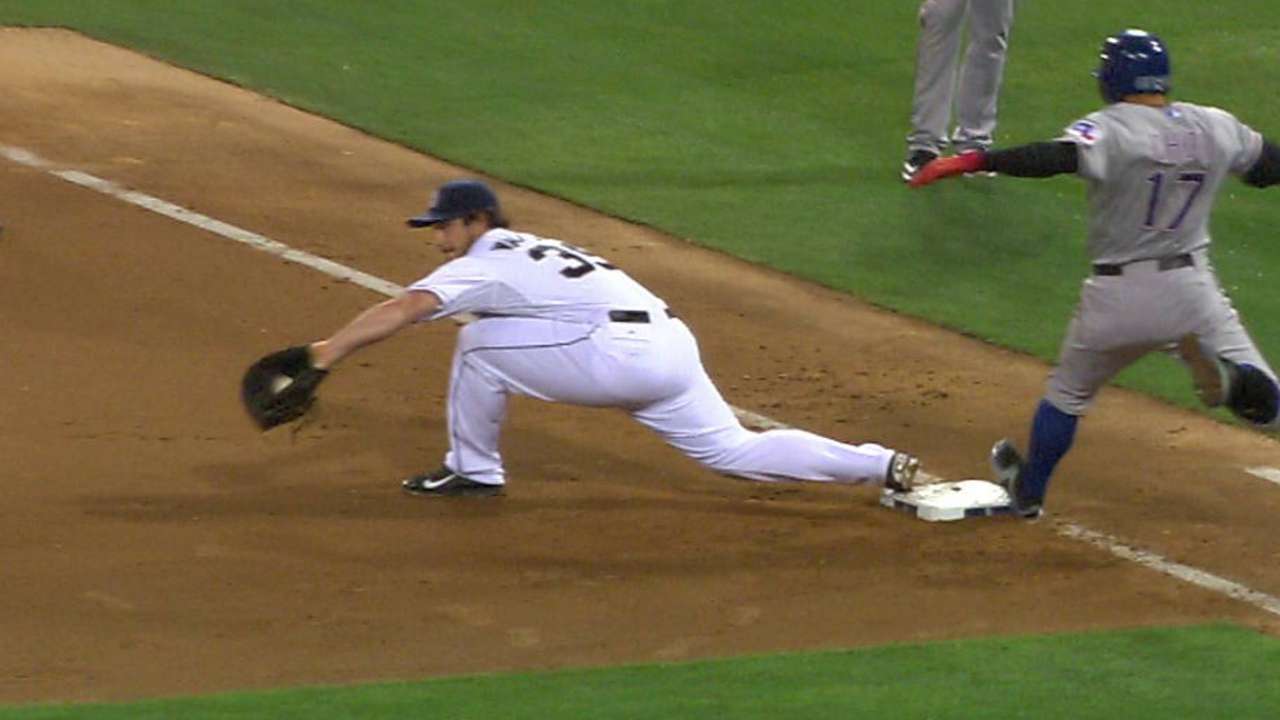 SAN FRANCISCO -- Third-base coach Glenn Hoffman, who works with the Padres' infielders, can hit countless ground balls to Jedd Gyorko until his hands are raw, yet it might not help or carry the weight as much as a few words from a teammate.
Veteran infielder Clint Barmes has aided Gyorko's transition from second base to shortstop, as the team is taking a long look to see if Gyorko is a viable fit there for now and the future.
Gyorko, who got his 15th start at the position Saturday against the Giants, has impressed the Padres, including Barmes, who has been playing the position in the big leagues since 2003.
"He looks like he's played there before. He's been playing solid. It's been fun to watch. I'm very happy for him. He's done a great job," Barmes said. "... Jedd is a pretty sharp guy. He knows where he needs to be."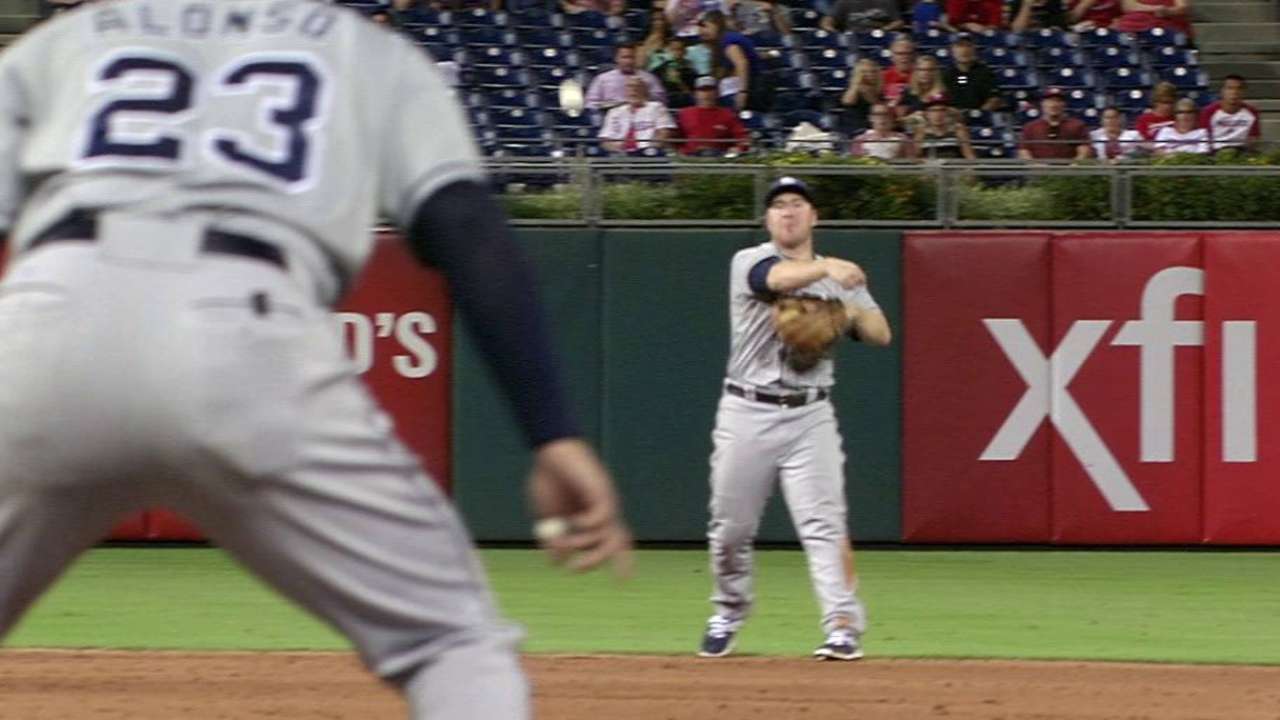 It's the first time Gyorko has played shortstop since his final year at West Virginia University in 2010. He has played third base and second since the team drafted him in June 2010.
But the Padres want to end the carousal at such a critical position -- Gyorko is the 18th player to start at shortstop since 2009.
"We're very pleased," said Padres assistant general manager Josh Stein of the still-small sample size of Gyorko at shortstop. "He's got great hands, he's able to make throws from different arms angles, he has a good sense of timing. We've seen him go into the hole and make some throws."
Gyorko said Barmes has been of immense help so far. It's not the first time Barmes has done this. He helped Troy Tulowitzki get assimilated to the big leagues with the Rockies and, more recently, helped Jordy Mercer of the Pirates.
"He's been great. I couldn't have asked for much more. He's a guy who has played the game a long time. I've talked to him about certain ground balls, approaching them, footwork, pretty much every aspect of the game," Gyorko said.
"He's someone I feel I can go to and ask and he'll help."
The Padres have been able to shift and move Gyorko around to help put him in better positions depending on the hitter. Barmes has also talked to him about cheating some on certain hitters, especially the faster ones.
"He'll tell me a guy or two to creep in a step or two on, maybe take a step this way or that way," Gyorko said. "It's not big stuff but it's things that can make a difference.
"For someone who doesn't have the range that most shortstops have ... it really helps me get in a good position. From there, I try and use a good first step to go get the ball."
Going into Saturday's game, Gyorko didn't have an error in 51 total chances and had made a handful of plays ranging to both his left and right.
Corey Brock is a reporter for MLB.com. Keep track of @FollowThePadres on Twitter and listen to his podcast. This story was not subject to the approval of Major League Baseball or its clubs.