Murphy relishes first taste of big leagues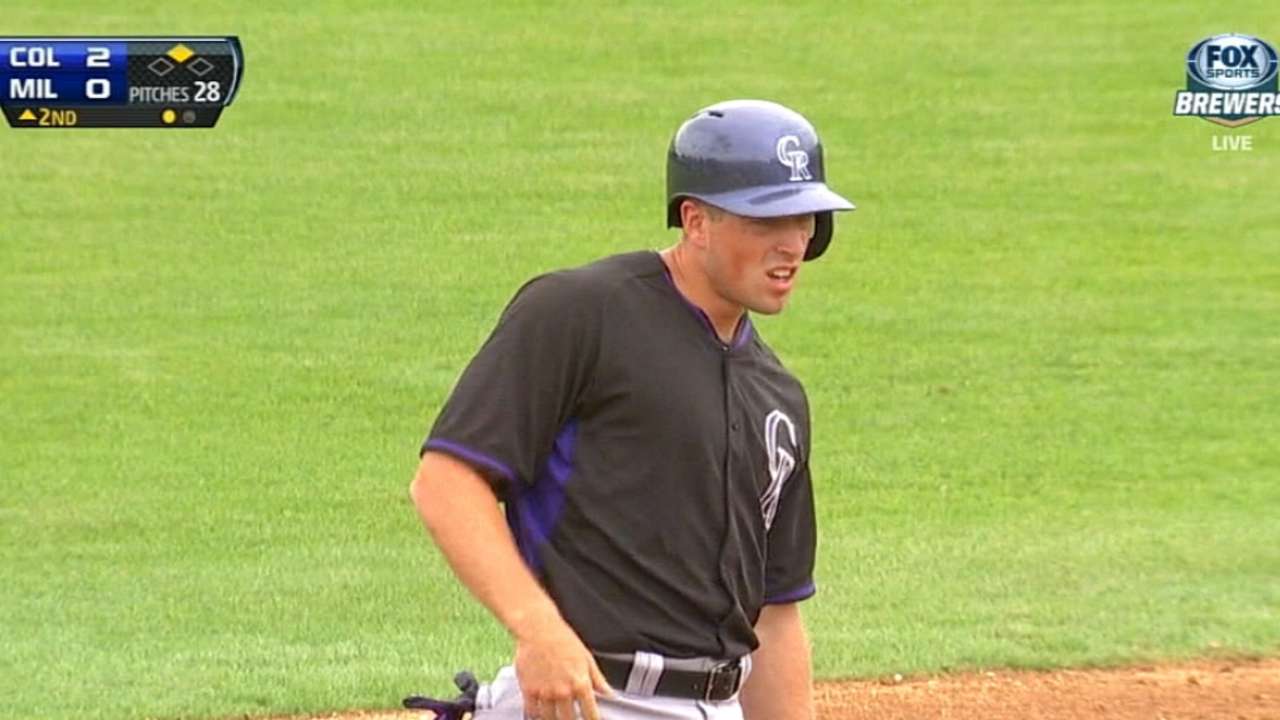 SEATTLE -- After being behind the plate for three quick outs, it finally dawned on Tom Murphy that he had completed the climb that began this season at the Double-A level.
Murphy, who was called up Friday when catcher Nick Hundley was placed on the 60-day disabled list, made his Major League debut in Saturday's 7-2 loss to the Mariners.
"It's something I'll never forget, that's for sure," said Murphy, who had been scheduled to play in the Arizona Fall League. "I was just telling those guys in there, it doesn't really hit you until that one big moment in the game. That was in the first inning when we went one, two, three. Came back to the dugout and it was like, 'Dang, that really happened.' And, it was against good guys, good team."
Murphy struck out twice, but reached on an error in the sixth and scored the Rockies' first run. He wasn't alone, however, in his inability to put the ball in play against Seattle starter Roenis Elias, who struck out eight in 5 1/3 innings, allowing only two unearned runs on one hit. The Mariners bullpen added six more strikeouts.
"He threw strikes really early and then was able to put us away," said Murphy, who split the season between Double-A New Britain and Triple-A Albuquerque. "He had good off-speed pitches late in counts that were out of the strike zone, but early on he was just dotting fastballs wherever he wanted it and that's a recipe for success."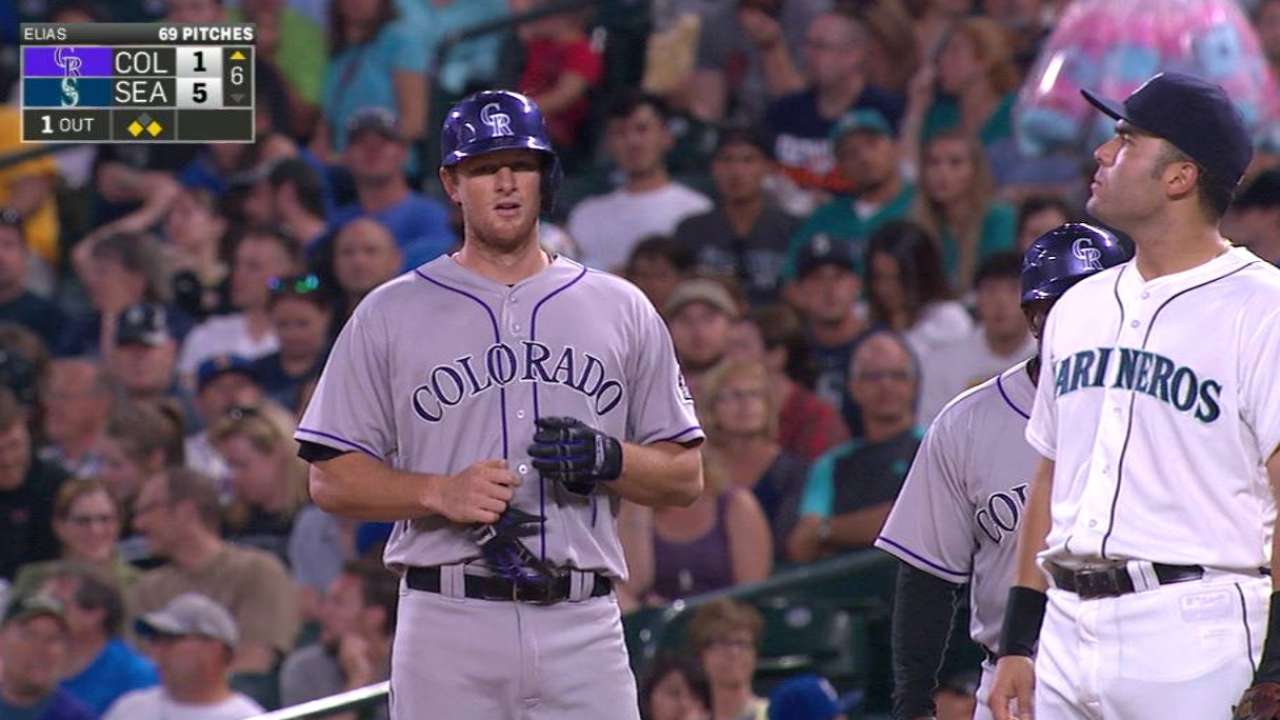 Mariners manager Walt Weiss was pleased with Murphy's performance behind the plate.
"Murph did a good job," Weiss said. "I thought he was able to slow the game down. I thought he worked well with our pitchers. He didn't look like he was making his big league debut back there. I thought he handled himself real well."
Murphy missed most of the 2014 season with a shoulder injury, but bounced back to be ranked by MLBPipeline.com as the Rockies' 12th-best prospect. As such, it was obvious that Murphy appreciated his first big league opportunity.
"A couple times in the game, there's some things you just kind of look back on and say, 'Wow, what would that look like tomorrow on TV?' Just silly things like that," Murphy said. "But, you try to maintain your focus on the game as best you can."
With both Hundley and regular backup Michael McKenry on the 60-day disabled list, the other catcher on the roster is rookie Dustin Garneau, who was called up from Triple-A Albuquerque in mid-August.
Prior to Saturday's game, Hundley said he would help the young catchers any way he could.
"If there's mentoring needed, for sure," said Hundley, who has a cervical strain. "They've played this game and they know what they're doing, but at the same time, if they need any help I'm here for them.
"That's why I appreciate them keeping me on the road," Hundley added. "I like being around the guys and if I can help in any positive way, I'm going to do it."
Jim Hoehn is a contributor to MLB.com. This story was not subject to the approval of Major League Baseball or its clubs.