Well-rested Hamels ready to face Astros
Rangers ace battles AL West leaders Monday in Arlington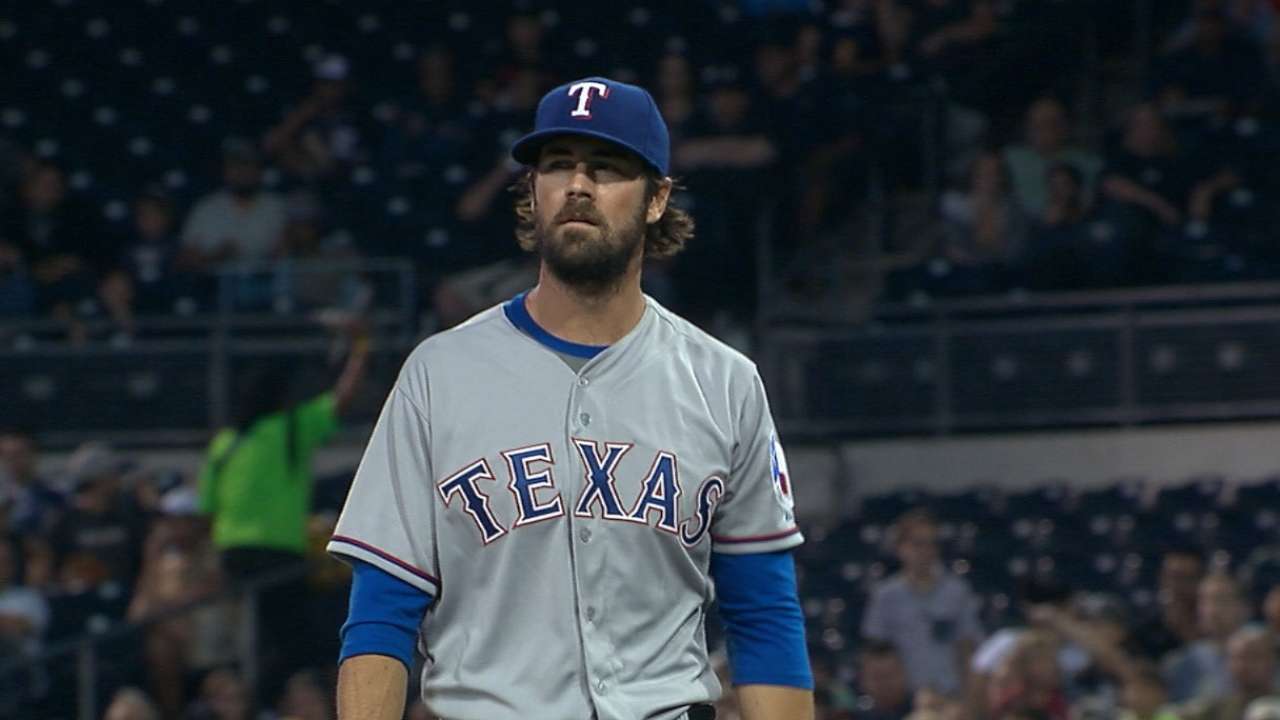 ARLINGTON -- Cole Hamels will start for the Rangers on Monday in the first game of what might as well be a playoff series against the division-leading Astros. But Hamels, who was pushed back a day in the rotation to allow him to face Houston, doesn't seem any more excited than he would have been pitching against the last-place A's on Sunday.
"I just try to keep the same mentality, I'm trying to win no matter where a team is in the standings, no matter if there is no season left, or if the season is really kind of coming down to big games," Hamels said. "I'm just going to go out there and try to pitch to win and pitch deep into the ballgame no matter the circumstances."
Hamels has had several situations this season, especially before he was traded to the Rangers from Philadelphia, in which he has had more than usual rest between starts.
"This has been a crazy year with extra days," Hamels said. "I've had games pitching on seven days' rest, traveling and six days … It's no big deal for this sort of preparation because I think this year I've had more practice than any year I've ever had in my career."
The Rangers' decision to rest Hamels an extra day also puts Hamels in a position to start against the Astros again during their three-game series in Houston near the end of September. Hamels said such decisions are "out of my jurisdiction" and is not too hung up on who he pitches against, but he is happy to be in a pennant race again after four consecutive non-playoff seasons in Philadelphia. Being traded gave him a shot at pitching in the postseason again.
"Every day means something," Hamels said of his situation. "Knowing that in September your workouts mean just as much as they do as though they were in February, March, April, May. When you're in those different types of seasons when you're more worried [about] packing up your stuff and getting home and getting ready for October family trips -- I think it's a little bit better to plan for meaningful games."
Dave Sessions is a contributor to MLB.com. This story was not subject to the approval of Major League Baseball or its clubs.