Guerrero pinch-hits one night after calf strain
Dodgers utility man hits RBI double vs. D-backs on Saturday
PHOENIX -- Utility man Alex Guerrero, who left Friday night's game with a strain high on the left calf muscle, "felt a lot better today," Dodgers manager Don Mattingly reported.
Guerrero had an MRI of the leg, then ran sprints in the outfield and took ground balls at third base.
He hit an RBI pinch-hit double in the ninth inning of the 9-5 win over the D-backs on Saturday and was replaced by pinch-runner Jimmy Rollins.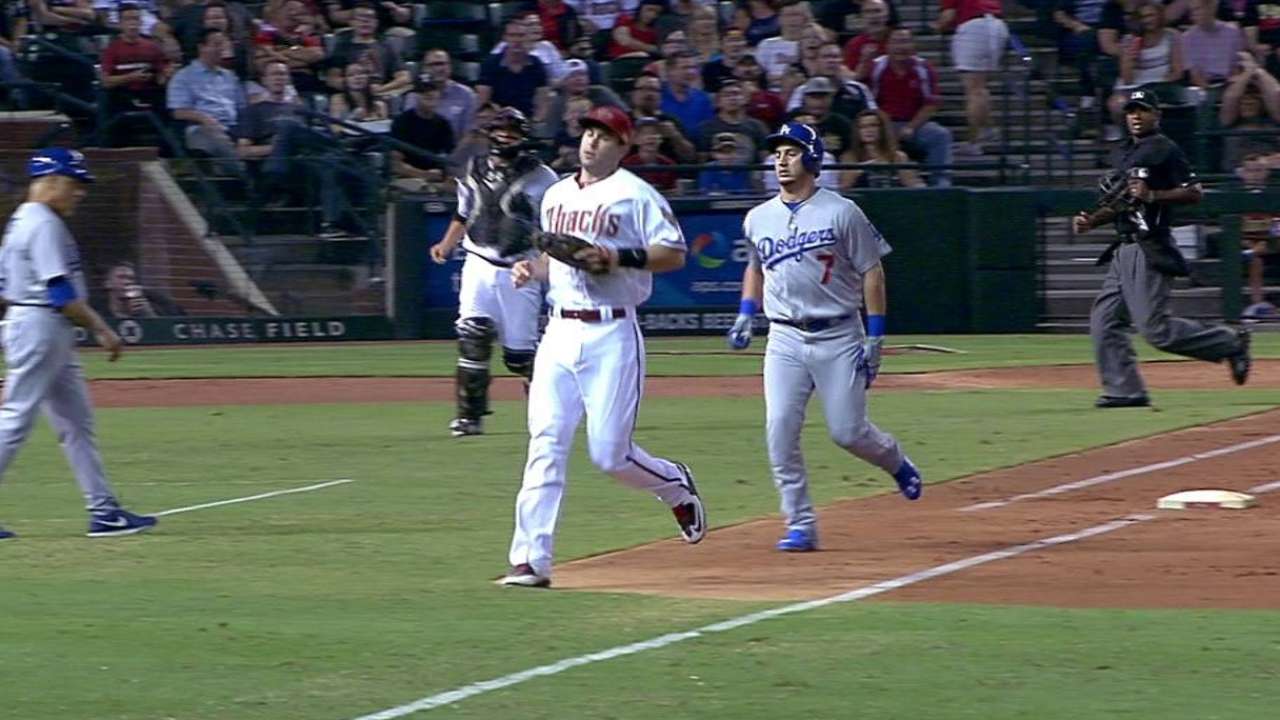 Mattingly also said that second baseman Howie Kendrick, recovering slowly from a strained left hamstring, reported continued progress after an aggressive workout Friday.
Mattingly said Kendrick would participate in simulated game sessions at-bat Monday and Tuesday, and would probably continue running the bases as well. On Friday, he ran twice from first to third.
"He was running hard, and his times were faster than a couple days before, but he's still not to the point of running without feeling anything," Mattingly said.
Ken Gurnick is a reporter for MLB.com. This story was not subject to the approval of Major League Baseball or its clubs.