Umpire Wolf likely concussed by foul tip
Veteran expected to miss a week after Friday's incident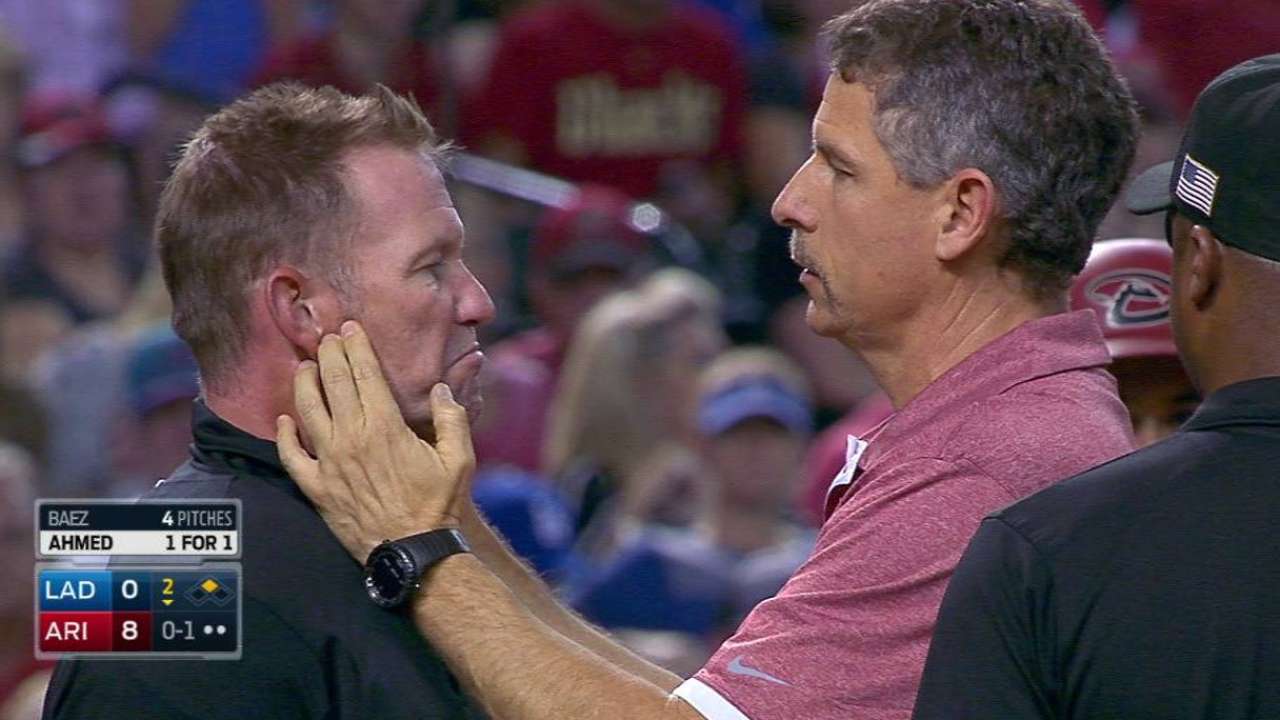 PHOENIX -- Jim Wolf was not among the umpiring crew for Saturday night's Dodgers-D-backs game one day after being forced to leave the game after getting struck in the facemask by a foul tip in the bottom of the second inning.
Marcus Pattillo took Wolf's place on the crew for Saturday night's game.
Crew chief Brian O'Nora said that Wolf had a suspected concussion and would probably miss a week. Wolf, who lives in the Phoenix area, was resting at home, according to O'Nora.
D-backs shortstop Nick Ahmed tipped a Pedro Baez pitch and it hit Wolf flush on the mask in the second inning Friday. Wolf's legs buckled and he fell to his knees.
After being looked at by D-backs head athletic trainer Ken Crenshaw, Wolf stayed in the game and finished the inning.
After the inning was completed however, Wolf left the game and was replaced behind the plate by first-base umpire Alan Porter. The three-man umpiring crew completed the game.
Ken Gurnick is a reporter for MLB.com. Steve Gilbert is a reporter for MLB.com. Read his blog, Inside the D-backs, and follow him on Twitter @SteveGilbertMLB. This story was not subject to the approval of Major League Baseball or its clubs.