USWNT coach Ellis throws out first pitch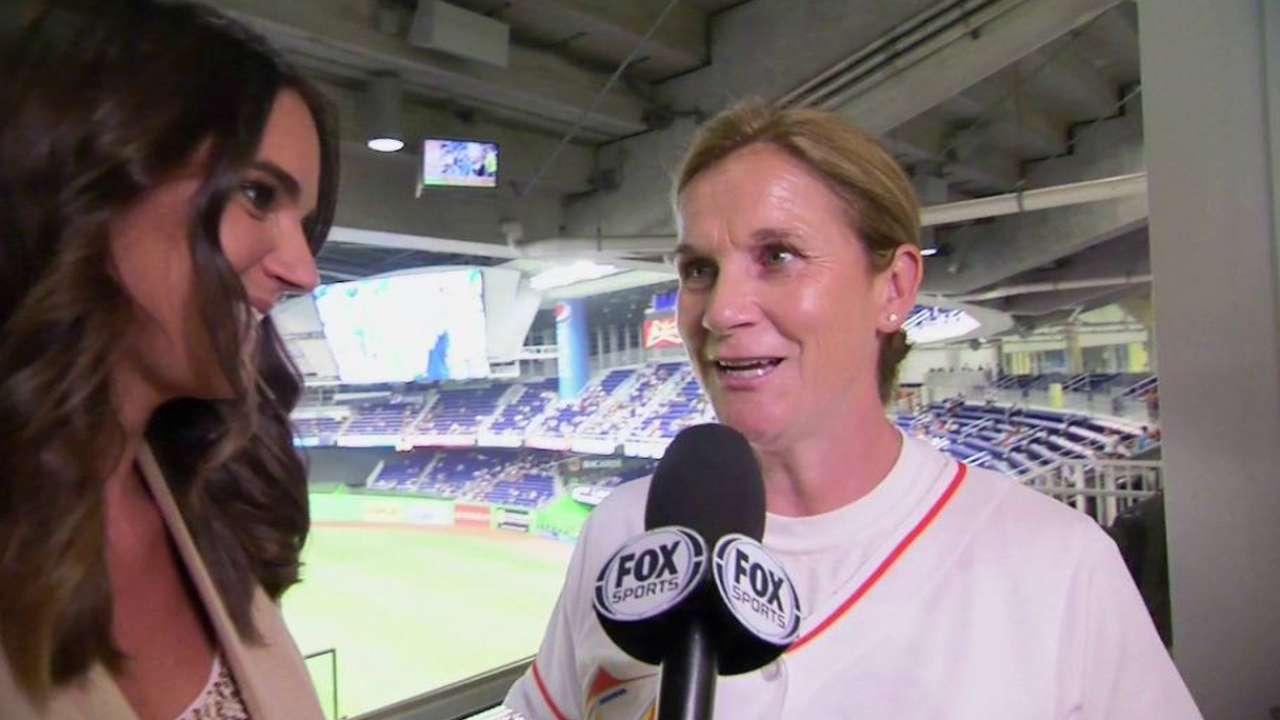 MIAMI -- Jill Ellis, the head coach of the United States Women's National Soccer Team that won the World Cup Championship in July, was at Marlins Park on Saturday to throw out the first pitch prior to the contest between Miami and Washington.
A native of Palmetto Bay, Fla., the honor marked Ellis' first-ever Major League game.
"It probably might have more success if I kick it," Ellis joked before her first pitch. "I'm delighted to be here tonight."
The U.S. women's soccer team defeated Japan, 5-2, in the championship on July 5 at BC Place in Vancouver, Canada. It was the organizations first World Cup championship since 1999.
"I would have to say that everything that happened has been unreal," Ellis said. "The parade was ridiculously special. Just people's genuine support and genuine response to the team and how we did -- it's been amazing. Not just for me, but for all the players."
For her efforts, Ellis, 48, was given a multi-year contract extension in early August to continue to lead the U.S. Women's Soccer National Team. Also prior to her first pitch on Saturday, she spoke about the impact of the team's accomplishment.
"Hopefully, the young girls, they want to go out and kick a ball around and they aspire to be heroes someday for their national team," Ellis said.
Steve Wilaj is an associate reporter for MLB.com. This story was not subject to the approval of Major League Baseball or its clubs.