Jepsen filling the ninth-inning void admirably
With Perkins' return uncertain, newcomer shutting the door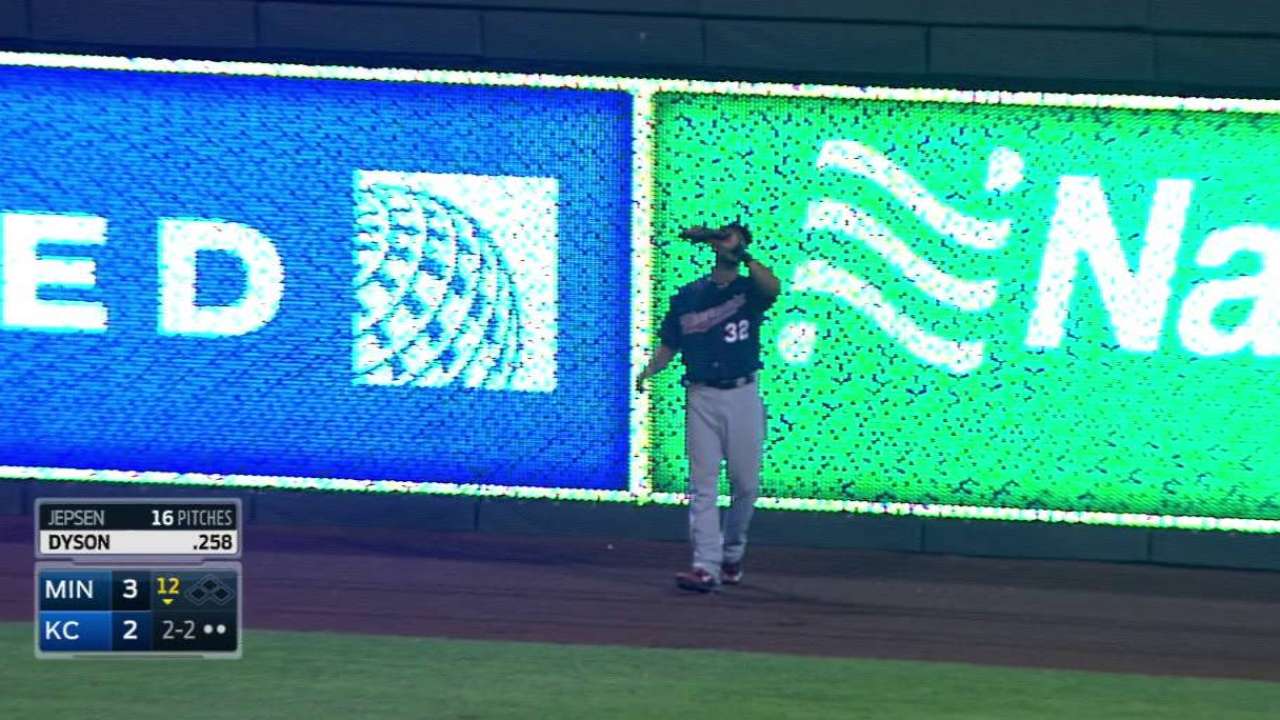 CHICAGO -- Kevin Jepsen didn't think he'd be seeing much time as a closer when he was traded to the Twins with an All-Star already solidifying that role. The right-hander saved five games in seven seasons before this year and had picked up just five saves prior to August this season.
But in just over a month, Jepsen finds himself in that ninth-inning slot for a team competing for the postseason. And on a new team, with a new role, Jepsen has thrived.
"I don't know how you measure it or where we would be if we hadn't made that acquisition," said Twins manager Paul Molitor. "Just the fact that he's been able to save games without blowing one to this point, those are critical. I think he's been a real good fit from everything, from what he's done on the field to clubhouse personality, professionalism, all those things.
"It was maybe not one of the more talked about moves that were made at the [July 31 non-waiver Trade] Deadline, but it's been very influential in how we've done in the time since he's been here."
Jepsen has already earned seven saves in his new role since taking over in mid August, more than he had in any other prior season. He's allowed just three earned runs across 19 2/3 innings with the Twins while carrying an .814 WHIP in that span.
He joined the Twins from Tampa Bay, where he had served as a setup man, his third team in the last year. His teammates have made his ascension easier, though, as he fills in for a nine-year veteran and familiar face in the clubhouse.
"Everybody definitely embraced me quickly," Jepsen said. "It's tough, you come over to a new team and you just try to fit in as seamlessly as possible.
"I wasn't expecting to be doing this very much, but I love it."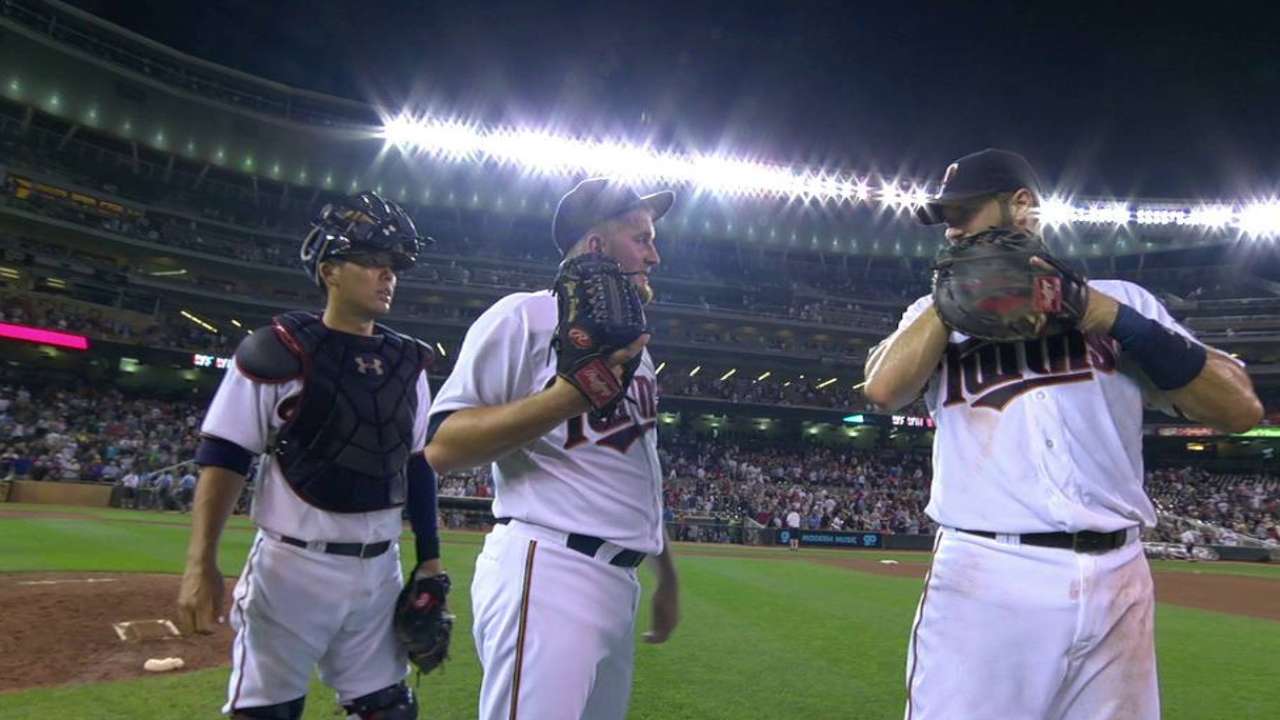 Minnesota's closer for much of the season, Glen Perkins, remains out with a back injury that has sidelined him for roughly two weeks. Perkins is improving, according to Molitor, after he threw from nearly 90 feet on Saturday.
The left-hander had been limited to simulating throws in the pool or with trainers, but there is no timetable for his return.
"I think we'll have to follow his lead a little bit on how he's feeling," Molitor said. "The fact that he's improved enough to go out there and throw the ball around is a good sign.
Molitor won't necessarily toss Perkins into the closer's role once he comes back. He noted Perkins would contribute, but with the way Jepsen has stepped up, Molitor isn't worried about rushing him back.
"We might have to figure out exactly what that is, but a guy with that track record, resume, stuff. If [Perkins is] healthy and he's pitching, he's going to help your team," Molitor said.
Jepsen's confidence has already impressed teammates and coaches. He welcomes his new role, however long it may last.
"I think everybody wants to get those last three outs," Jepsen said. "A lot of times it's just opportunity more than anything else. I definitely love it, and I embrace every minute of it."
Greg Garno is an associate reporter for MLB.com. This story was not subject to the approval of Major League Baseball or its clubs.