Tigers' young players to get chance to play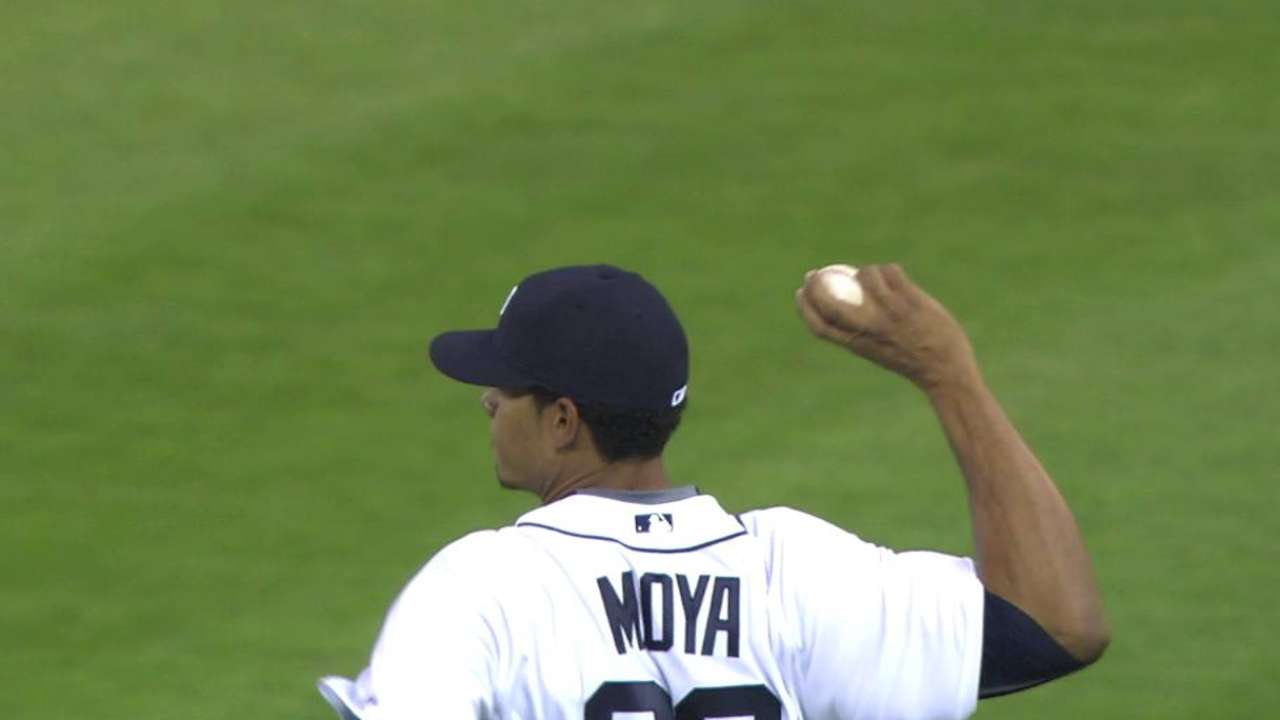 CLEVELAND -- The Tigers had 22 games remaining in their season before Saturday's rainout, and manager Brad Ausmus just wants want any manager would want.
"Twenty-two wins," Ausmus said with a smile.
That's all.
Ausmus' comment, of course, was said in jest, but the larger point remains. The Tigers may be in unfamiliar territory in the basement of the American League Central, with rumors of their manager's impending dismissal swirling, but that changes nothing with regard to the attitude of the team and what it wishes to accomplish each day.
"We're playing to win," Ausmus said. "We've got a lot of guys in there who don't like losing. The Tigers have been fortunate with the last four division titles that we haven't had a season like this since '08. It's happening, so we'll deal with it, but we're still trying to go out and win."
That said, these potential final 22 games -- if Saturday's game does get made up -- can still serve a long-term purpose for the club, insofar as their place in the standings allows the club to play some younger players in an effort to see what they might bring to the big league club moving forward.
Power-hitting outfielder Steven Moya, for example, was going to receive his first Major League start on Saturday before the rainout, batting seventh and playing left field.
Moya had a big season last year, slugging 35 homers for Double-A Erie, but didn't transition as smoothly to Triple-A Toledo, where he hit .240 and hit 20 homers in 126 games this year.
Then again, Triple-A numbers don't always tell the whole story. For example, Tyler Collins and Bryan Holaday have both, albeit in limited samples, hit for more power during their 2015 stints in the Majors than they displayed in the Minor Leagues. You just can't tell exactly what you're working with in a player until you see them at the big league level.
"The brighter the lights, the more they concentrate, the better they are," Ausmus said of some players who make the Major League jump look easier than expected. "Kind of like geniuses in school who don't get challenged. You've got to send them to a school that's a little more challenging to get the most out of them."
For Moya and others, these final 22 games serve as an audition.
"The truth is, you have to see them play over a long period of time to find out what type of player they are," Ausmus said. "It's difficult to predict it. Sometimes you think you see it and it fades, sometimes you don't see it and the guy becomes a tremendous player. You just don't know."
August Fagerstrom is an associate reporter for MLB.com. This story was not subject to the approval of Major League Baseball or its clubs.