Yanks recall Sanchez, Heathcott from Minors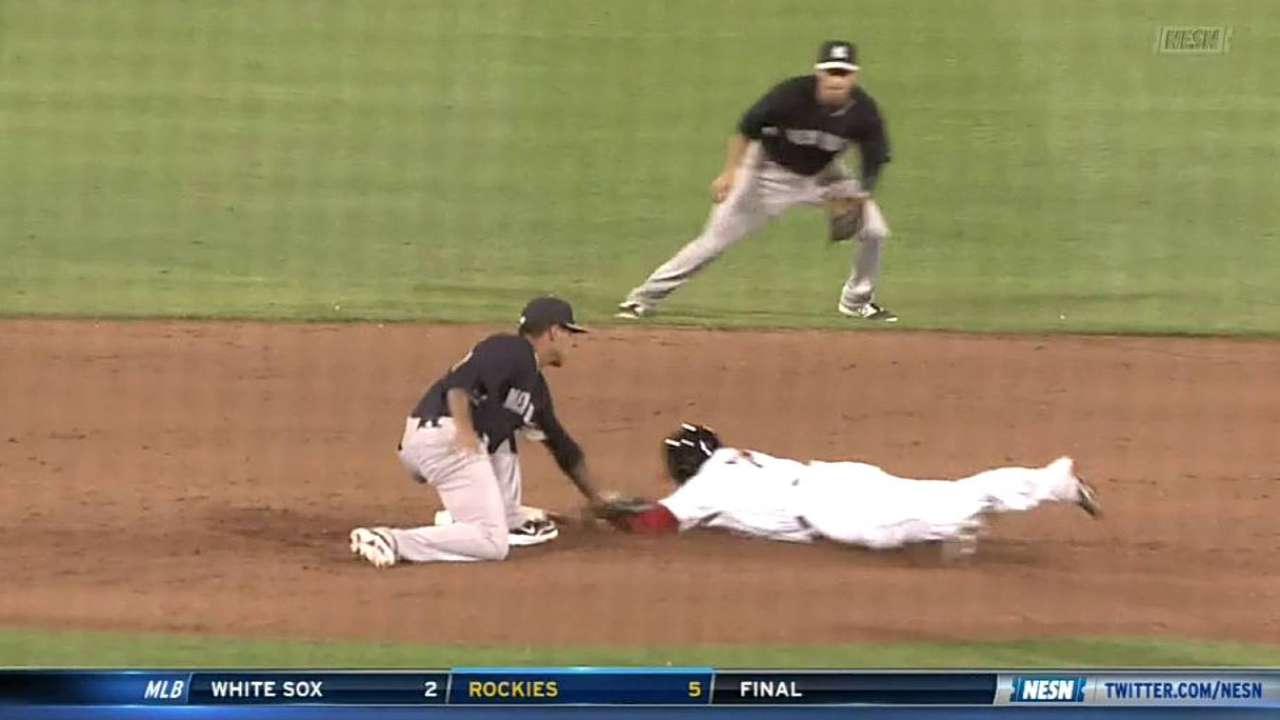 NEW YORK -- The Yankees recalled catcher Gary Sanchez and outfielder Slade Heathcott from Triple-A Scranton/Wilkes-Barre on Saturday, prior to a doubleheader with the Blue Jays. An elated Sanchez received the news Friday night.
"I have no words. Very emotional and this is any baseball player's dream," Sanchez, 22, said through an interpreter. "Last night after the game, the manager came, grabbed me, brought me into the office and told me the news.
"I called my wife, mom and grandma. I was super excited to give them the good news."
Sanchez, the Yankees' seventh-ranked prospect by MLBPipeline.com, played in Spring Training games with the Yankees from 2012-15 and opened this season with Double-A Trenton. From July 28 until Aug. 26, Sanchez played for Scranton/Wilkes-Barre, where he hit .295 with 26 RBIs and six homers. In Double-A ball he racked up 36 RBIs and 12 home runs.
"Our guys feel that he has matured a lot from a physical and mental standpoint. His work ethic has been tremendous," Yankees manager Joe Girardi said. "You look at his numbers in [365] at-bats that he had [in the Minors], you start talking about 18 home runs, that's pretty significant.
"They feel like that he made some great strides this year and we'd like to see it. I'm going to try to get him in. I can't promise what's going to happen because the games don't always present themselves, but I'd like to see him."
Sanchez said the biggest improvement in his game is his game-calling ability. He credited Josh Paul and Julio Mosquera for helping him with that initiative in the Minors, and said his focus grew, as well.
He joins the Yankees at a pivotal point in the season. The day has finally arrived, and Sanchez is looking to contribute in any way he can.
"I never doubted," he said. "I was just focused on working hard and waited for this moment."
Heathcott appeared in six games with the Yankees in May, collecting six hits in 17 at-bats.
Grace Raynor is an associate reporter for MLB.com. This story was not subject to the approval of Major League Baseball or its clubs.