Bullpen stepping up as Mets surge
Relievers toss four scoreless innings with no walks Friday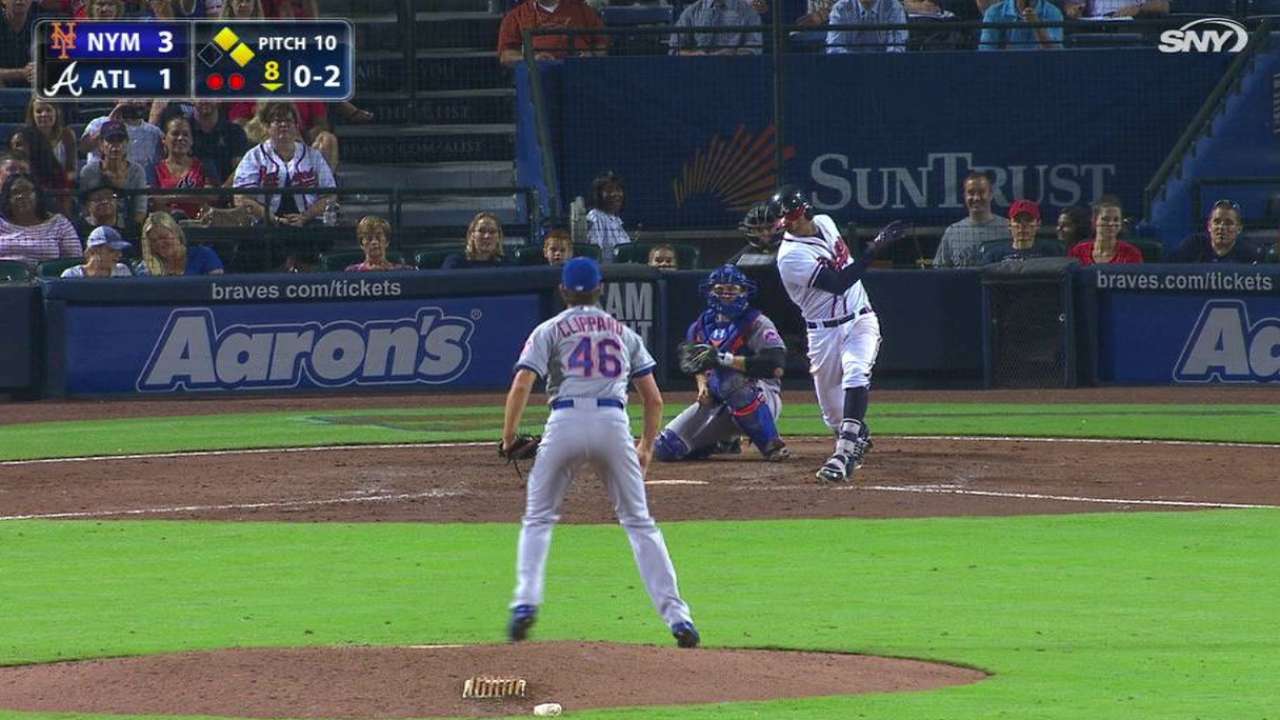 ATLANTA -- The Mets' bullpen hasn't always been as good as it was Friday against the Braves. But as the Mets ride a September surge that's inching them closer to their first postseason since 2006, their fans have good reason to hope that with their rebuilt 'pen, Friday's Atlanta shutdown just might be the new norm.
Four relievers picked up rookie starter Steven Matz as they pitched four scoreless innings in the Mets' 5-1 win. The relievers -- Erik Goeddel, Addison Reed, Tyler Clippard and closer Jeurys Familia -- struck out seven batters in the four innings, gave up only three hits and faced just one minor jam in shutting the door on the Braves and adding another game to the team's National League East lead.
Most impressive, though: There were zero walks in those four innings.
"They're just tough. They just make their pitches, they fill up the strike zone," said Matz, who improved his record to 3-0 with a 1.88 ERA. "They know what they got to do. It's huge."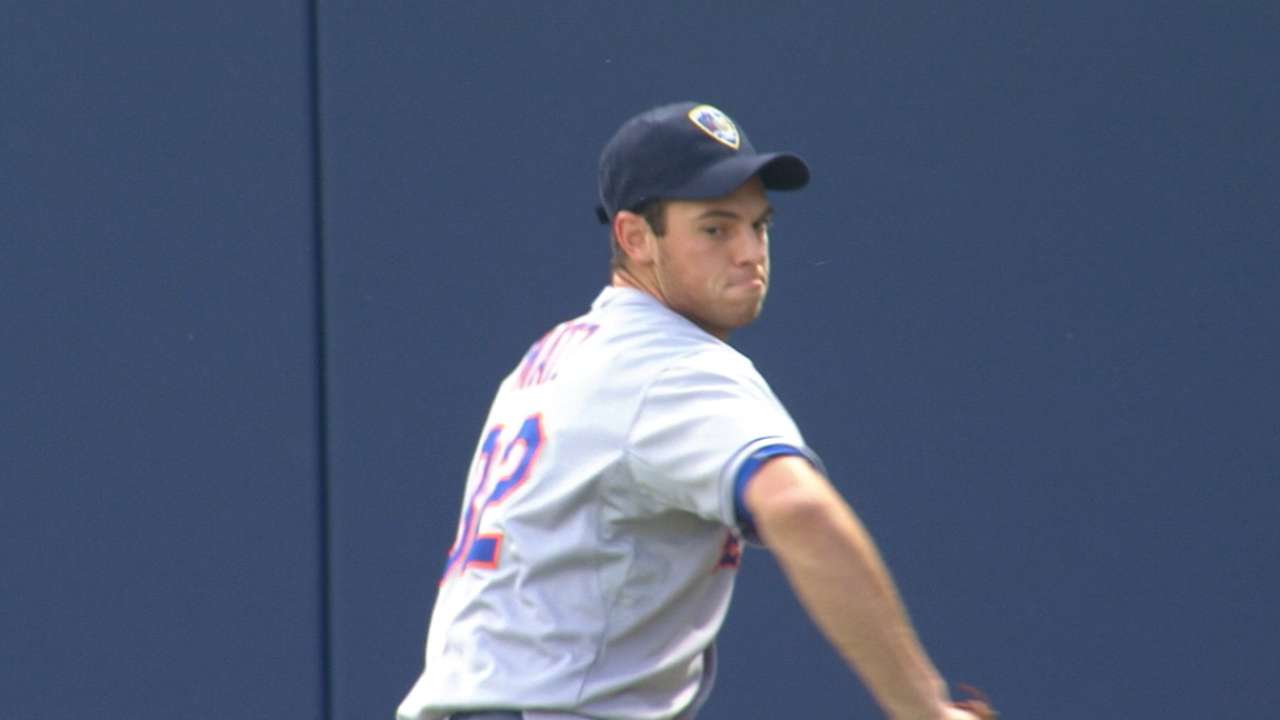 Two of the relievers stood out. First was Reed, who came into the game in the seventh inning with the Mets holding a 2-1 edge. Acquired from the Diamondbacks on Aug. 30 for a couple Minor League pitchers, the lanky right-hander has been money for the Mets.
Friday, he faced pinch-hitter Jace Peterson, leadoff man Nick Markakis and second baseman Daniel Castro.
Strikeout swinging. Strikeout looking. Strikeout looking.
Reed hasn't been scored on in seven appearances with the Mets.
"We're just doing what we're paid to do, really," Reed said. "They've done a great job of managing the bullpen. I've never been a part of something like this. We just got to keep it rolling."
Manager Terry Collins likened Reed to another newcomer on the Mets, slugger Yoenis Cespedes.
"[Reed] came over and, boy, he's caught up in what's going on," Collins said. "He's throwing the ball tremendously. I just think it's catchy."
Reed gave way to yet another newcomer, righty Tyler Clippard -- acquired from Oakland on July 27 -- in the eighth. Clippard coughed up a one-out single to Adonis Garcia and a two-out single to Andrelton Simmons, putting runners on first and second with two outs.
But Clippard struck out catcher Christian Bethancourt on three straight pitches -- the last an 80-mph changeup -- to end the Braves' only real threat of the evening.
"It's him. He continues to make his pitches," Collins said. "It doesn't matter what the situation is. He's gonna pitch his game."
The Mets' bullpen, which entered Friday's game fourth in runs per game in relief (behind St. Louis, Los Angeles and Pittsburgh), has been a subject of much discussion this month as the Mets juggle time off for starters and not working their bullpen too hard. The team was able to give a couple of their back-end guys -- especially closer Familia -- Thursday night off as the Mets cruised to a 7-2 win.
They needed them Friday. And the 'pen came through.
"We came in [Friday] saying, 'If we can, we'd like to give those guys two nights in a row off,'" Collins said. "But we looked up, and someone came up and said, 'The Nationals got beat.' So we played to win tonight."
John Donovan is a contributor to MLB.com. This story was not subject to the approval of Major League Baseball or its clubs.