Solo homers tying White Sox into knots
Struggling offense leaves little wiggle room for pitchers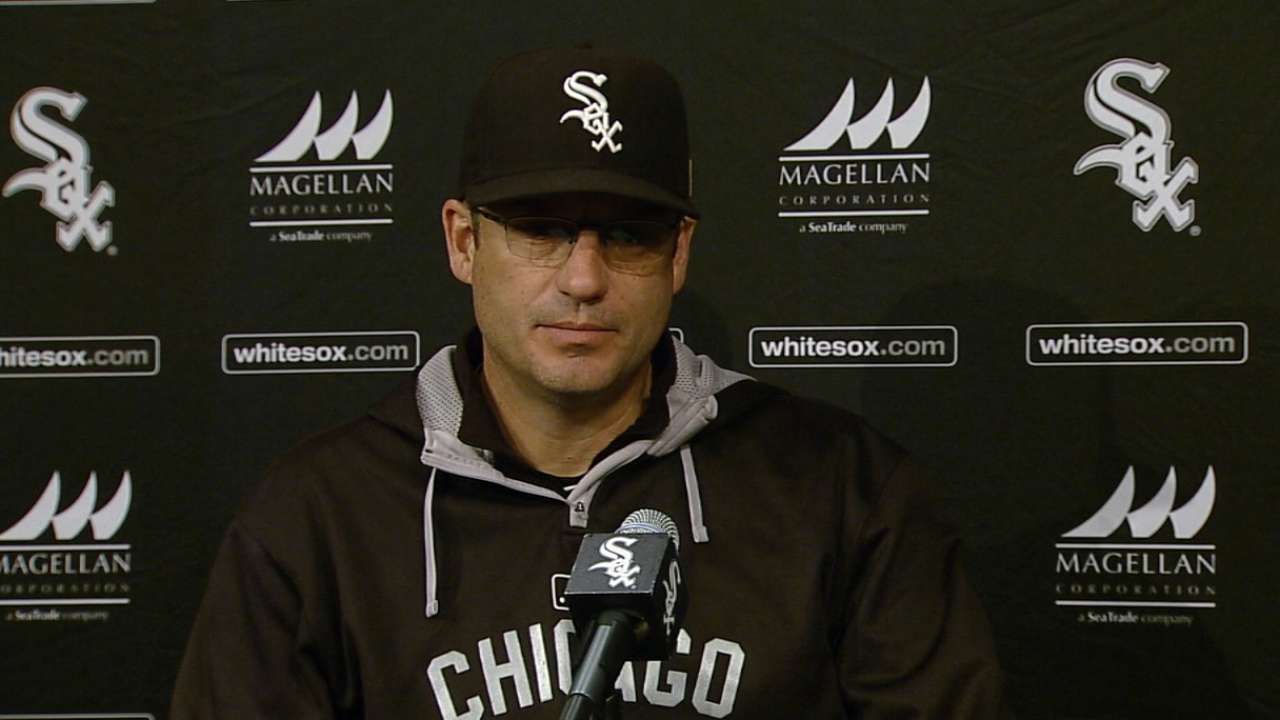 CHICAGO -- This is a story about home runs in relation to Minnesota's 6-2 victory over the White Sox on Friday night at U.S. Cellular Field and the South Siders' struggles over the past week.
The Twins hit three homers, with two coming from Trevor Plouffe and one from Eduardo Escobar, trumping Adam Eaton's two-run shot that momentarily gave the White Sox a one-run lead in the fifth. All three of Minnesota's long balls were of the solo variety, meaning 12 of the last 13 home runs allowed by the White Sox since last Sunday in Kansas City have been solo shots.
Usually solo blasts can be worked around. It's the walks and hits before them that can take a team down. But with the White Sox having lost three of their last five games, this solo barrage clearly has had an effect.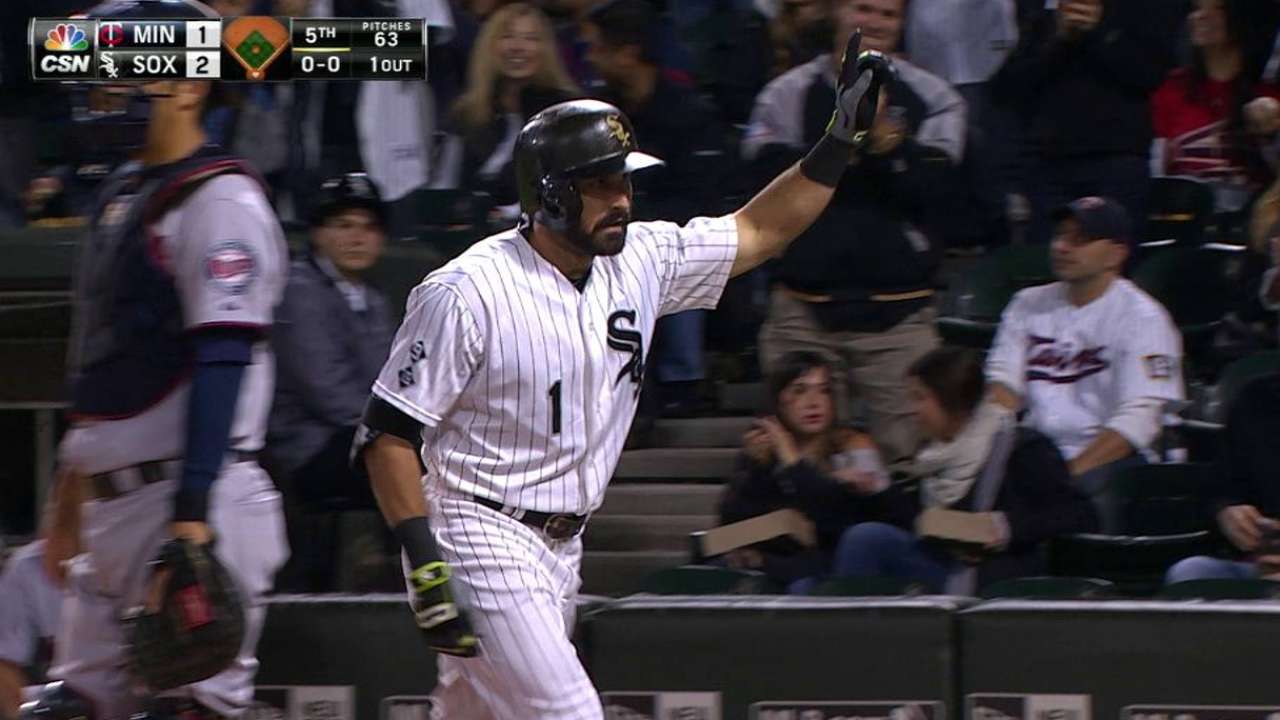 "We've been giving up the solos that if you have a lead, a big lead, those don't' bother you that much," White Sox manager Robin Ventura said. "When we're tied and they're close, those come back to bite you. The execution of putting it where you want to has to be better.
"If you miss it, these guys can swing the bat and they can hit homers. If you're going inside, you have to keep it inside. If you're going outside, you have to keep it out there. And we haven't been able to do that very much lately."
Nate Jones, who looks healthy and has had good life on his pitches since returning from rehab work following more than a year absence because of back and Tommy John surgery, also has allowed four homers over 14 2/3 innings. Plouffe got to him for what turned out to be the game-winner with one out in the eighth.
Eaton's estimated 412-foot blast, with an exit velocity of 104 mph per Statcast™ gave him 13 homers for the season. He entered the season with six for his career. It's a solid increase for the White Sox leadoff man, who joked that he's taking advantage of the wind blowing out in a small home ballpark.
Maybe he should share that described stroke of luck with some of the other power hitters on the White Sox roster. Only Jose Abreu has more homers than Eaton, and while the White Sox can't solely rely on clearing the fences, they need more than the 118 they have produced to date.
"No offense to those guys, but I don't hit too many of them," said Eaton. "At the same time, this has been kind of a rough season for a lot of guys. It has been the story of the season, inconsistency here and there."
"You're happy for him, but I would like some other guys to hit more than him though," said Ventura. "This ballpark as we can see, you can get some homers here. We have to improve on that."
Scott Merkin is a reporter for MLB.com. Read his blog, Merk's Works, follow him on Twitter @scottmerkin and listen to his podcast. This story was not subject to the approval of Major League Baseball or its clubs.