Plouffe shortens swing, goes long
Adjustments result in breaking homer-less streak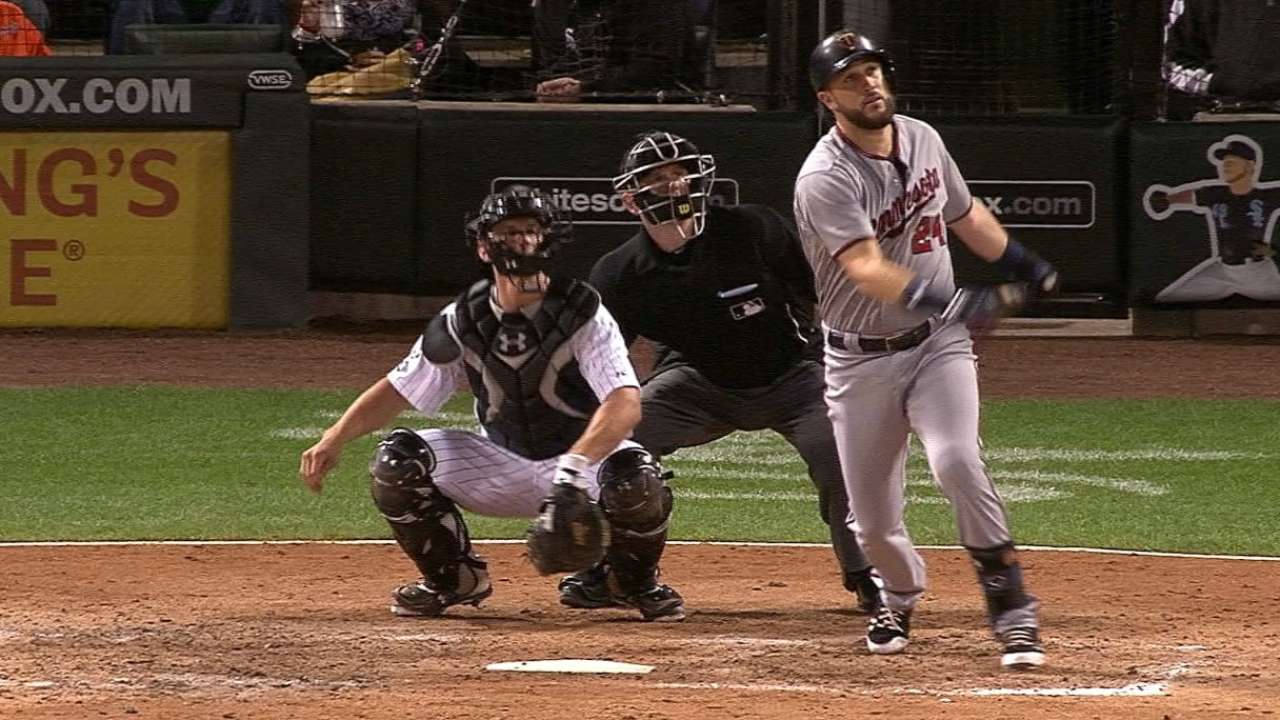 CHICAGO -- Trevor Plouffe knew he squandered the Twins' best chance to score in the first inning when he struck out with the bases loaded. So when his next opportunities came, he made up for it.
The third baseman connected on two solo home runs and finished with three RBIs as the Twins defeated the White Sox, 6-2, on Friday night.
The long balls were Plouffe's 19th and 20th of the season, the second time in his career he has hit at least 20 -- the first coming in 2012. It was Plouffe's first multi-homer game since July 1, 2012, when he did so against the Royals.
But in doing so, Plouffe broke a streak of 70 at-bats and 20 games without a home run.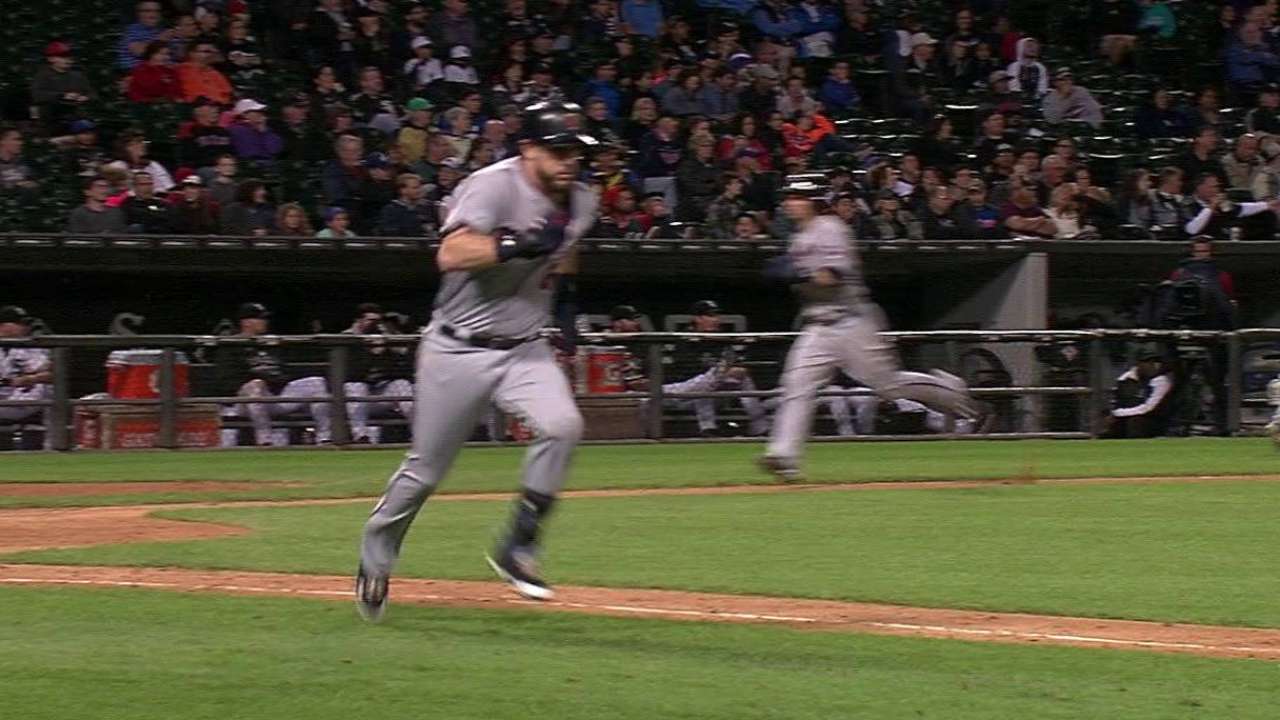 "I just wanna come through," Plouffe said. "I was upset after that first at-bat when I had the bases loaded and didn't get that job done. After that, I'm just trying to have good at-bats. Today, I was just able to hit a few balls out of the park."
Plouffe entered Friday's game with three hits in his last 35 at-bats, and worked to shorten his swing with hitting coach Tom Brunansky. The five-year veteran had his first off-day in more than two months back on Aug. 30 and was held of the starting lineup Wednesday.
He has taken that time to take "curveball BP," focusing on pulling his hands through on inside pitches, and he reaped the benefits with Friday's performance.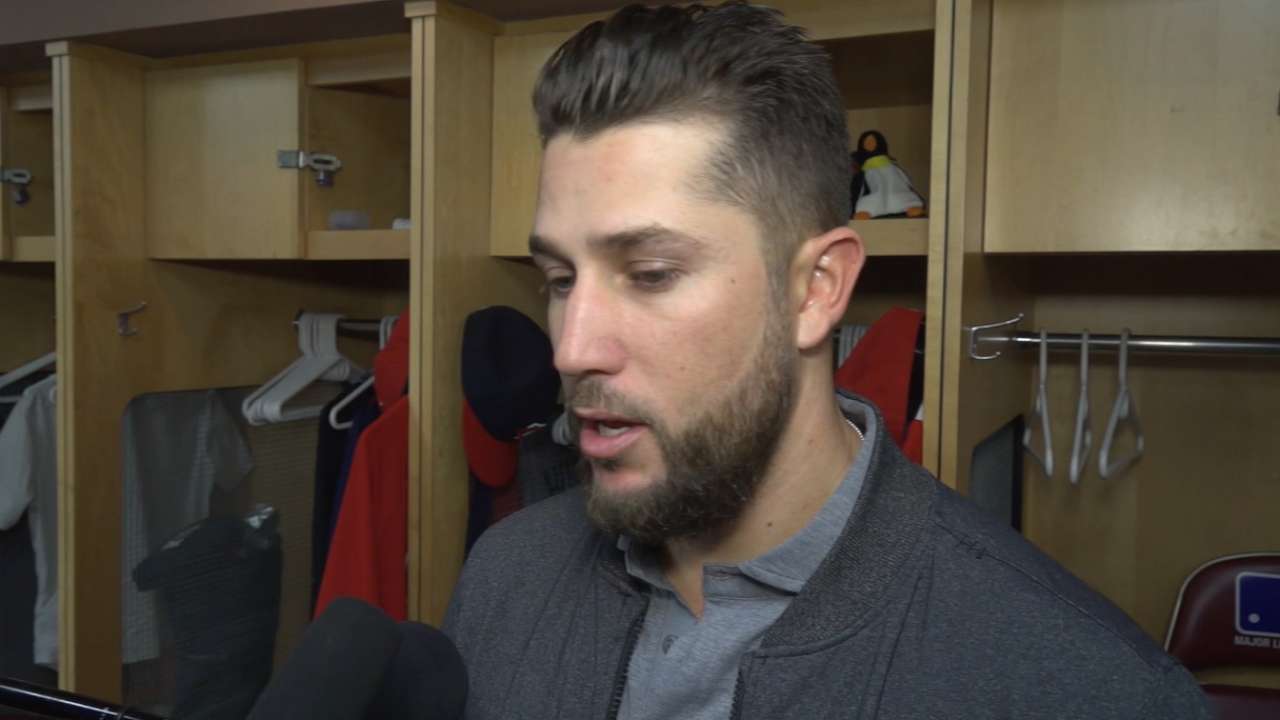 His second home run, on an inside fastball from Nate Jones, nearly broke his bat. Instead, it proved to be the go-ahead run for Minnesota. Plouffe fought through his final at-bat of the game in the ninth to hit an RBI single with the bases loaded.
"Trevor has been working his butt off and working on his swing," said outfielder Torii Hunter. "It was short today. I think he's shortened his swing a little bit, and sitting on the ball. You saw it today, he had some really good at-bats."
Added Plouffe: "I'll take those RBIs in any situation."
He continues to stay on pace for one of his best seasons with just under a month left. Plouffe needs five RBIs and five runs scored to set career highs.
"He's become a pretty good pro, " said Twins manager Paul Molitor. "You look at his overall numbers, a guy who can play a steady third base and get you 20 home runs and drive in potentially 80, 85, 90 runs. That's a nice season in today's game."
Greg Garno is an associate reporter for MLB.com. This story was not subject to the approval of Major League Baseball or its clubs.