Brewers get opportunity, can't pick up Nelson
After winning four of first five starts vs. Bucs, righty goes only five-plus innings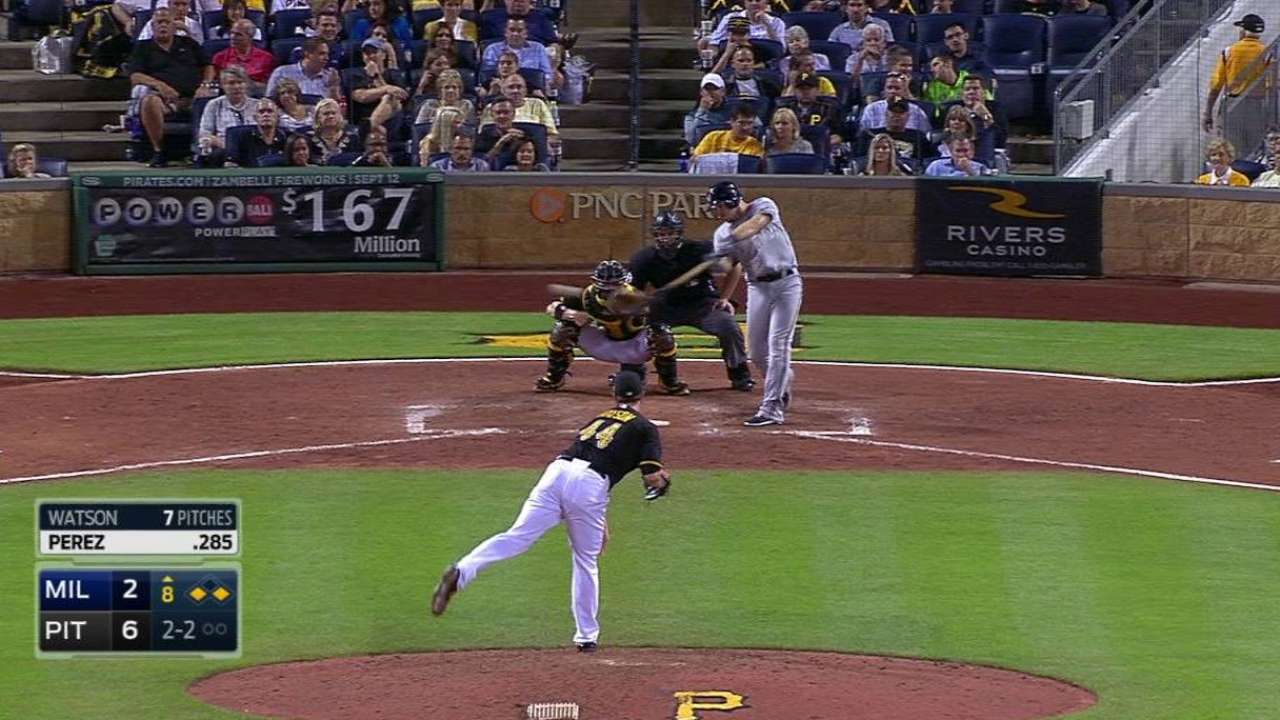 PITTSBURGH -- The Brewers didn't have many silver linings to point to after Friday's 6-3 loss to the Pirates at PNC Park, a defeat that snapped their string of seven straight wins over the Bucs.
But even if it didn't work out, manager Craig Counsell could at least appreciate the way his lineup battled back in the eighth inning, allowing him to send Ryan Braun to the plate as a pinch-hitter representing the go-ahead run.
For a moment, it appeared the Brewers might have been trying to replicate the formula that led them to a 13-inning win over the Pirates on Thursday: get on top early, rally back late. But they couldn't pull it off Friday, not after a promising start from Jimmy Nelson slipped into a frustrating finish.
"I loved that eighth inning, how we put something together," Counsell said. "We got Braunie up there with the bases loaded. That was our shot."
They got that shot because Martin Maldonado and Domingo Santana singled off Pirates reliever Arquimedes Caminero to start the eighth, then Hernan Perez singled in a run off setup man Tony Watson. Watson settled in to strike out Elian Herrera and Adam Lind, then walked Khris Davis to load the bases.
Up came Braun, who had a scheduled day off amid a long road trip, to pinch-hit. But he grounded out to third base, ending the inning.
"We got our big guy up there," Counsell said. "It just didn't work out."
Nor did Nelson's promising start against the Pirates, whom he had dominated all season.
Nelson entered the night 4-1 with a 1.72 ERA in five starts against Pittsburgh this year, and he began his sixth start against the Bucs with three hitless innings. His sinker was diving and the Pirates were beating the ball into the ground.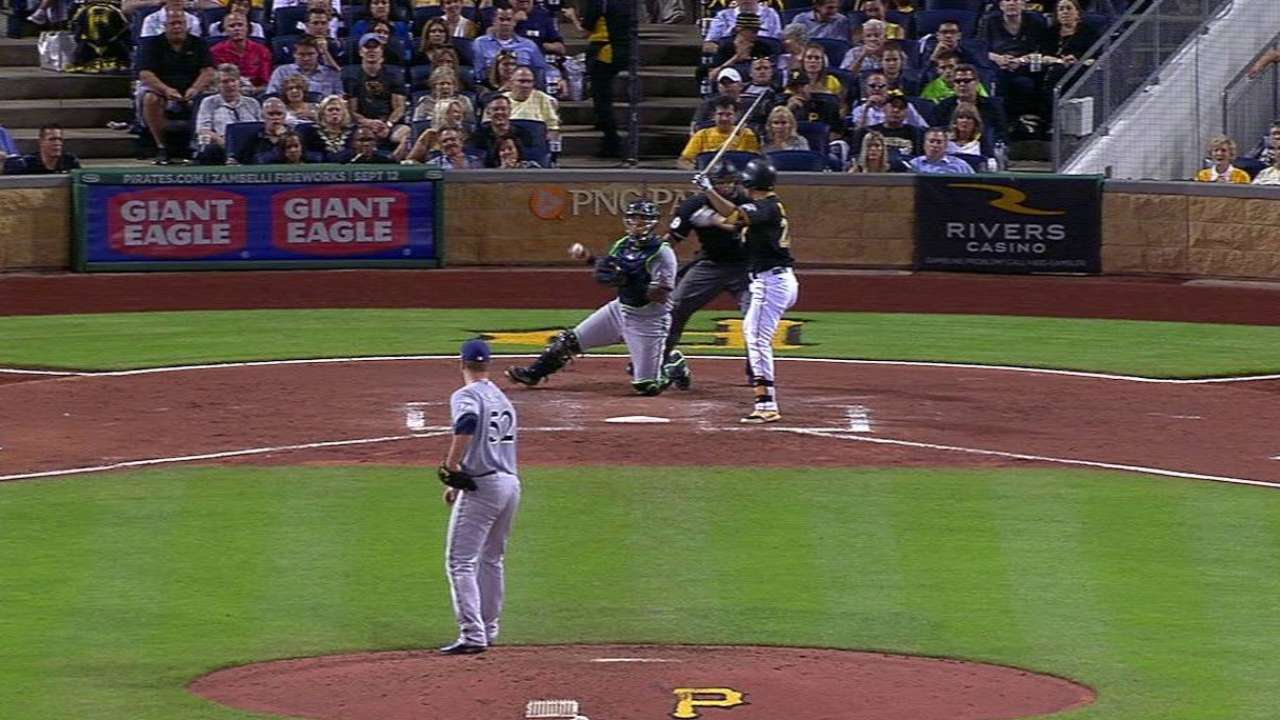 But Nelson gave up three singles and two walks in the fourth, giving up the 2-0 lead the Brewers established in the first.
"I thought his sinker was really good," Counsell said. "He lost command. He was really good with it inside to their right-handed hitters, and he lost the feel for that a little bit. ... That's the pitch that's made him good against them. The two walks that inning hurt him."
Nelson briefly recovered in the fifth then allowed the first two batters he faced in the sixth to reach safely, bringing an end to his night. He made it clear afterward that he was not happy with his command from the start, an issue that he says has been bothering him "for a few weeks now."
"My [bullpen sessions] between starts are great. Delivery's great between starts," Nelson said. "All the work I put in is great. Just got to transfer it to the field."
Adam Berry is a reporter for MLB.com. Follow him on Twitter at @adamdberry. This story was not subject to the approval of Major League Baseball or its clubs.