Bourn makes highlight-reel grab at wall
Center fielder robs Conforto of extra bases right before Castro contributes his own gem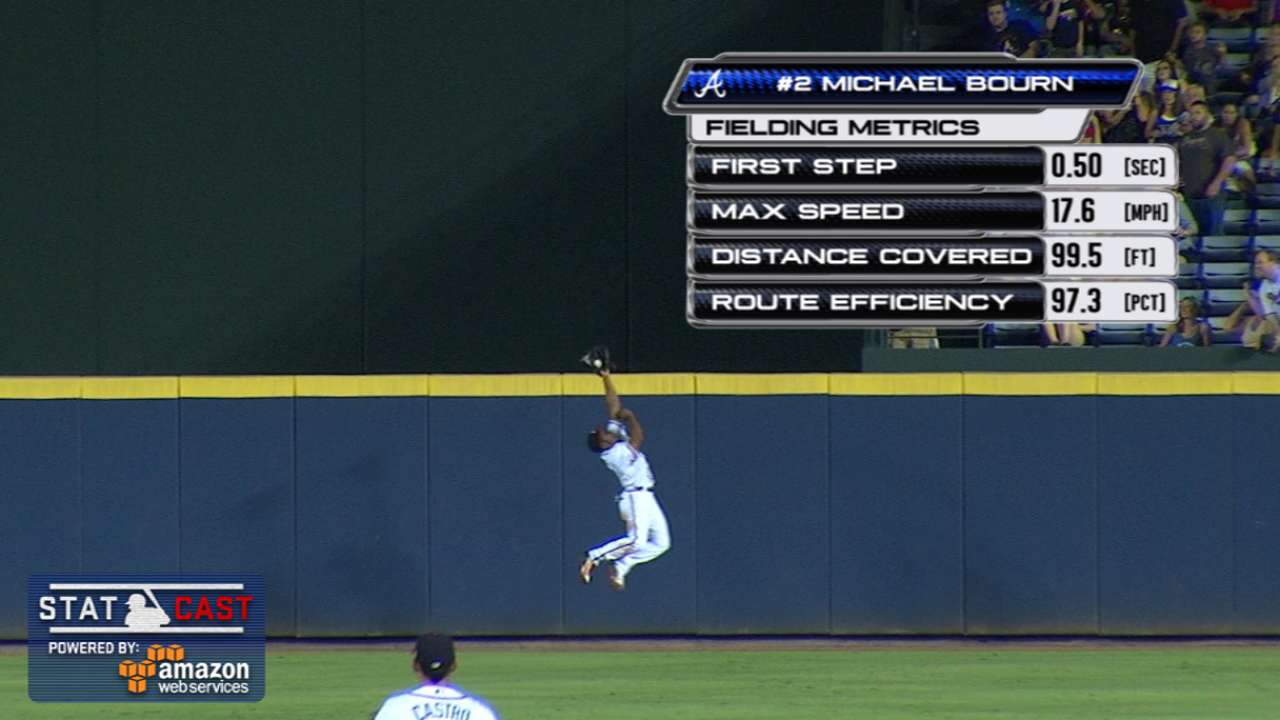 ATLANTA -- Since rejoining the Braves last month, Michael Bourn has routinely proven that he still has the capability to wow fans -- like he did during the sixth inning of Friday night's 5-1 loss to the Mets at Turner Field.
Bourn displayed both speed and grace as he raced toward Michael Conforto's long drive and made a leaping grab before crashing into the center-field wall. Although some replay angles made it appear the ball might have hit off the top of the outfield wall, the catch rivaled many homer-saving catches.
"His legs are still good, and he's about as fundamentally sound of a center fielder as you want to see in the Major Leagues," Braves manager Fredi Gonzalez said. "He takes great routes and has great instincts. He sells out on balls against the wall. We've been very happy having him play left field and center field for us."
After watching Bourn rob Conforto of an extra-base hit, the home crowd roared in approval, and Braves starting pitcher Matt Wisler showed his appreciation by clapping with his hands over his head.
Moments later, Braves second baseman Daniel Castro attempted to top Bourn's defensive gem. Castro dove to his right behind the second-base bag to snare Ruben Tejada's sharp grounder and then quickly fired to first base to record the out.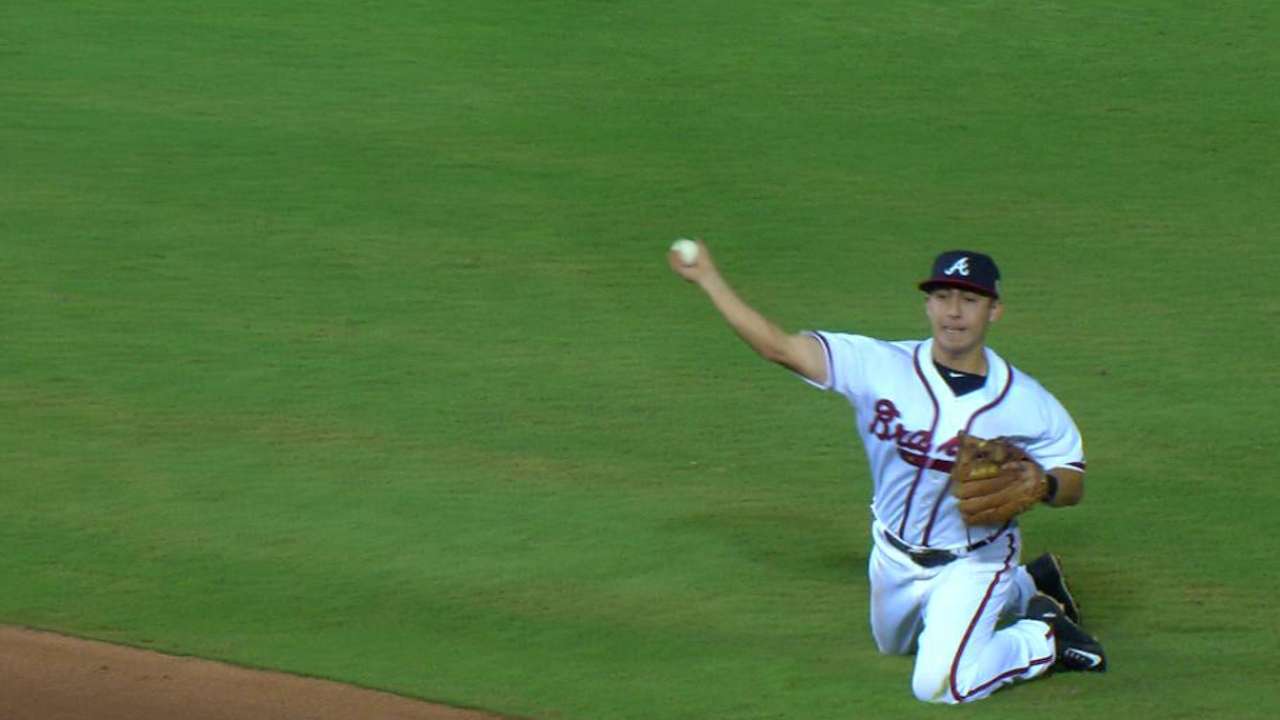 "Unbelievable," Wisler said of the sequence. "Bourn and Castro made great plays. I had great defense behind me tonight. That's one thing the guys always tell me, 'Let them put it in play because we've got good guys behind us.' I did that tonight."
Bourn was acquired from the Indians on Aug. 4. The 32-year-old outfielder previously played in Atlanta during the 2011 and '12 seasons.
Mark Bowman is a reporter for MLB.com. This story was not subject to the approval of Major League Baseball or its clubs.