Sept. 11 attacks close to home for Jones
Mariners outfielder was seventh grader in Brooklyn; McClendon reflects on anniversary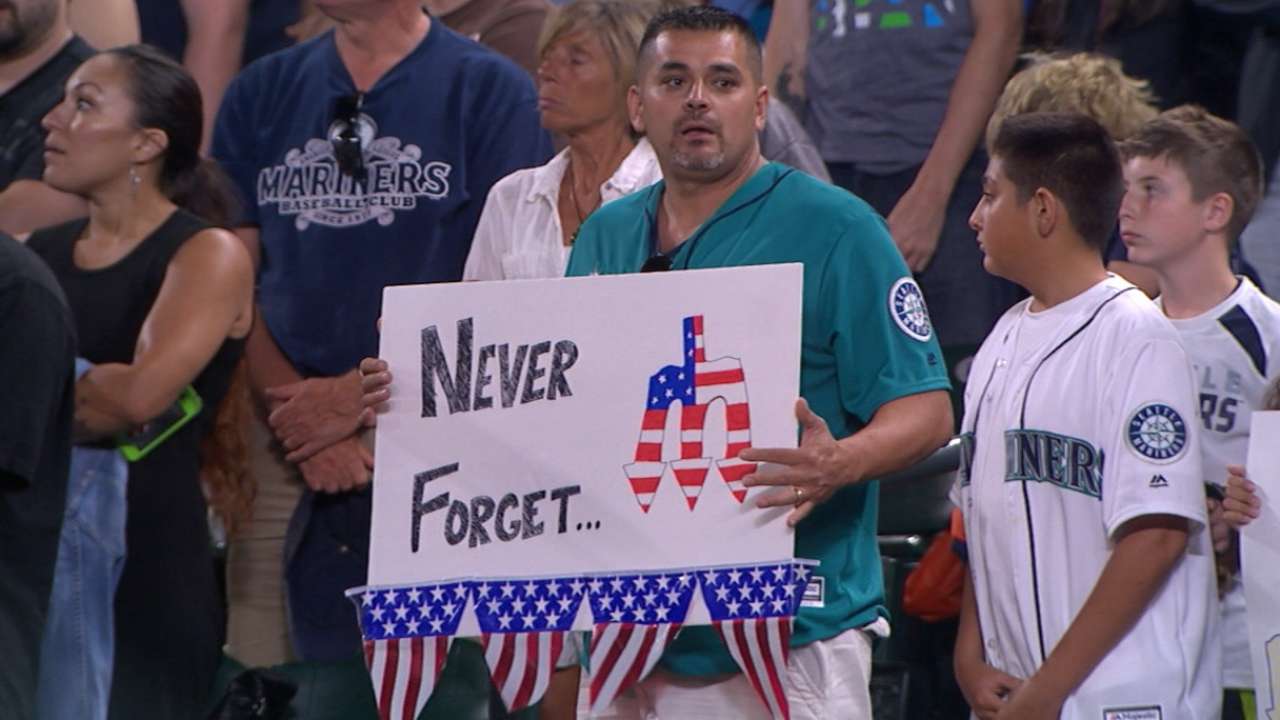 SEATTLE -- For Mariners outfielder James Jones, the memory of Sept. 11, 2001, hits close to home as he was a seventh grader in middle school in Brooklyn when the planes hit the World Trade Center in Manhattan in 2001.
"My teacher left the room and came back in crying and we didn't know what was going on," Jones said Friday, reflecting on the day that shook all Americans. "Slowly but surely, everybody's parents started coming to pick up their kids and I wasn't too sure what had happened til we saw the news. It's weird it's been 14 years. It was a sad day."
One of Jones' cousins was in one of the lower floors of one of the Towers and got out uninjured. But like everyone that day, he remains touched by the indelible memories.
"You could see the smoke from our school, those buildings were so tall," said Jones, a 26-year-old who started in center field Friday night for Seattle as a September callup. "It was a really sad day. I'll never forget that. I do reflect on it. I was just thinking about it today and it felt like everybody drew together. Everybody in school and sports. It's sad that it took that for everyone to come together like that, but it was good to see that there was unity."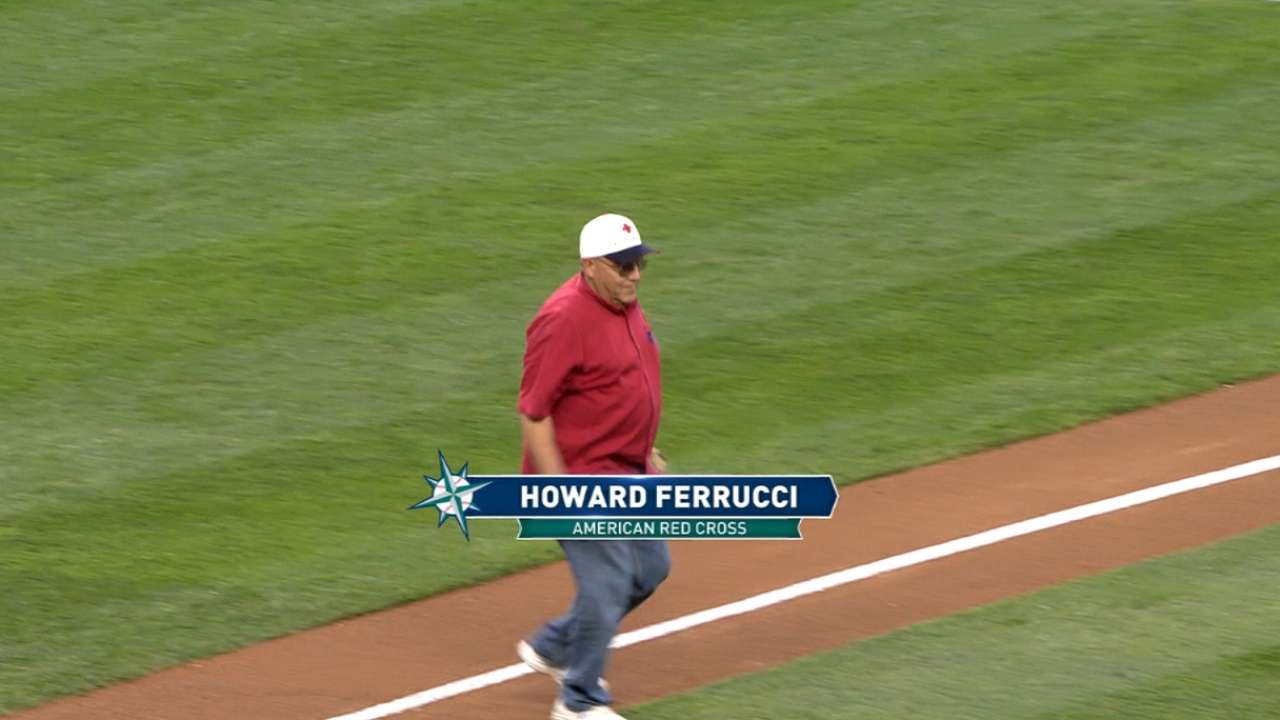 Mariners manager Lloyd McClendon was in his first season as manager of the Pirates in 2001 and was in Pittsburgh on Sept. 11, just 60 miles from where United Airlines Flight 93 went down in a field and killed all 44 people on board, including four hijackers who were prevented from reaching their target.
"It was a very eerie day," McClendon recalled. "I can remember getting a phone call saying we're not coming to the ballpark and all air traffic had been suspended. The weird part of the whole thing is I was looking off my balcony and I could see a plane flying over. As it turned out, it was the last plane that went down right around Pittsburgh.
"Obviously it affected everybody in different ways and I don't dare say it affected us more than anybody else," McClendon said. "But it was just a tough situation."
The flag at Safeco Field flew at half-mast and the Mariners held a moment of silence before Friday night's game against the Rockies in a ceremony paying tribute to the first responders who served in the aftermath of the attacks.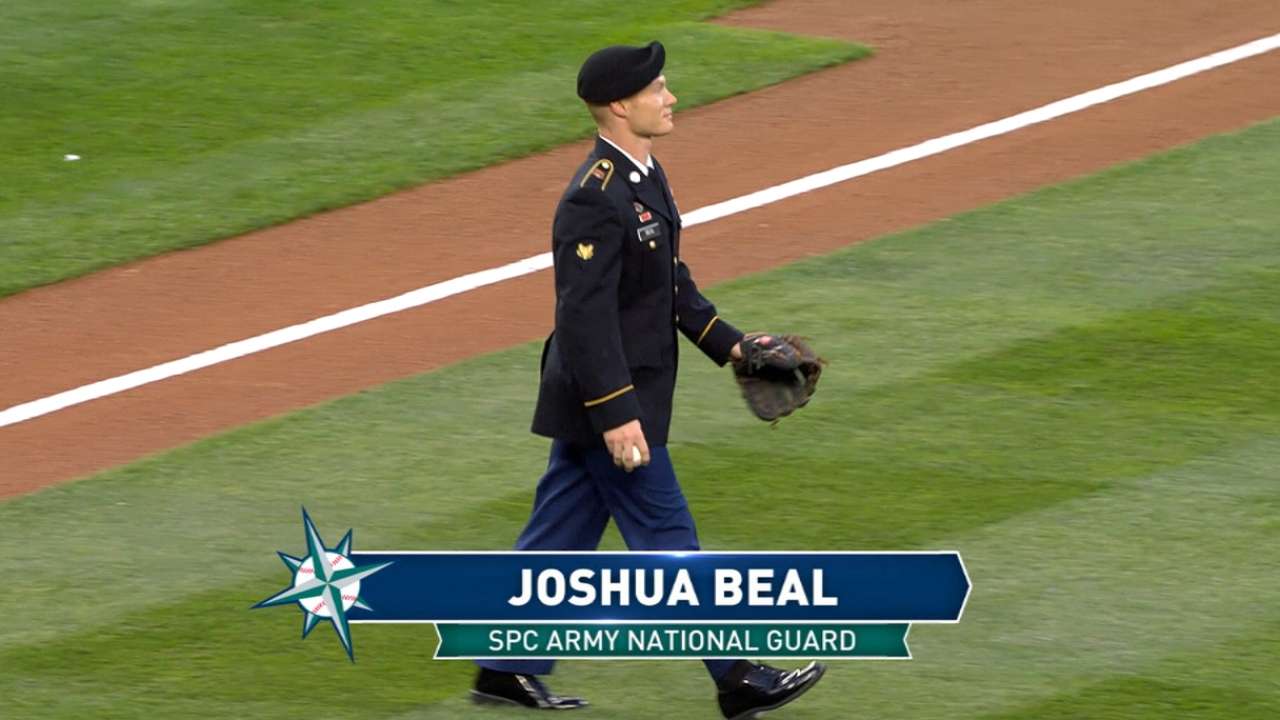 Friday's ceremonial first pitch was thrown by Howard Ferrucci, a longtime volunteer for the American Red Cross who planned and managed logistics for feeding the thousands of responders at the Twin Towers and other locations in New York and New Jersey. Capt. Keith Taylor of the Marysville Fire Department sang the national anthem and God Bless America during the seventh inning stretch, while flags were presented by the I Corps Command Honor Guard from Joint Base Lewis-McChord.
"I don't think we should ever forget what happened on that day," McClendon said. "So many people lost their lives and so many people gave their lives in an effort to save lives. We should never forget that day."
Greg Johns is a reporter for MLB.com. Follow him on Twitter @GregJohnsMLB, read his Mariners Musings blog, and listen to his podcast. This story was not subject to the approval of Major League Baseball or its clubs.