Rangers put on outfield acrobatics show vs. A's
ARLINGTON -- The Rangers' defense did all it could to help Colby Lewis as he tried to make history en route to Friday's 4-0 win, keeping his bid for a perfect game alive with three catches that could easily have been Oakland hits.
"Fun defensive plays out there for Colby," manager Jeff Banister said. "You can tell how these guys want to play for each other and what they're willing to do and [how] they're willing to lay out on the line for each other."
In the fourth inning, Mark Canha hit a fly ball to the deepest part of Globe Life Park, near the 407-foot sign on the wall in right-center. Both center fielder Delino DeShields and right fielder Shin-Soo Choo gave chase, with Choo running a long way to make the play before the two grazed each other and narrowly avoided a harder collision on the warning track.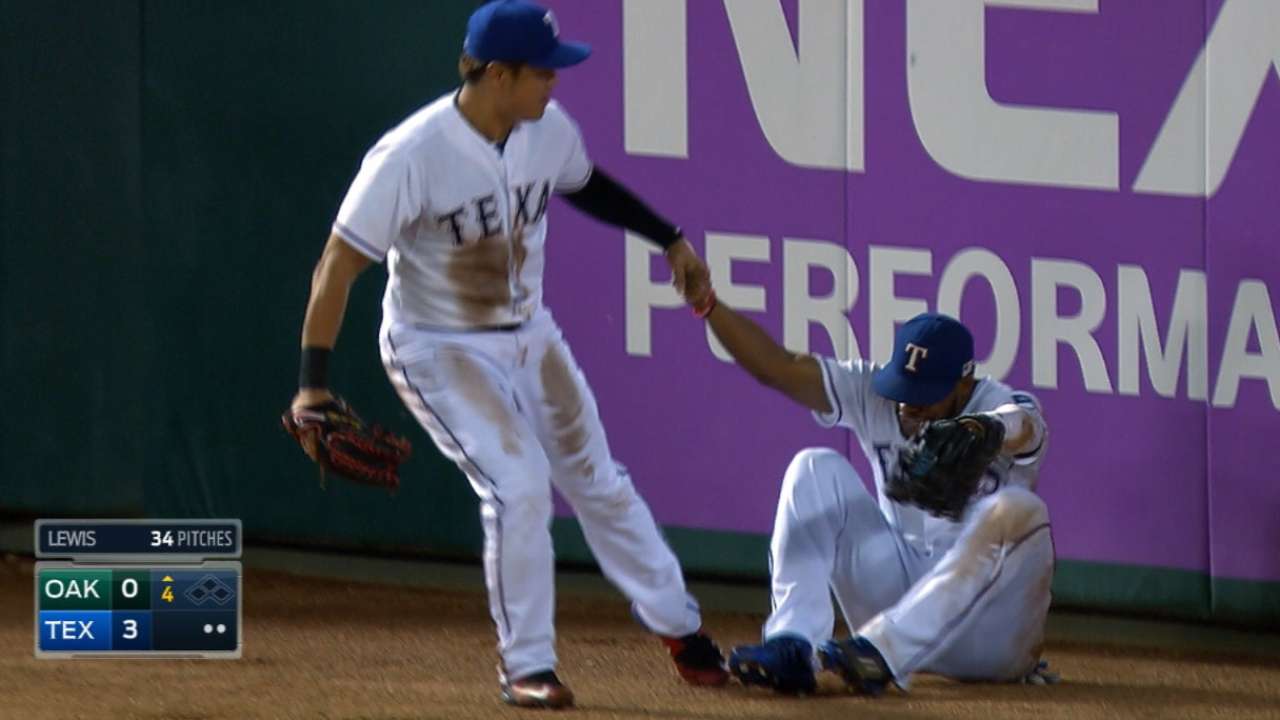 One batter later, DeShields made an even more spectacular play. Josh Reddick lifted a soft fly ball to shallow center, and DeShields ran almost straight in toward second base before diving forward and snagging the ball just before it would have hit the ground.
"That's when everybody started to get pumped a little bit, they saw that there were no hits on the board," Lewis said.
In the sixth inning, the Rangers robbed the A's of a would-be first hit yet again. Rougned Odor was playing deep in a shift at second base when Max Muncy hit a sinking liner to right, but Odor sprinted back, leaped and pulled the ball out of the air.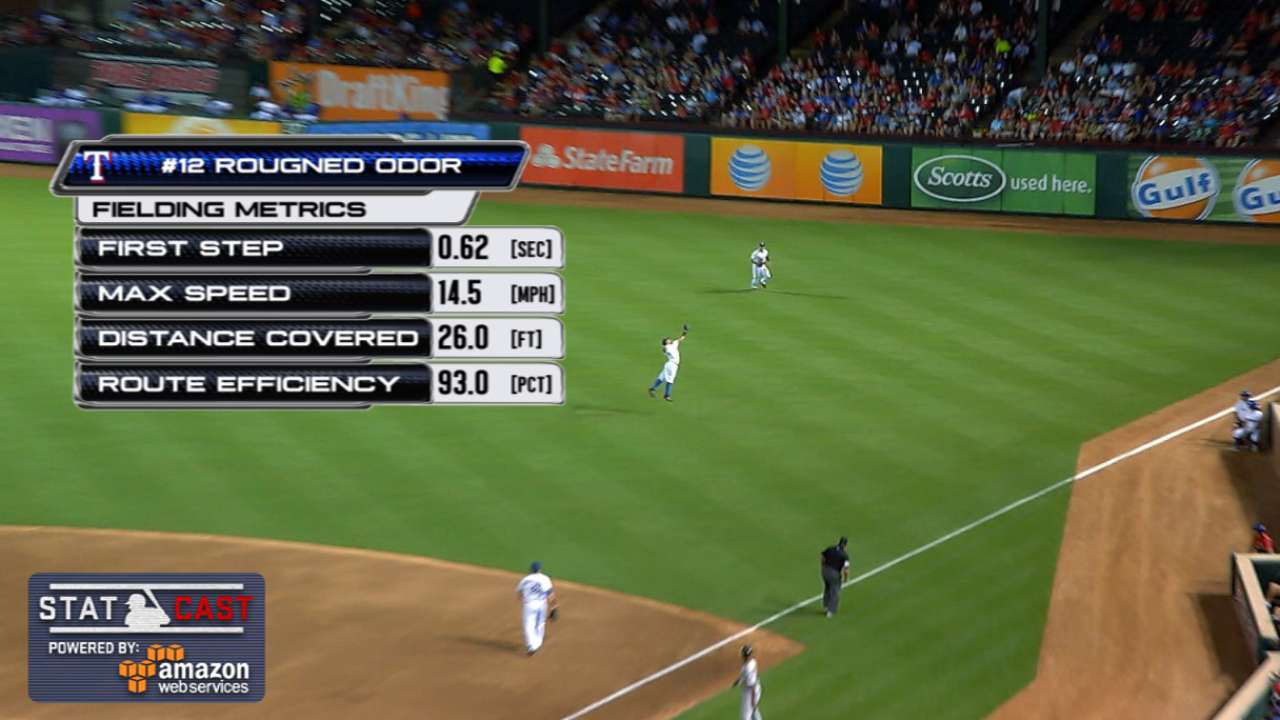 "I thought that was a for sure hit," Lewis said. "Then he jumped and I didn't know if he had it or not, and he came up with it."
Odor was in a perfect spot to make the play, though it still required perfect execution.
"Great job by our coaching staff putting some defenders in some really good spots tonight," Banister said.
Unfortunately for Lewis, no Rangers defender was anywhere near Danny Valencia's double past third base in the next inning, which ended Lewis' quest for a perfect game.
Dave Sessions is a contributor to MLB.com. This story was not subject to the approval of Major League Baseball or its clubs.