Key things to watch for in today's games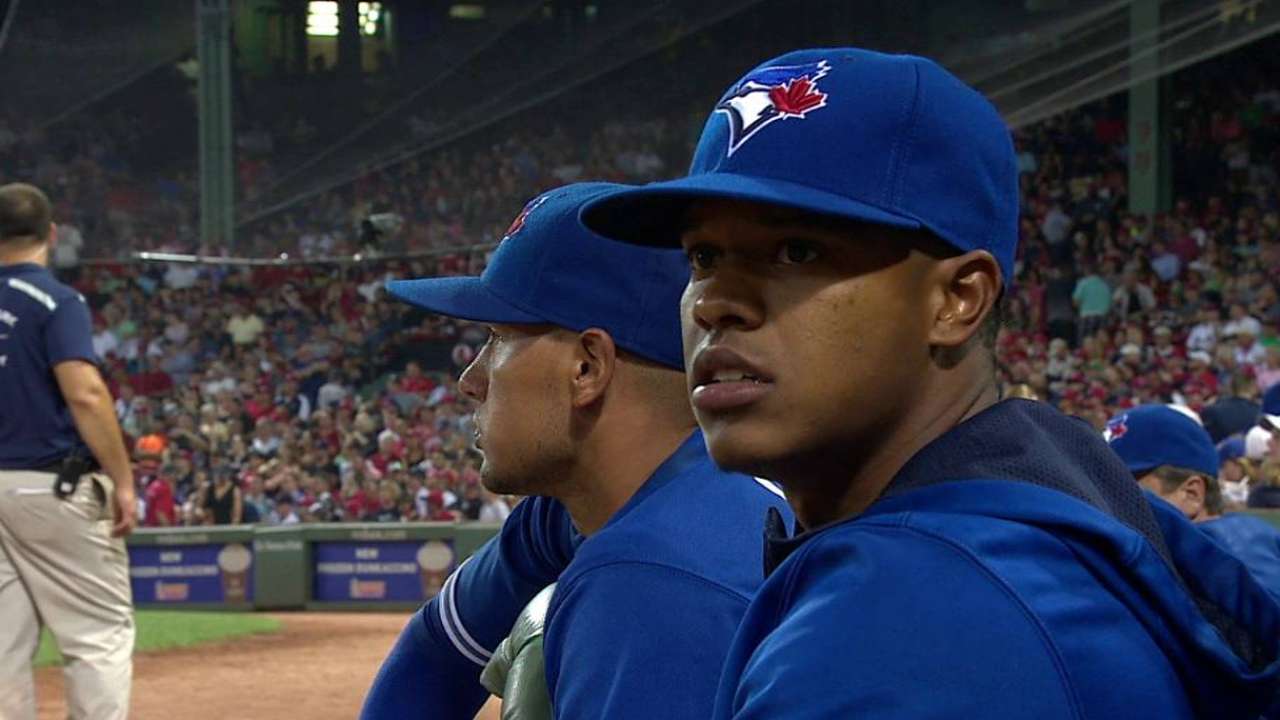 There is something especially special about baseball on Saturdays in September, when the temperature begins to drop slightly, the leaves begin to change and fans can dedicate their entire day to a full slate of critical ballgames.
There is plenty to keep an eye out for on Saturday. Here are some games to watch:
Battle for the American League East: TOR @ NYY, 1:05 p.m. ET
As if this pivotal series weren't carrying enough intrigue, the Yankees and Blue Jays will meet twice in one day on Saturday for a single-admission doubleheader that will surely help determine the outcome of the contentious AL East. In the only two Yankees-Jays doubleheaders since 1990, New York completed sweeps of Toronto in the Bronx on both Sept. 19, 2012, and Aug. 20, 2013. For added excitement, Marcus Stroman, who tore his ACL during Spring Training, will rejoin the Blue Jays' rotation and take the mound in the second game.
The return of Fernandez: WAS @ MIA, 7:10 p.m. ET
Saturday's Nationals-Marlins tilt will be making their return to the rotation after some time away -- it'll be Jose Fernandez's first appearance since Aug. 7 (right biceps strain). He'll be up against Tanner Roark, making his second start since June 28, as Joe Ross was moved to the bullpen in an innings-limiting effort. Roark has made 28 appearances from the 'pen this year, and seven out of the rotation. He's 3-1 with a 5.21 ERA in his starts.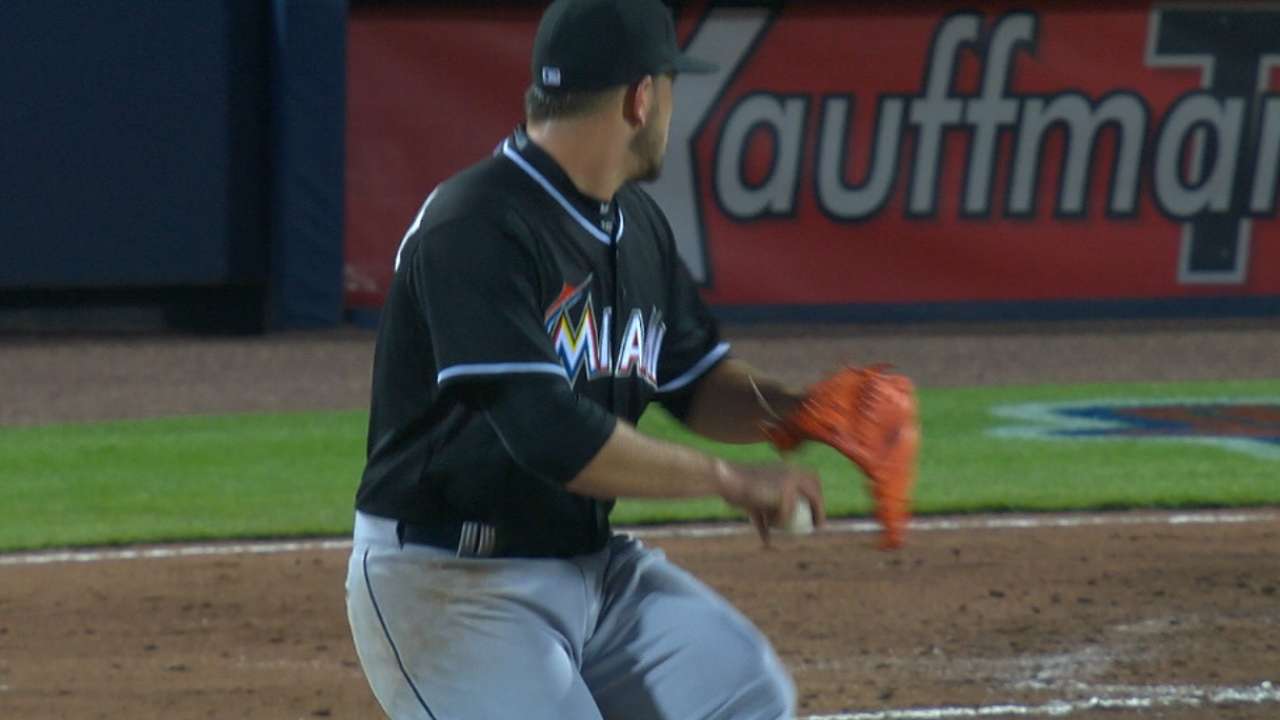 Syndergaard struggling: NYM @ ATL, 7:10 p.m. ET
Mets phenom Noah Syndergaard has seen his ERA skyrocket from 2.66 to 3.31 over his last five starts, but the Mets will surely need top-notch stuff from the right-hander down the stretch. A silver lining: He's still been throwing in the upper-90s and striking out more than a batter per inning. Williams Perez starts for the Braves, after throwing seven strong innings against the Phillies his last time out.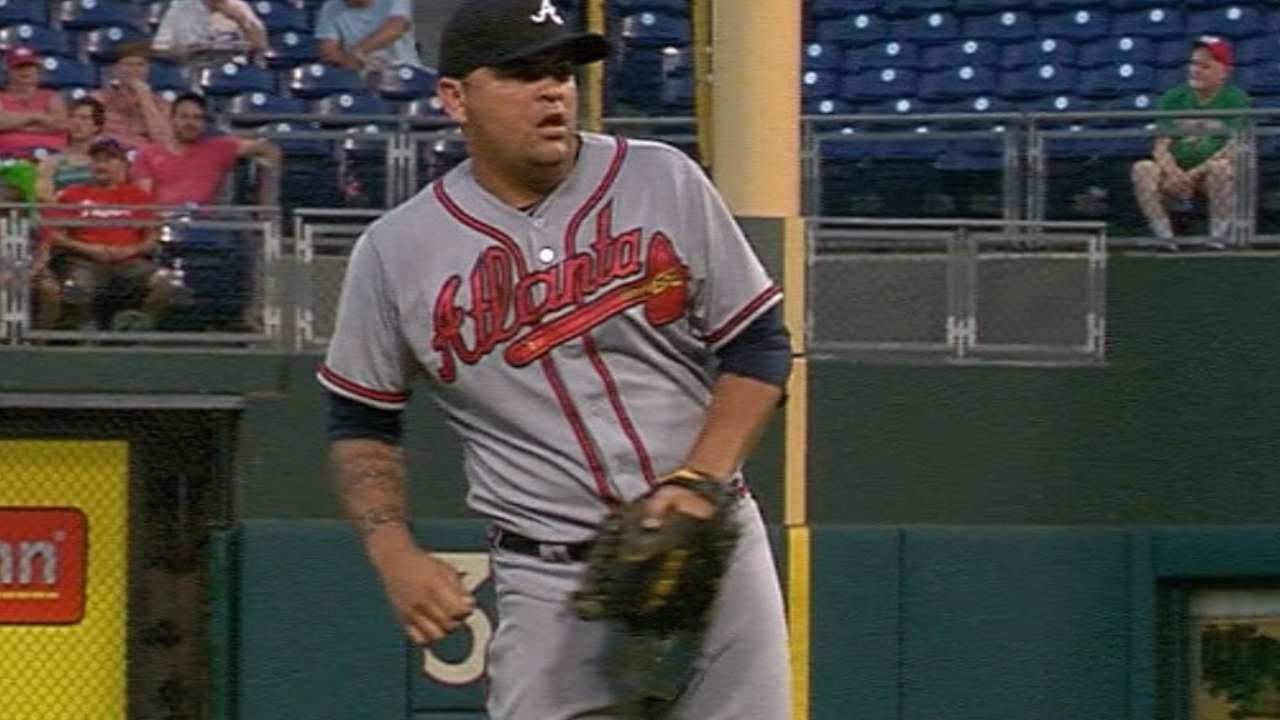 Watch out for the Tribe: DET @ CLE, 7:10 p.m. ET
Don't look now, but the Indians are making a push for the last AL Wild Card spot. Cleveland has played great ball of late, winning 10 of its last 11 at home and taking the first of this four-game series against Detroit. Saturday's game against Justin Verlander (who would have started Friday, but didn't due to rain) and the Tigers gives the Tribe one more opportunity to hit .500 -- they're 69-70 -- and take another step closer to the playoffs. Indians starter Cody Anderson is looking to earn his 4th win and move a game above .500 on the season himself.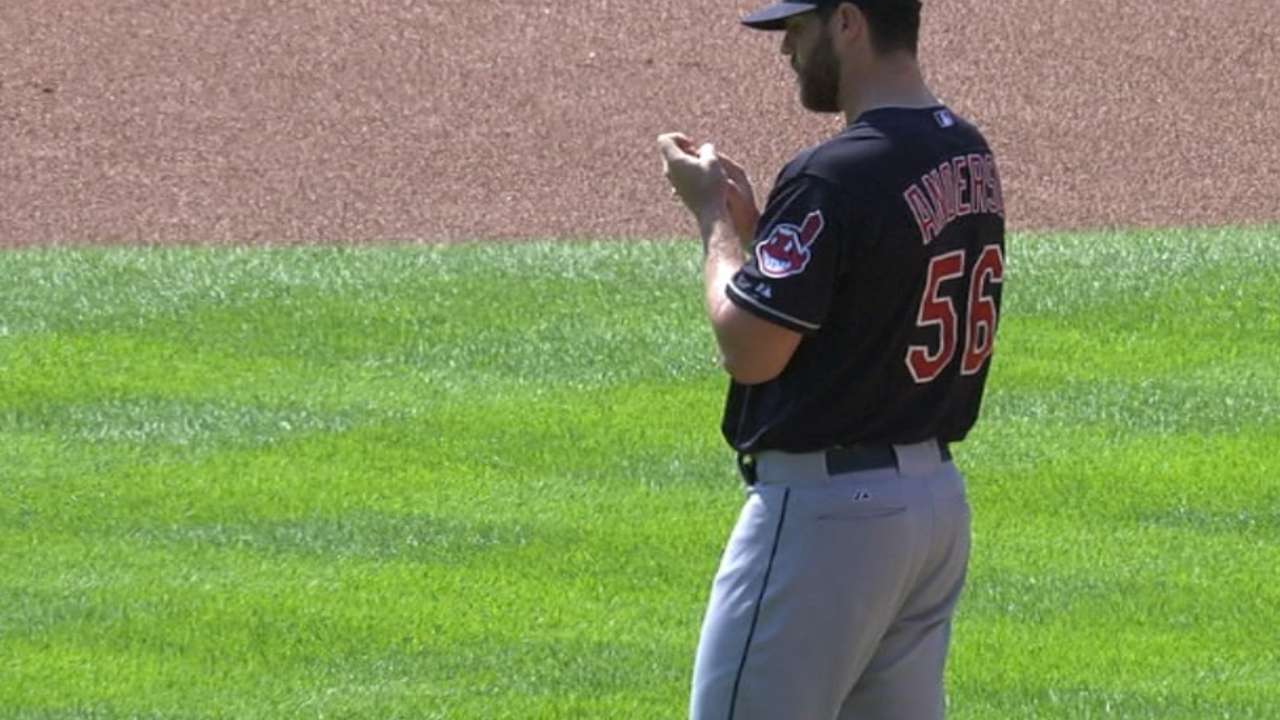 Joey Nowak is a reporter for MLB.com. Follow him on Twitter at @joeynowak. This story was not subject to the approval of Major League Baseball or its clubs.