Rule 5 selectee Winkler throws live BP
After recovering from Tommy John surgery, righty shows off sidearm delivery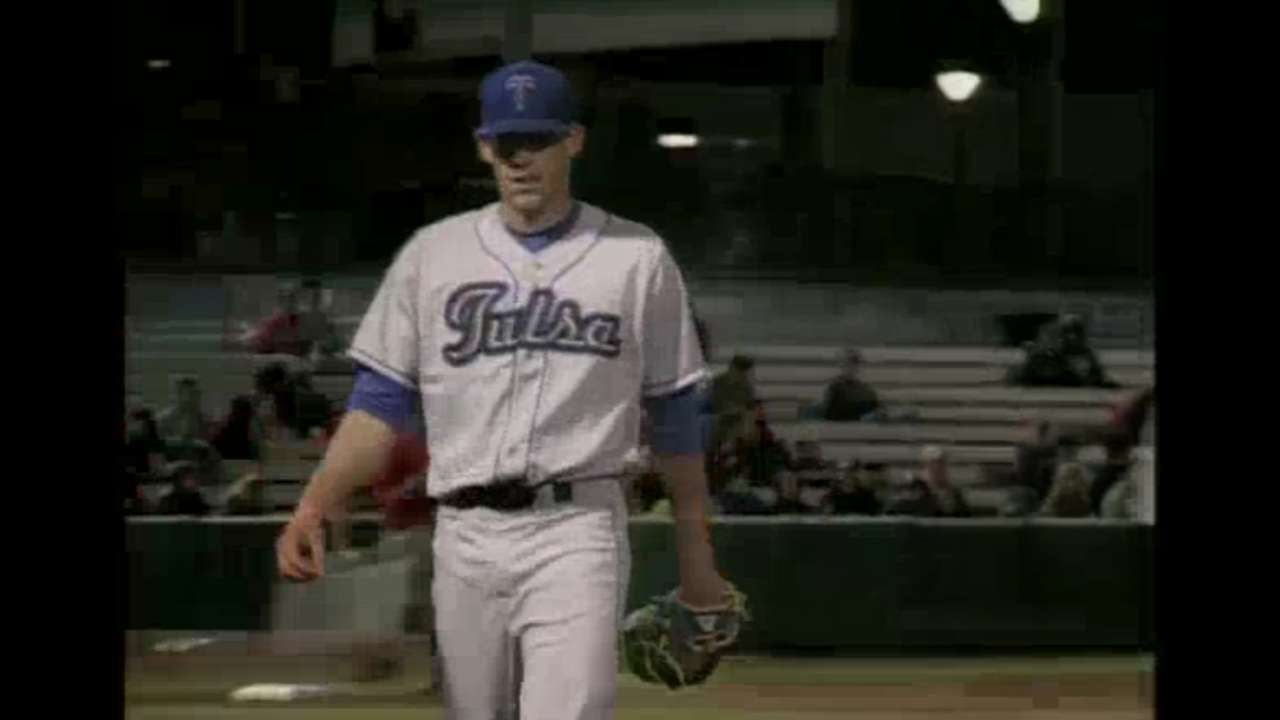 ATLANTA -- Before watching Daniel Winkler throw live batting practice at Turner Field on Friday afternoon, Braves manager Fredi Gonzalez and pitching coach Roger McDowell did not know much more about the young right-hander, other than the fact that he had spent this summer recovering from Tommy John surgery.
But because Winkler was selected from the Rockies during the 2014 Rule 5 Draft, he will likely begin the 2016 season as a member of Atlanta's bullpen. The 25-year-old reliever features an unorthodox sidearm delivery.
"He's still not 100 percent," Gonzalez said. "I think we'll see better stuff from him. But you can see where there's some funkiness there. I think right-handed hitters will have a tough time seeing the ball."
Winkler will likely spend at least one more week throwing live batting practices and completing side sessions before being cleared to make his Major League debut. The Braves brought him to Atlanta this week because they do not currently have many players for him to pitch to at their Spring Training complex in Lake Buena Vista, Fla.
But by activating Winkler on Monday, the Braves also gained some insurance in the event that they deem he is not Major League-ready during the early portion of next season.
Now that Winkler has been activated, the Braves must keep him on their active roster for 90 days or offer him back to the Rockies. This requirement will include the 24 days of service time that will be compiled this season. So Atlanta could option the reliever to the Minor League level with no penalty after he is on the roster for the first 66 days of the 2016 season.
NOTES
• Cameron Maybin was available to serve as a pinch-runner on Friday night, and the Braves are hoping he rejoins their lineup by the time they play Tuesday's series opener against the Blue Jays. Maybin has been sidelined over the past week because of an infection that developed after he scratched his left cornea. He is still dealing with some blurred vision while attempting to bat.
• Left-handed reliever Ross Detwiler will be sidelined for a few days because of a strained left hamstring he suffered in Thursday's loss to the Mets.
Mark Bowman is a reporter for MLB.com. This story was not subject to the approval of Major League Baseball or its clubs.