Lucroy gets extra rest due to concussion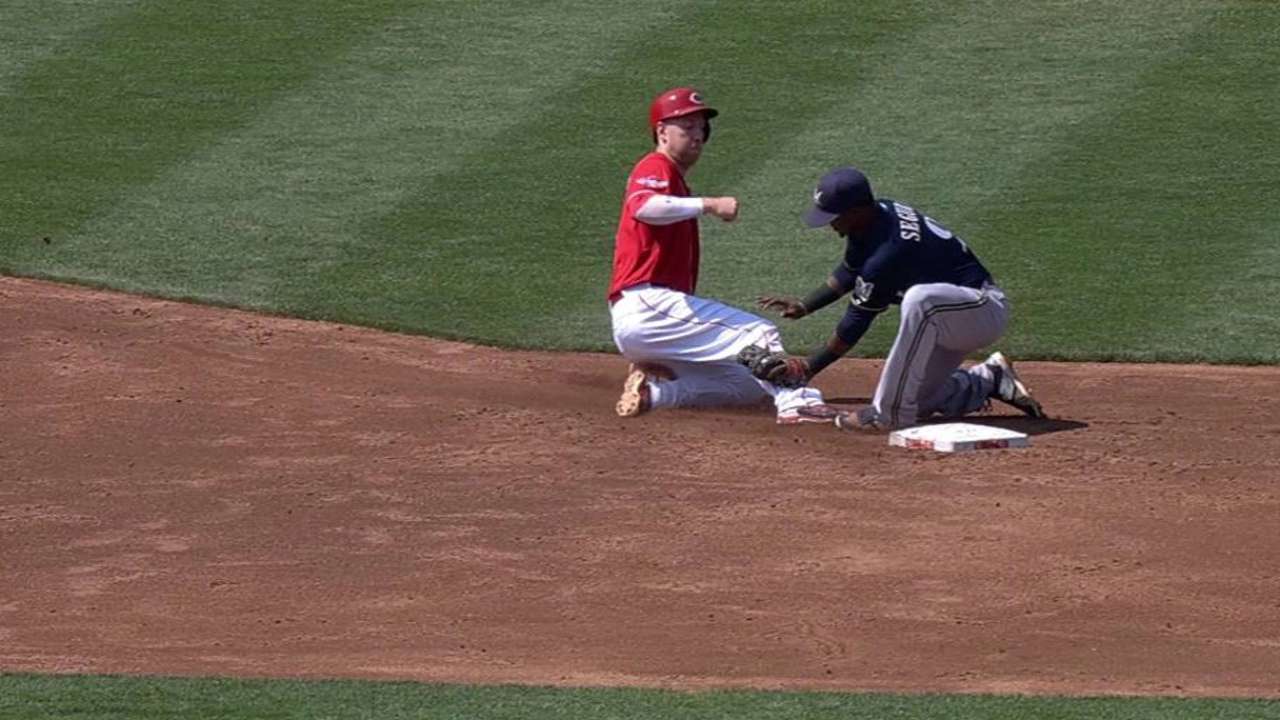 PITTSBURGH -- Brewers catcher Jonathan Lucroy was out of the starting lineup for the third straight day Friday at PNC Park. Manager Craig Counsell said not to expect him in Saturday's lineup, either, as he's still dealing with the symptoms of a concussion.
A foul tip struck Lucroy on the left side of his jaw Tuesday night against the Marlins. He passed cognitive tests after the game, but he said Thursday he still felt "pretty foggy."
Counsell reported Friday that little had changed in Lucroy's status, which means the catcher could be out more than the "couple of days" Counsell estimated on Wednesday.
"I know his symptoms are not changing. We're in the same place," Counsell said. "We're just going to go slow with this. It's probably going to take a little more time than we initially thought."
Pittsburgh is home to the nationally recognized UPMC Sports Medicine Concussion Program, which has treated a number of professional athletes dealing with concussions. Counsell said the Brewers had not sent Lucroy there "as of yet."
"There's not much change. It's a situation where we're going to be patient," Counsell said. "We're going on his symptoms. We're going to take this slow, and we'll be cautious with it, for sure."
In the meantime, Martin Maldonado made his second straight start behind the plate Friday night against the Pirates. Milwaukee's backup catcher made the most of his scheduled start in Thursday's 6-4 win over Pittsburgh, catching Josh Harrison stealing twice and picking off Francisco Cervelli at second base.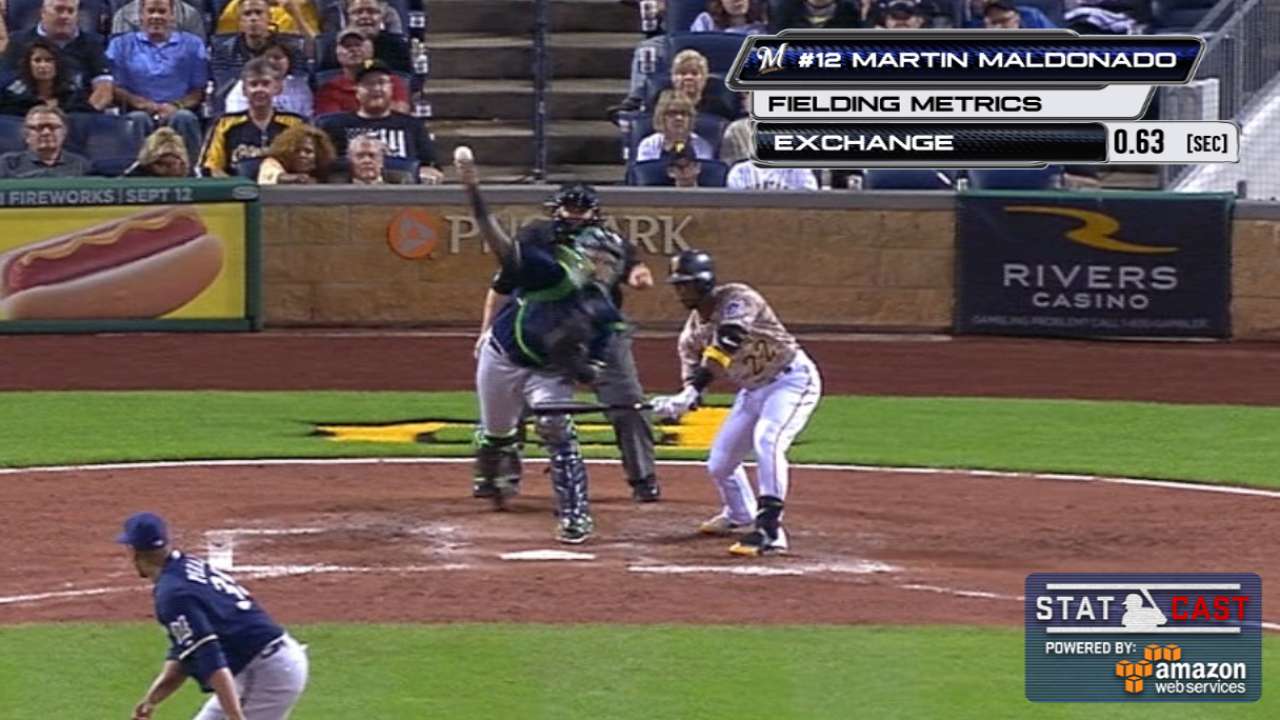 Around the horn
• Outfielders Ryan Braun and Domingo Santana and shortstop Jean Segura were also out of the Brewers' lineup Friday night. Nearing the end of a 10-day, three-city road trip, Counsell selected this as an ideal off-day for some of his everyday players.
"We kind of pointed to this one a while ago," Counsell said. "This was going to be the day for a bunch of guys."
• Double-A Biloxi beat Pensacola, 4-2, to open a best-of-five Southern League semifinal series Thursday night.
Brett Phillips, the Brewers' No. 2 prospect, doubled twice and drove in a run, shortstop Orlando Arcia went 2-for-4 with a triple and two RBIs, and right-hander Yhonathan Barrios -- acquired from the Pirates in the Aramis Ramirez trade -- picked up the save.
Adam Berry is a reporter for MLB.com. Follow him on Twitter at @adamdberry. This story was not subject to the approval of Major League Baseball or its clubs.