Moose doesn't celebrate on his 9/11 birthday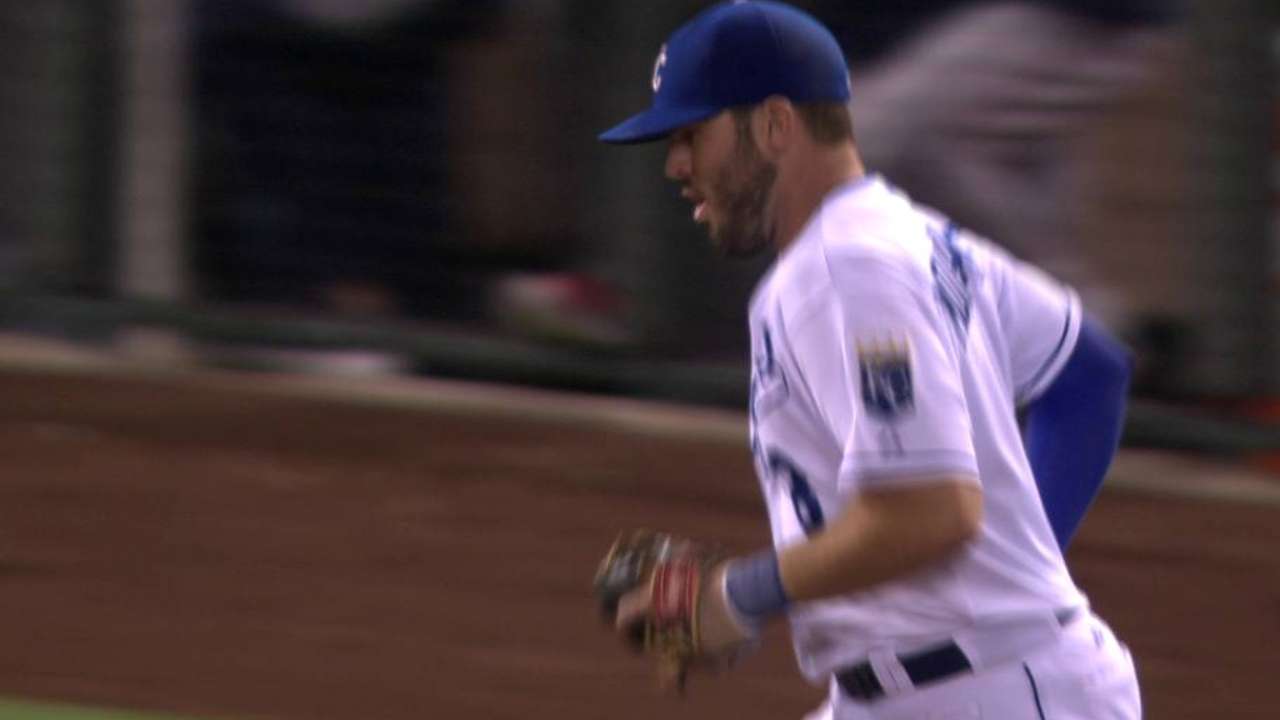 BALTIMORE -- Royals third baseman Mike Moustakas' birthdays come and go, and ever since he was 13 years old, he has refused to acknowledge them.
And so it goes for many of those Americans born on Sept. 11.
"For me, I don't like celebrating my birthday anyway," said Moustakas, who turned 27 on Friday. "Obviously, 9/11 is a pretty tragic day in American history. I won't do it."
Moustakas was 13 years old when he walked into his parents' living room and saw on television the horror of the Twin Towers in flames and crumbling to the ground.
Since that day, Moustakas views his birthday as nothing more than a solemn remembrance of the thousands who lost their lives that day.
"My wife [Stephanie] will try to celebrate my birthday for me," Moustakas said. "We'll have a quiet dinner the night before sometimes.
"About three offseasons ago my wife got a bunch of our friends over to watch Sunday football. That was considered my birthday party. That's about the only time I remember any kind of birthday celebration. It's fine with me."
The tragedy of that day in 2001 made Moustakas even more appreciative of the men and women in the armed forces who protect our freedom, not to mention the firefighters and policemen who risk their lives every day.
During each home game, when the Royals pay tribute to veterans or present servicemen and women, Moustakas makes a point to stop what he's doing on the field and clap in their honor.
"My two uncles were Marines," Moustakas said. "It's kind of how I was raised. People go out every day and protect and serve, and put their lives on the line for us -- anyone who does that gets so much respect from me.
"Any one of those people [honored at Kauffman Stadium] were out protecting our freedom. ... I mean, I can stop for 25 seconds and honor them. It's the best thing we do."
Nick Doscher, Moustakas' former roommate in Class A ball, was Moustakas' best man in his wedding and recently became a policeman with the New York Port Authority.
The two hooked up during a recent road trip through Boston to celebrate Doscher's new job.
"Now, those are the things I will celebrate," Moustakas said.
Jeffrey Flanagan is a reporter for MLB.com. Follow him on Twitter at @FlannyMLB. This story was not subject to the approval of Major League Baseball or its clubs.