Maddon will wait, 'match it up' for Sunday starter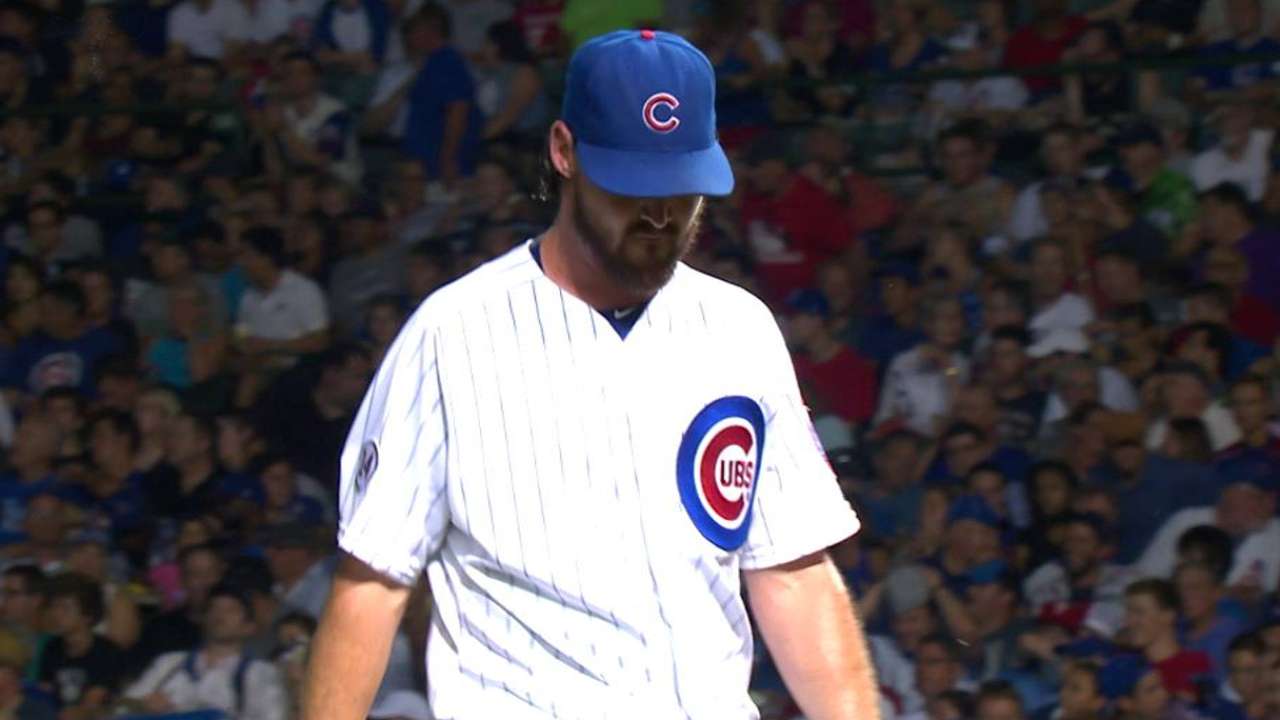 PHILADELPHIA -- Dan Haren will start Saturday for the Cubs against the Phillies, and Jason Hammel and Jon Lester will go on Tuesday in a doubleheader against the Pirates. But who starts Sunday in the series finale against the Phillies is to be determined.
Thursday's postponed game prompted the Cubs to tweak the rotation. Manager Joe Maddon is calling Sunday a "staff day" and said the candidates include Travis Wood, Clayton Richard, Trevor Cahill and No. 3 prospect Carl Edwards. Then it's all hands on deck.
"[The Phillies] have a lot of balance in their lineup, so it's not like you want to start a righty or lefty," Maddon said. "I want to see how we play it through and who's available Sunday and match it up."
Jake Arrieta, who was scheduled to go Thursday, started on Friday in the first game of a doubleheader against the Phillies. The forecast was bleak, and Maddon said he did consider starting a reliever if they felt the game might be interrupted.
The Cubs have yet to announce which game Lester and Hammel will start on Tuesday against the Pirates in the day-night doubleheader at PNC Park.
• Jorge Soler, who has been on the disabled list since Aug. 24 with a left oblique strain, joined Class A Advanced Myrtle Beach on Friday to play in their Carolina League Southern Division playoff game. The best-of-three series is tied at one win apiece. If Myrtle Beach wins, the next series will begin on Sunday, and Soler will stay with the team to continue his rehab.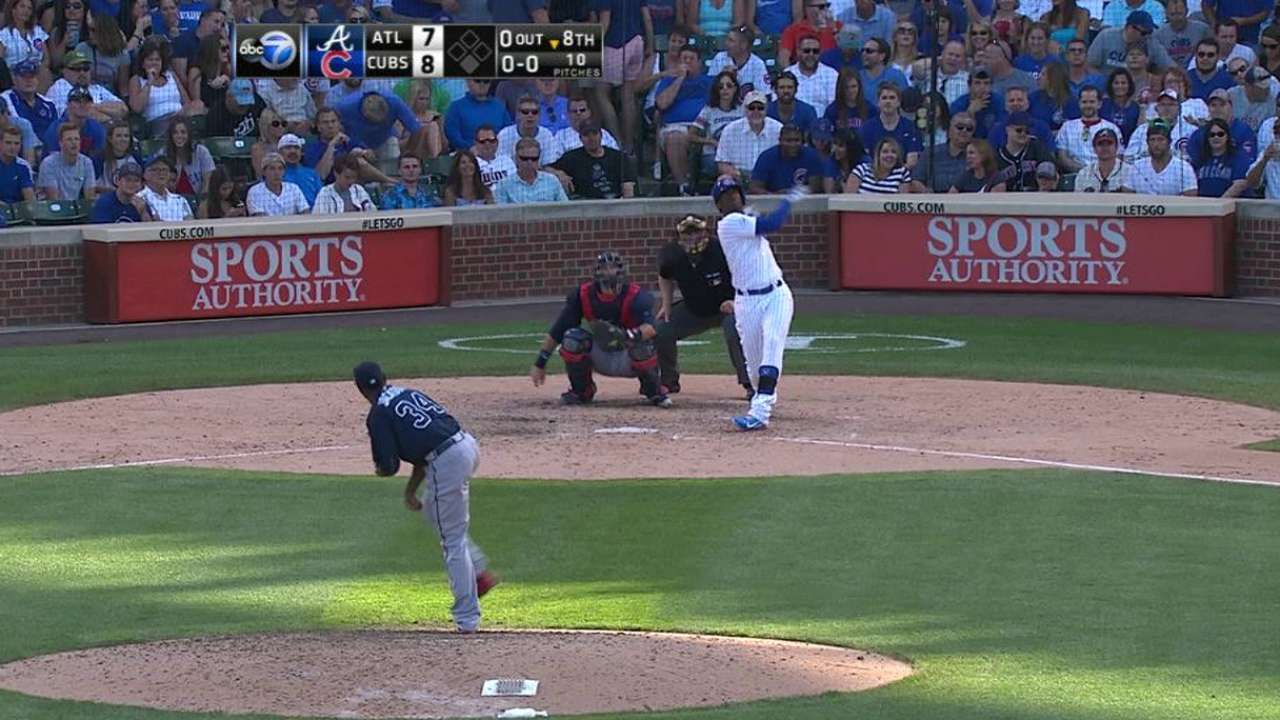 The Cubs' only other option was to have Soler go to the Cubs' complex in Mesa, Ariz., for instructional league, but that doesn't begin until Sept. 21.
• The Cubs have a hold on the second National League Wild Card spot, which means if the season ended today, they would play at Pittsburgh in the one-game playoff. Does home-field advantage matter in the postseason?
"I didn't see any," Maddon said of his playoff experience with the Rays. "The year we beat Cleveland in the Wild Card Game [in 2013], we had to win on Sunday in Toronto to get a playoff spot to get to the Wild Card Game.
"We clinched [in 2008] against the White Sox in Chicago," he said. "We beat the Red Sox at home [in 2008]. We had home-field advantage in other playoff situations and did not win. I think it's all about the starting pitcher on both sides in that particular game. ... I think you want it for your fans as much as anything, but to say it gives you an advantage or disadvantage, actually playing the game, I don't know that it does."
Carrie Muskat is a reporter for MLB.com. She writes a blog, Muskat Ramblings. You can follow her on Twitter @CarrieMuskat and listen to her podcast. This story was not subject to the approval of Major League Baseball or its clubs.