Ventura, Cueto swap spots in Royals' rotation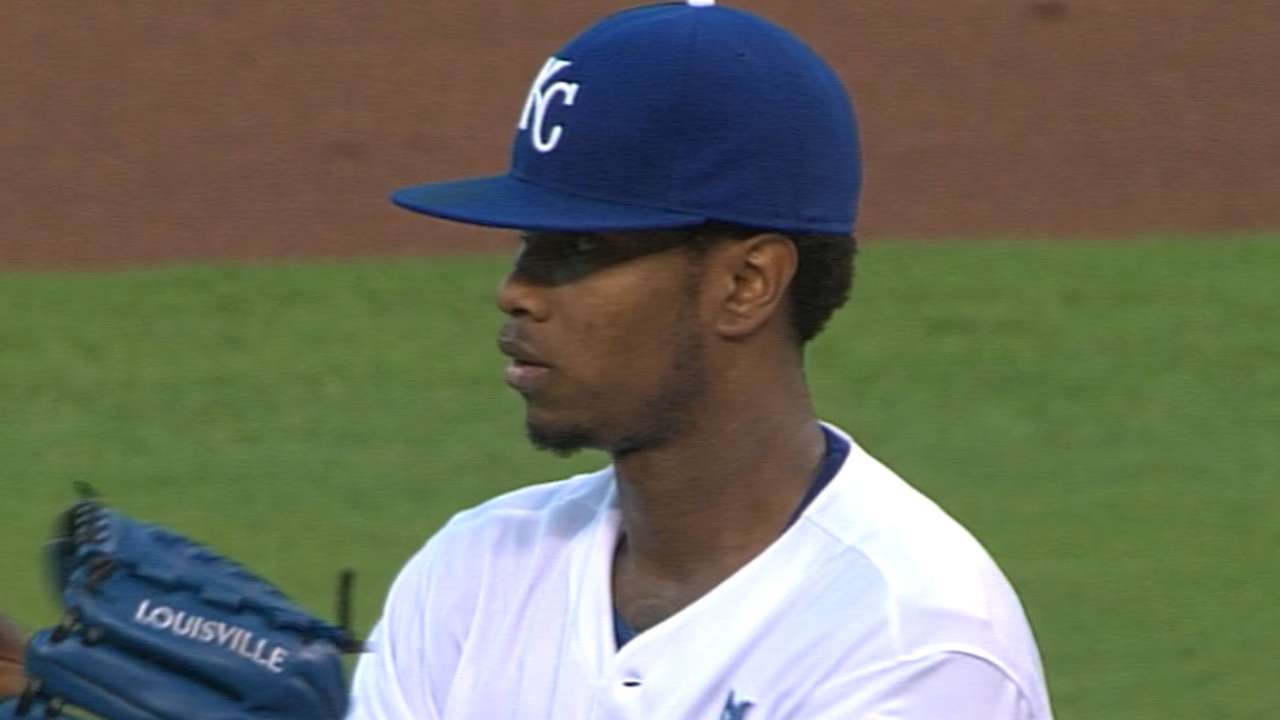 BALTIMORE -- The Royals flipped right-handers Johnny Cueto and Yordano Ventura this weekend against the Orioles so that Ventura will start the day game on Saturday and Cueto will switch to the night game on Sunday.
Royals manager Ned Yost said the switch has nothing to do with any health issues for Cueto. And the move has nothing to do with any sudden switch in a possible playoff rotation.
"I haven't even gotten there [postseason rotation] yet," Yost said. "It's about getting Johnny going. We've got to win some more games before we can start setting up postseason rotations."
Yost said he talked to Cueto on Wednesday about his preference.
"I actually gave him the option: Do you want to pitch in the day game or night?" Yost said. "And he said he'd rather pitch the night game."
Asked before Friday's series opener with the Orioles if he indeed wanted the night game, Cueto nodded yes.
"It's all about getting him comfortable and getting him going in a good direction," Yost said. "Yordano was OK with it. He doesn't care."
Cueto has struggled mightily of late, losing four straight decisions for the first time in his career.
Sunday's game was switched to a night game on ESPN within the past few weeks.
"If the game hadn't been switched to night, he would have pitched Saturday," Yost said. "Simple as that."
Jeffrey Flanagan is a reporter for MLB.com. Follow him on Twitter at @FlannyMLB. This story was not subject to the approval of Major League Baseball or its clubs.