MLB.com Columnist
Tracy Ringolsby
9 impact rookies on contending teams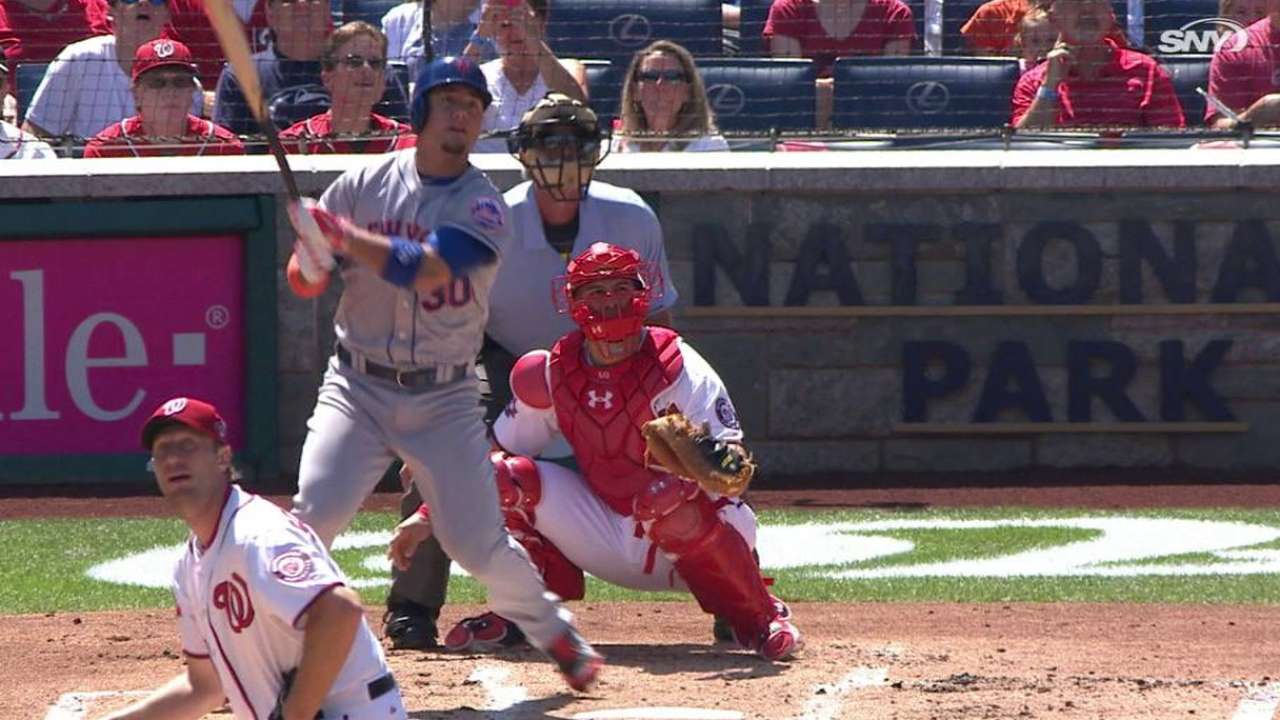 A year ago, outfielder Michael Conforto had just finished up an abbreviated season with the Mets' Class A Short-Season club in Brooklyn, and he was considered to be on a fast track to the big leagues. Just how fast, however, nobody imagined.
After opening this season at Class A Advanced St. Lucie and being promoted to Double-A Binghamton, Conforto found himself in the Mets' lineup on July 24, joining an elite group of nine players not only making their big league debut this year, but making their presence felt in their team's bid for postseason play.
Some have been in-season additions, filling voids created by injuries suffered by veterans, including outfielders Stephen Piscotty of the Cardinals and Conforto, shortstop Carlos Correa of the Astros, starting pitcher Luis Severino of the Yankees, third baseman Kris Bryant of the Cubs and designated hitter Miguel Sano of the Twins.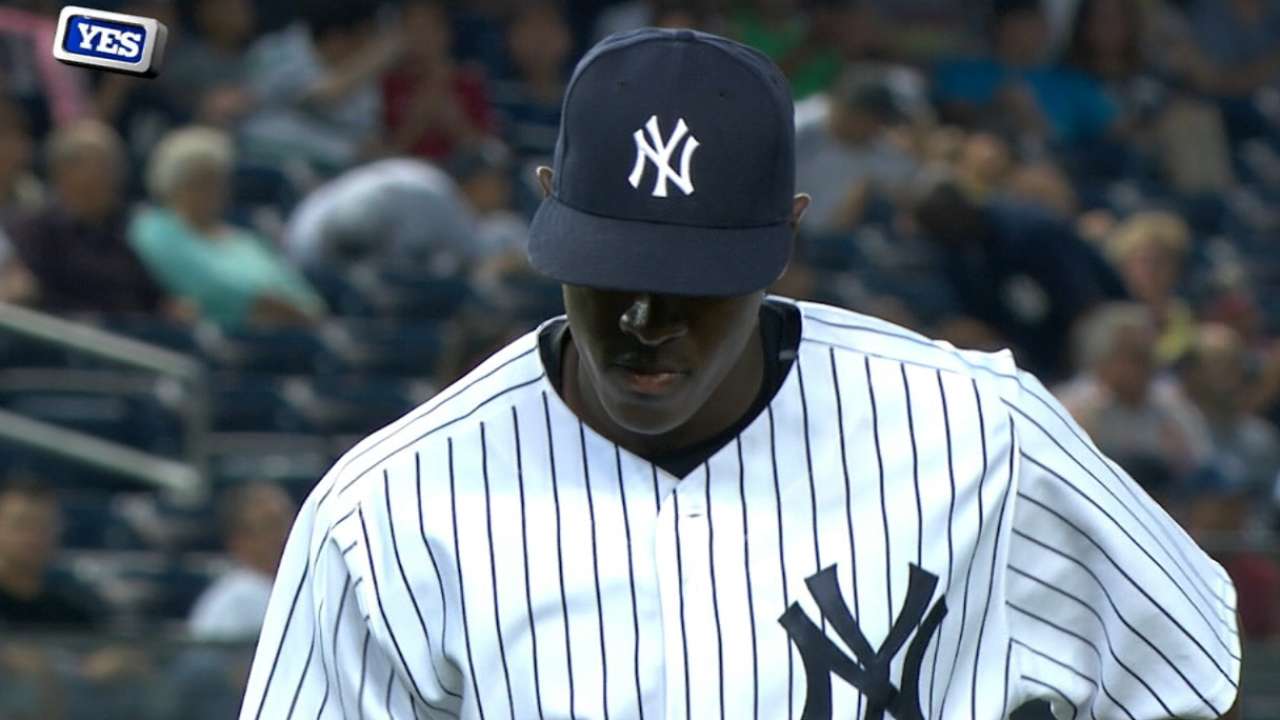 Others were on the roster on Opening Day and have played their way into significant roles, including closer Roberto Osuna of the Blue Jays, setup man Keone Kela of the Rangers and third baseman/shortstop Jung Ho Kang of the Pirates.
1. Conforto stepped in for the injured Michael Cuddyer on July 24, and he has played a role in the Mets going on a 30-14 run, tops in the National League. It has included two three-game sweeps of the Nationals, and the Mets moved from two games out in the NL East to a seven-game lead on the Nats going into the weekend. The Oregon State product, who was the 10th player taken in the 2014 Draft, has started 31 of those games, pinch-hit in five and has put together a .278 average that includes 20 RBIs and 16 of 32 hits for extra bases -- 10 doubles and six home runs.
2. Bryant was at Wrigley Field by April 17, taking over for Mike Olt, who suffered a hairline fracture in his right wrist. The second player taken in the 2013 Draft, Bryant provided proof positive he belongs, providing a lift in terms of production and emotion. He has hit .267 with 23 home runs and 86 RBIs since his arrival, and the Cubs are 72-54.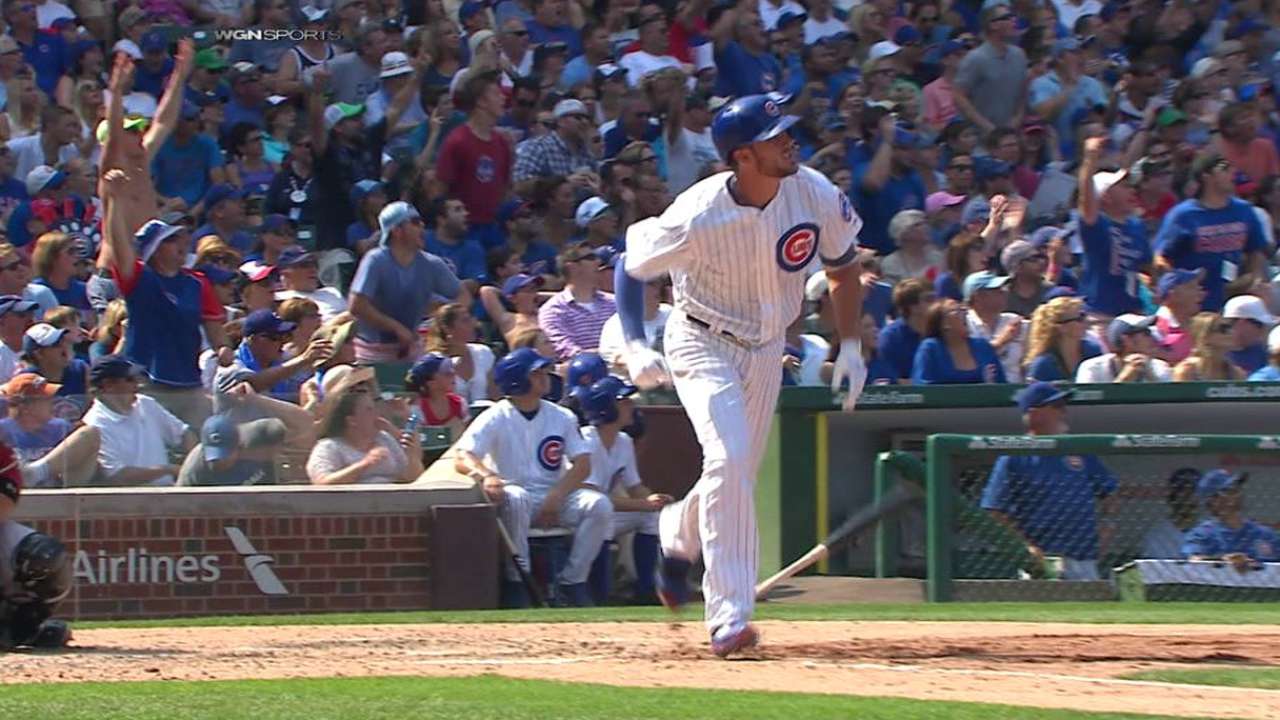 3. Correa was the top pick in the 2012 Draft, and three years and one day after signing with the Astros, he made his big league debut on July 8, filling the opening created by Jed Lowrie suffering a torn ligament in his right thumb. Correa immediately made it clear he belonged. He has hit .273, with 51 RBIs and 17 home runs (six behind team leader Evan Gattis). Correa has played so well that Houston adjusted its infield, with Lowrie moving to third in place of Luis Valbuena, who has taken over at first.
4. Piscotty has provided a lift for a Cardinals outfield that has been plagued by the injuries of Jon Jay and Matt Holliday. He has appeared in 45 games since his July 21 debut, getting time in all three outfield positions as well as first base, although his primary spot is left field. There's nothing eye-popping, but PIscotty has been solid, hitting .329 with 13 doubles, four triples, four home runs and 30 RBIs. And to think, the Cards received two compensation picks for the loss of free agent Albert Pujols after the 2011 season, which they turned into Piscotty and Michael Wacha.
5. Sano got the call on July 2, taking over the DH spot from Kennys Vargas, who had only 16 RBIs in the first three months of the season. And since his arrival, he leads the Twins in average (.281), home runs (16, five more than Brian Dozier) and RBIs (43, 12 more than Trevor Plouffe).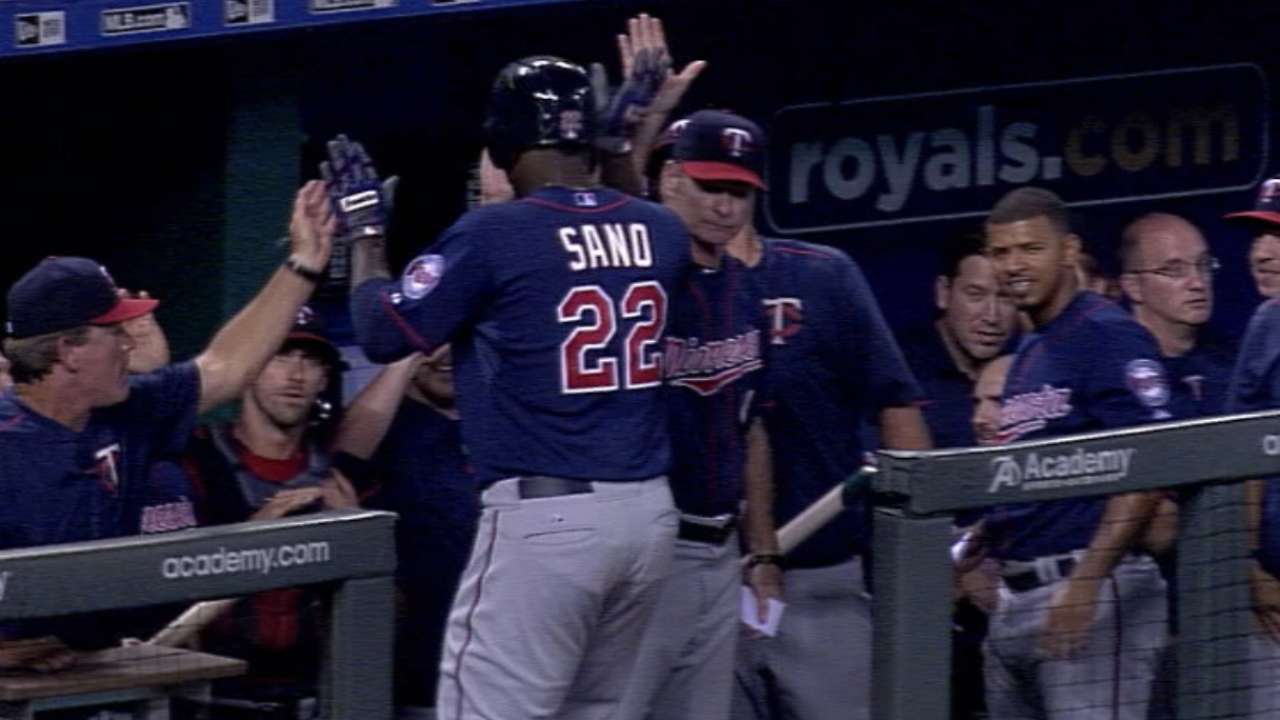 6. Severino got the call Aug. 5 to fill a hole that was created after Michael Pineda went on the disabled list in July with a right flexor forearm muscle strain, and he made a strong enough impression that he moved into the spot vacated by the injury to Nathan Eovaldi when Pineda returned. It was a slow start for Severino, but he has won his past three starts, allowing only two runs in 18 1/3 innings. He went into the opening game of a four-game American League East showdown against the first-place Blue Jays owning a 3-2 record with a 2.04 ERA in his six starts.
7. Kang is the old man of the group at 28, having played in his native Korea before signing a four-year, $11 million deal with the Pirates in January. Initially receiving playing time at shortstop, he filled in well at third base while Josh Harrison was on the disabled list. Kang went into the weekend hitting .287 with 15 home runs and 56 RBIs.
8. Kela was was so impressive in the spring that he skipped Triple-A Round Rock, jumping from Double-A Frisco a year ago to the big leagues this year. He went into the weekend with 2.62 ERA and 62 strikeouts with only 15 walks in 55 innings, and getting better each month. In 12 appearances prior to the weekend, Kela had allowed only five baserunners (four hits and a walk), while striking out 15 in 11 1/3 scoreless innings, helping stabilize a bullpen that had been an early-season concern.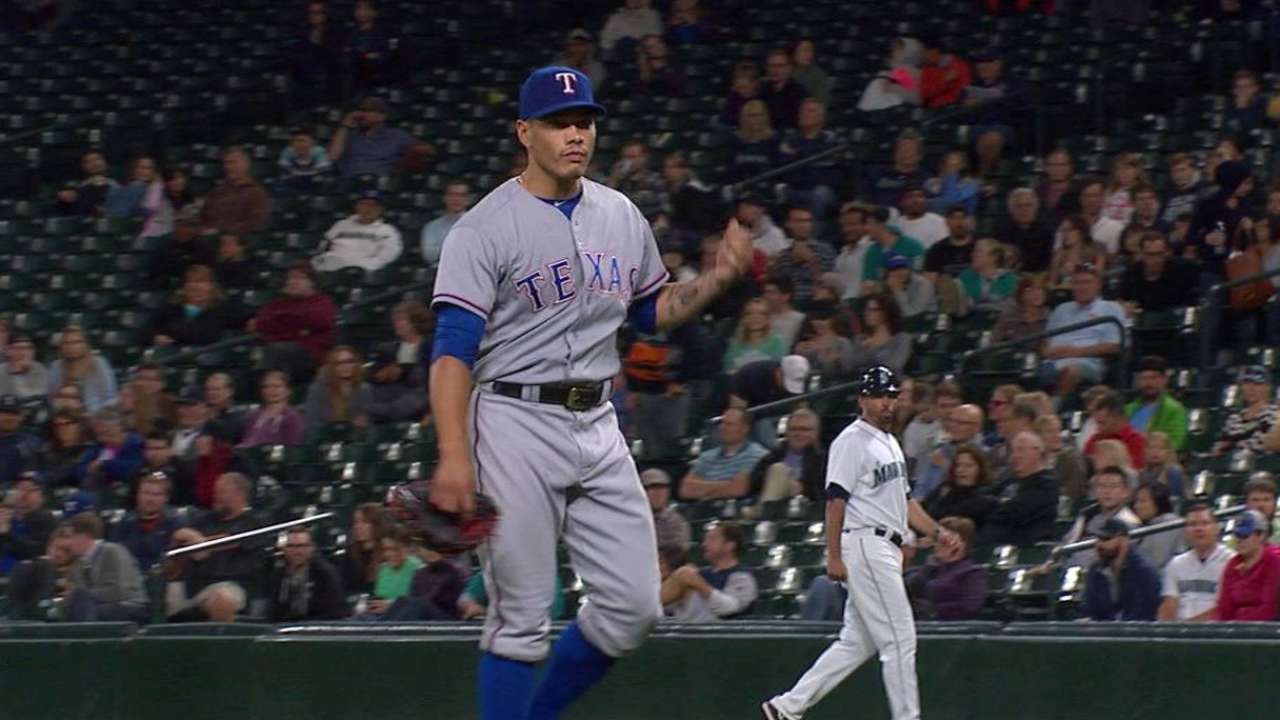 9. Osuna has been the eye-opener. Only 20, his three-year resume in the Minor Leagues included a 4.79 ERA and only 30 appearances, 27 starts, none above the Class A level. After Osuna's Spring Training campaign, the Blue Jays kept him as a middle reliever. But after Miguel Castro and Brett Cecil both struggled as a closer, Osuna got his shot in late June, and converted his first 16 save opportunities in the closer role before a Sept. 1 blown save.
Tracy Ringolsby is a columnist for MLB.com. This story was not subject to the approval of Major League Baseball or its clubs.