MLB.com Columnist
Roger Schlueter
Stats of the Day: Power duos put on a show
Rockies' Arenado, Gonzalez and Reds' Votto, Frazier continue to perform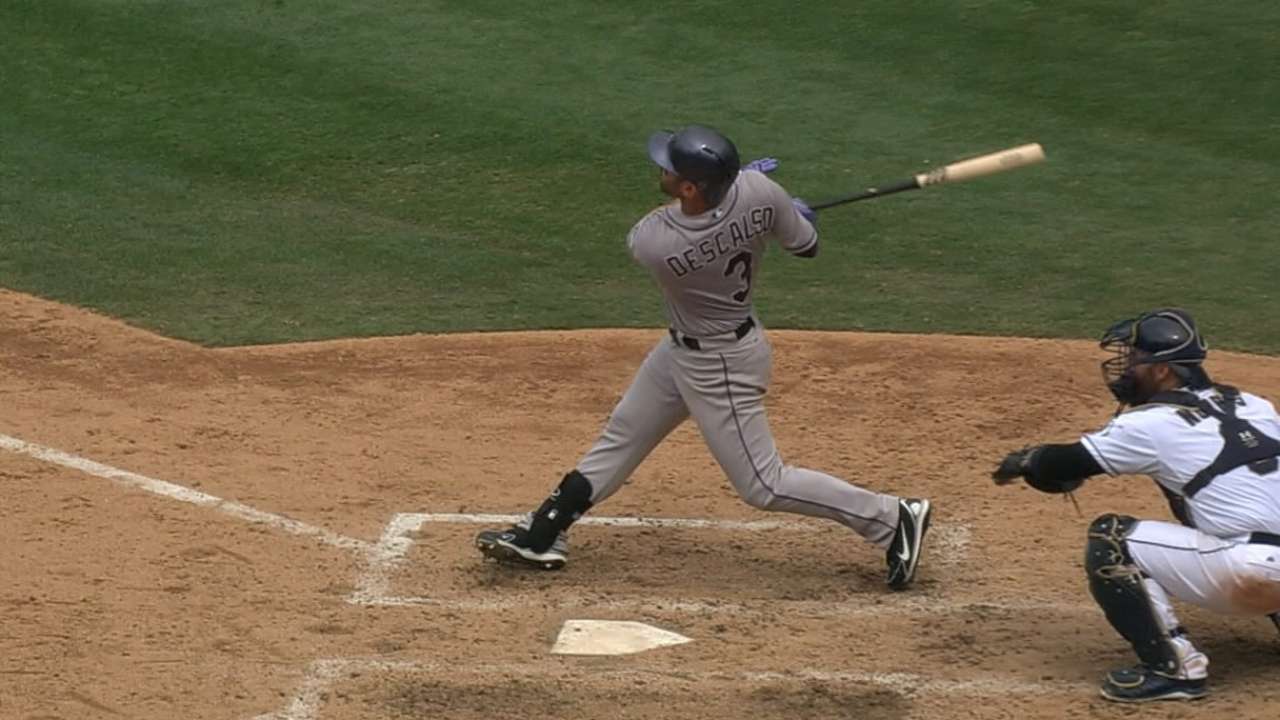 Here are five interesting items from around the big leagues on Thursday …
• In the Rockies' 4-3 win over the Padres, Nolan Arenado and Carlos Gonzalez homered in the same game for the seventh time this season. With each player going deep, Arenado maintained a one-homer lead, 38-37, over Gonzalez for the race to the National League's home run crown. The last team to have a pair of players hit at least 37 homers was the 2011 Yankees, with Curtis Granderson and Mark Teixeira. The Rockies last had this happen in '01, with Todd Helton and Larry Walker. Arenado is the 47th player to be in his age-24 season or younger with least 38 home runs, and the first third baseman since Troy Glaus hit 41 homers in 2001. Gonzalez has hit a Major League-best 24 home runs since the All-Star break -- the most since Miguel Cabrera hit 26 in the second half of the '12 season.
• In the Reds' 11-0 win over the Cardinals, Joey Votto collected his 31st double and drew his 123rd walk, while Todd Frazier homered (his 32nd long ball) and doubled (his 40th two-base hit). Votto is 12 walks shy of tying his own team record set in 2013, and he's the 29th player in MLB history to have at least 123 walks and 60 extra-base hits in a season. Frazier is the fourth Reds hitter to produce a 40-double, 30-homer season, following Frank Robinson in 1962 (51 2B and 39 HR), Dave Parker in '85 (42 and 34) and Jay Bruce in 2013 (43 and 30).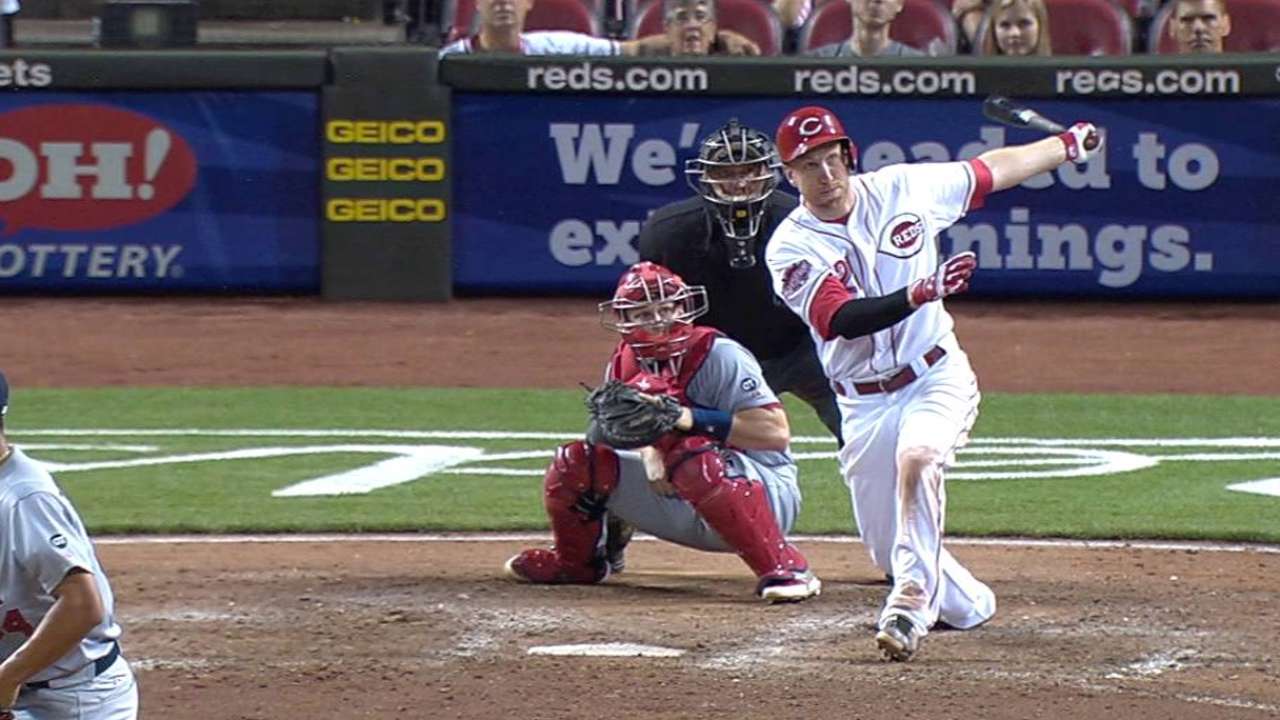 • Nelson Cruz homered for the 40th time this season and the Mariners defeated the Rangers, 5-0. With his 40th blast, Cruz -- who led the Majors with 40 round-trippers in 2014 -- became the 53rd player to have at least 40 in back-to-back seasons. His 40 homers this year represents the most by a Seattle player since Alex Rodriguez hit 41 in 2000.
• In the Pirates' 6-4 loss to the Brewers, Andrew McCutchen cracked his 150th career home run. Already the owner of 150 stolen bases, McCutchen became the eighth player to reach 150 steals and 150 home runs through his first seven seasons, joining Willie Mays, Bobby Bonds, Darryl Strawberry, Eric Davis, Barry Bonds, Alfonso Soriano and Matt Kemp.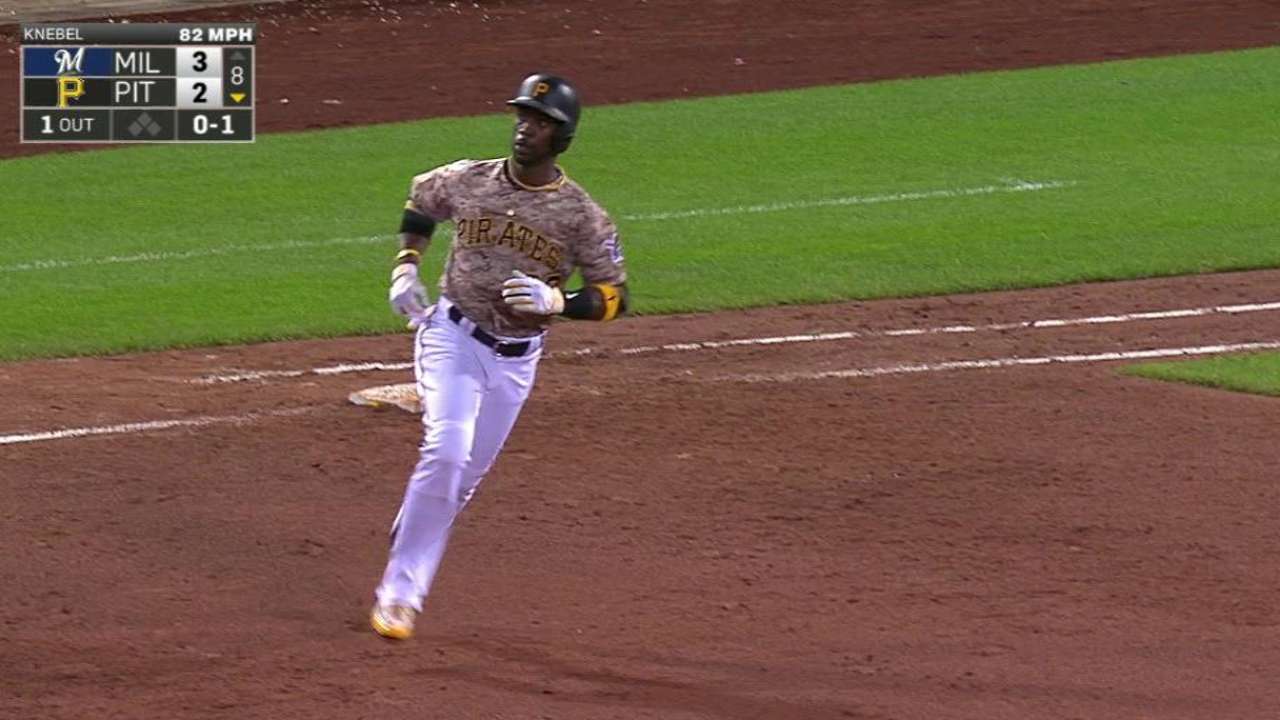 • Mets right-hander Bartolo Colon allowed two runs in 6 2/3 innings in a 7-2 win over the Braves to improve to 14-11 on the year. Colon is the 13th pitcher to be in an age-42 season or older with at least 14 wins. Before him, the previous four times it happened (Jamie Moyer in 2007 and '08, Randy Johnson in '06, David Wells in '05), it had been done by a southpaw. Colon is the first righty on this list since Nolan Ryan won 16 games in 1989.
Milestone watch for Friday
• David Ortiz needs two long balls to become the 27th member of the 500-home run club. Ortiz is also one extra-base hit shy of tying Dwight Evans (925) for the third most in Red Sox history, and Big Papi needs one double to tie Wade Boggs and Albert Pujols (578) for 19th all-time.
Roger Schlueter is a contributor to MLB.com. This story was not subject to the approval of Major League Baseball or its clubs.