Wiffle ball tourney will raise funds to fight cancer
Red Sox reliever Breslow's Strike 3 Foundation tournament to benefit research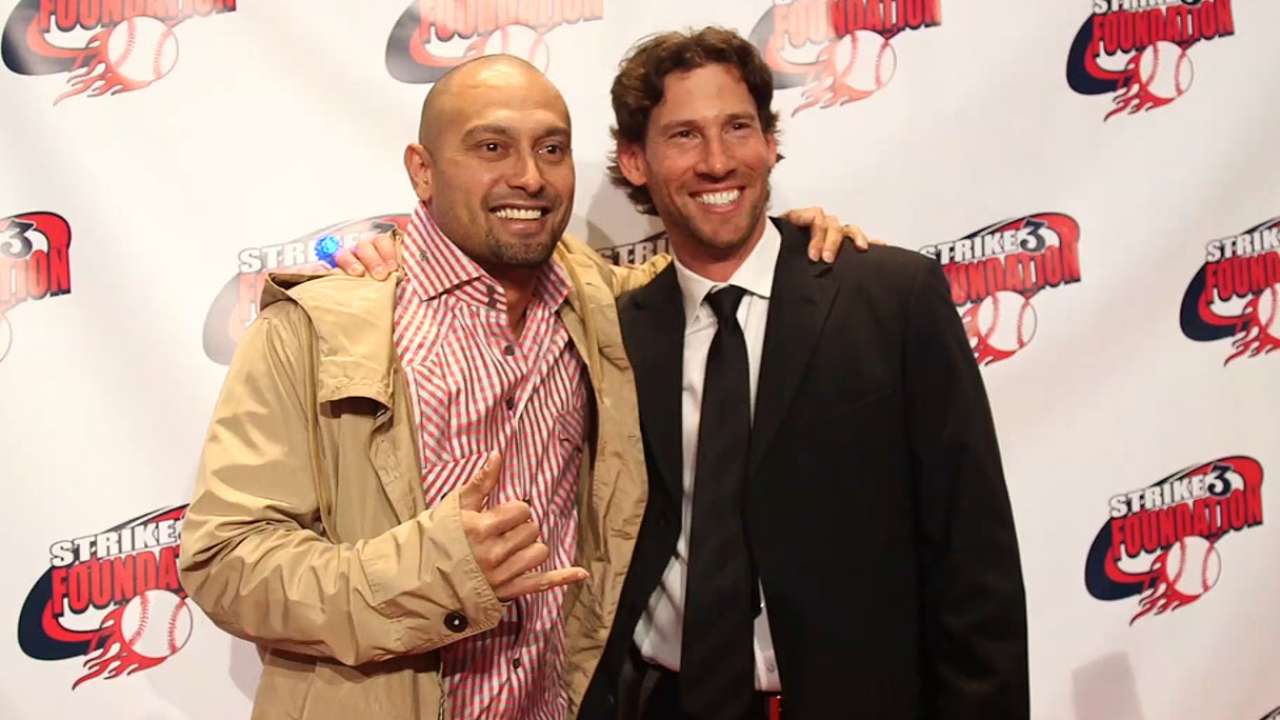 BOSTON -- Not many fans have the opportunity to take the field with a Major League baseball player, but those participating in The Strike 3 Foundation's Wiffle Ball Tournament will be able to say they played with the game's best.
On Oct. 10, The Strike 3 Foundation will host the tournament at Little Fenway in Essex, Vt., designed to raise money for pediatric cancer research. Ten to 12 teams will compete on three fields -- Little Fenway, Little Wrigley and Little Field of Dreams -- and each team will be responsible for raising $3,000-$5,000 in sponsor donations.
Red Sox reliever and Yale University graduate Craig Breslow, Strike 3's executive director, founded the nonprofit in 2008.
"We are incredibly excited to host this tournament," Breslow said in an email. "We strive to find unique and novel fundraisers to keep our loyal donor base engaged and excited. We have firmly entrenched ourselves in New England, and we look for this event to be another successful venture. Early favorites for the championship include Rick Porcello's entry, the Eagles."
Breslow believes the event presents an excellent opportunity for fans to enjoy a unique experience while also supporting a charitable cause.
"When I was approached about the prospects of hosting a Wiffle Ball Tournament to benefit The Strike 3 Foundation, I was immediately sold," Breslow said. "Given that our donor base consists of many baseball fans, we believed this tournament was a natural fit. We anticipate great support and raising meaningful dollars in the fight against childhood cancers.
"The tournament shall offer a chance to hit a ball over the Green Monster for those who may not be able to do it at the real thing in Boston."
Visit www.strike3foundation.org for details on tournament rules and how to register a team.
Alec Shirkey is an associate reporter for MLB.com. This story was not subject to the approval of Major League Baseball or its clubs.