Hurlers with two-start weeks could bring fantasy glory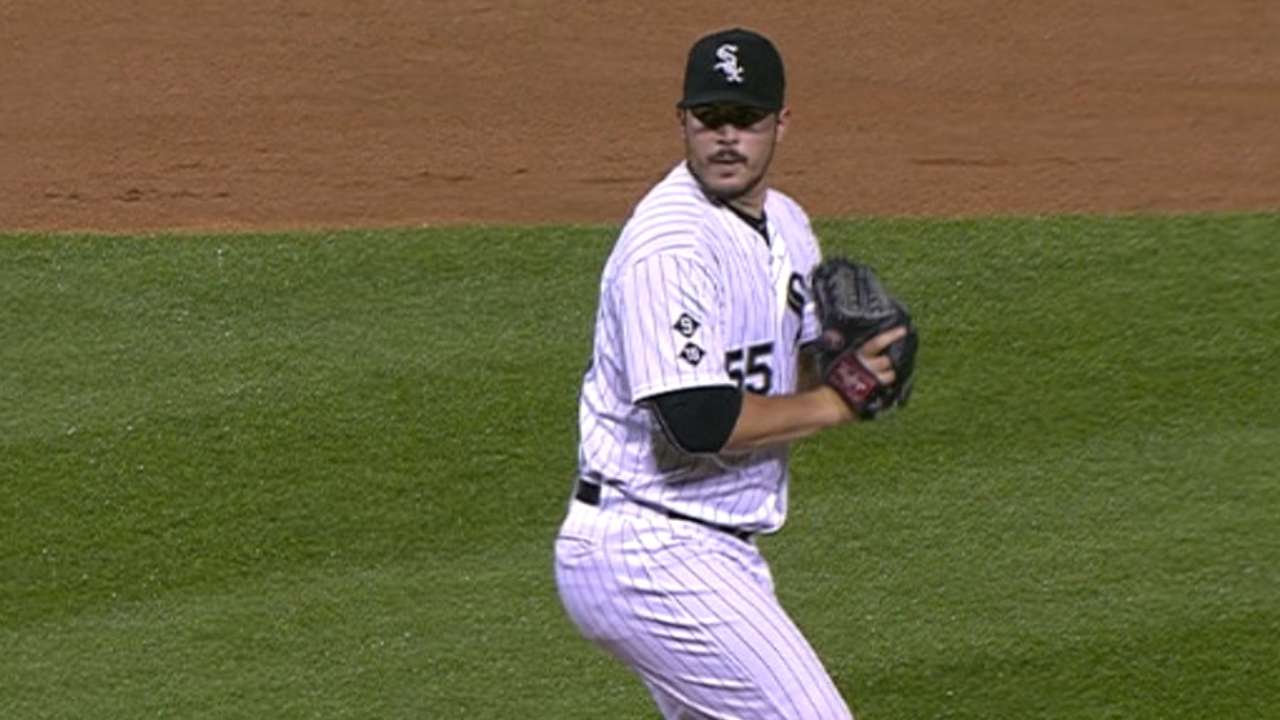 Need to upgrade your fantasy starting rotation? Or maybe gaining points in wins and strikeouts are your primary goals? Then consider these pitchers, who are slated to make two starts each in Week 24.
12-team mixed leagues
Carlos Rodon (vs. OAK, @CLE)
Take a look at Rodon's season stat line, which includes a 3.94 ERA and a 1.46 WHIP, and you would never know just how dominant the rookie right-hander has been of late. Over his last six starts, the 22-year-old boasts a 1.76 ERA and a 1.02 WHIP to go along with 41 strikeouts across 41 innings. At this point, the chances of Rodon actually being available in your league are slim, but his fantasy owners who are not quite convinced that he has turned the corner should note that the Indians and A's rank 17th and 26th, respectively, in the Majors in runs scored since the All-Star break. Plus, in three starts against the Indians this season, Rodon has allowed a combined two runs over 19 2/3 innings with 21 strikeouts. Start him with confidence next week.
Josh Tomlin (vs. KC, vs. CWS)
Although Tomlin's career ERA of 4.71 strongly suggests that regression is inevitable, the 30-year-old's 2.85 ERA and 0.73 WHIP through six starts this season has to be taken somewhat seriously. Tomlin's strength lies in his impeccable control, as he's issued a mere three free passes across 41 innings this season. His weakness, however, lies in his tendency to serve up home runs, as he's already allowed 10 homers over his six starts. The good news when it comes to next week, is that the Royals and White Sox both rank among the bottom three teams in the American League in home runs this season. In addition, the White Sox rank 14th in the AL in total runs scored while, the Royals rank 14th in the Junior Circuit in runs scored on the road.
Jake Odorizzi (vs. NYY, vs. BAL)
Following two straight mediocre outings, Odorizzi bounced back on Wednesday, tossing six shutout innings and earning the win against the Tigers. Odorizzi has had a tough time against the Yankees this year, going 0-3 with a 5.68 ERA in three starts. But he's 2-0 with a 2.84 ERA in two starts against the Orioles, and considering his overall 3.21 ERA and 1.12 WHIP, the Rays righty deserves to be active for his two-start weeks, regardless of league format.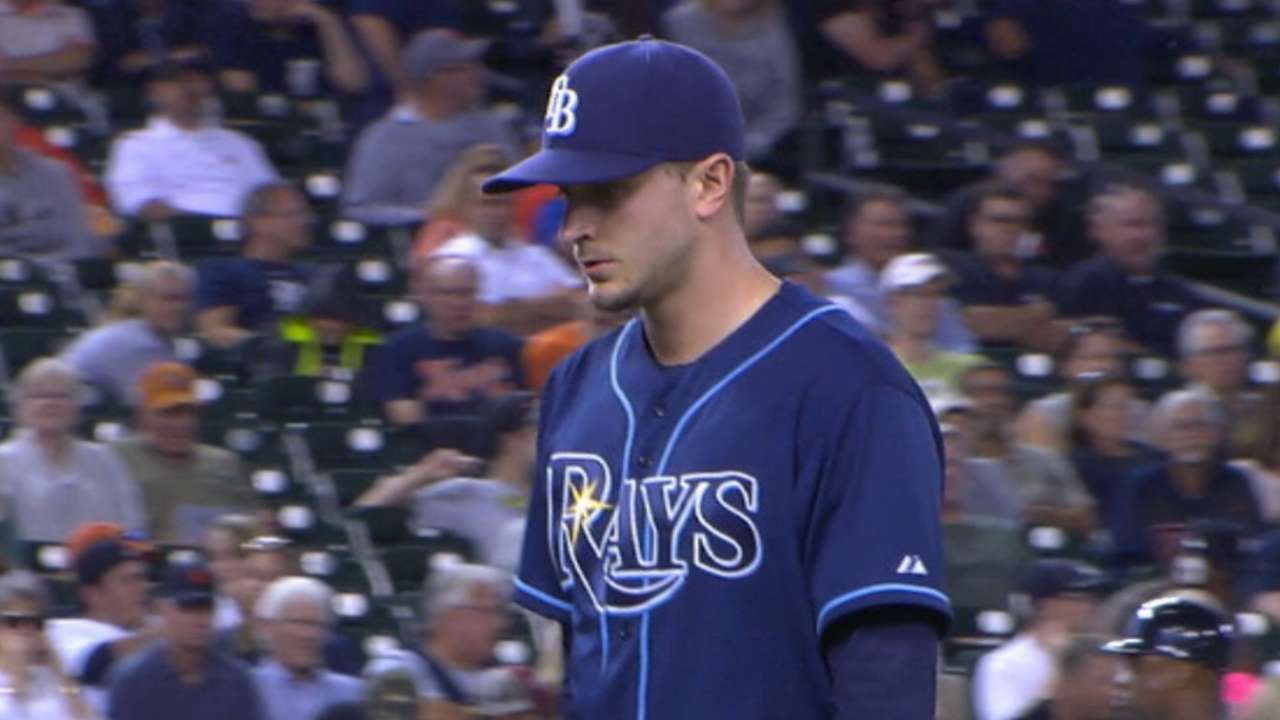 Deeper mixed leagues
Julio Teheran (vs. TOR, vs. PHI)
Overall, Teheran's 2015 season has been a disappointing one. But hidden beneath his 4.38 ERA and 1.32 WHIP are his 3.71 ERA and 1.23 WHIP in 13 starts since the beginning of July. Owners in 12-team mixed leagues might want to avoid Teheran next week due to the matchup against the Blue Jays, the highest-scoring offense in the Majors, but the Braves righty is worth consideration in deeper formats. Teheran will be facing Toronto at Turner Field, where he's 7-2 with a 3.24 ERA in 14 starts this season. As for his second matchup of the week, the righty has registered a superb 1.29 ERA and 1.14 WHIP in three starts against the Phillies this year.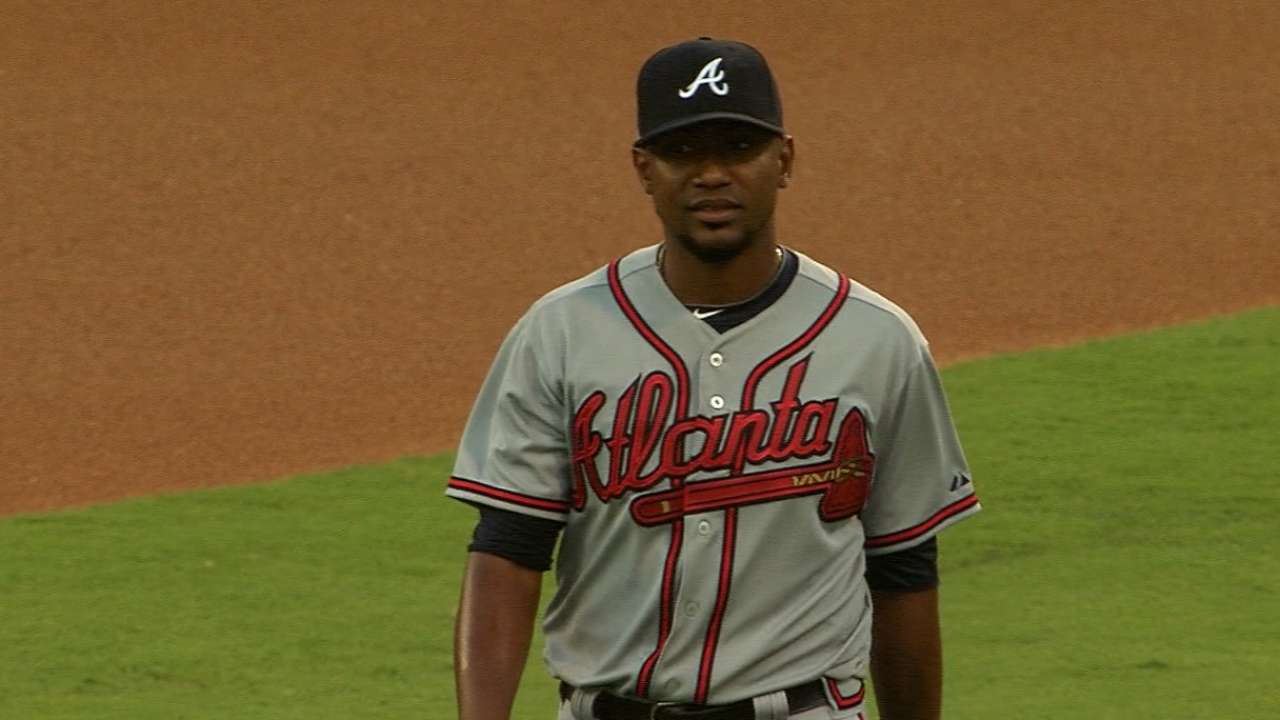 Kevin Gausman (vs. BOS, @TB)
Gausman has been far from consistent this season, but the 24-year-old righty did show some promise during a three-start stretch last month (Aug. 12-23), during which he posted a 3.60 ERA and a 0.90 WHIP. The matchup against the Red Sox is a challenging one, as Boston ranks third in the Majors in runs. On the bright side, Gausman sports a 2.75 ERA in nine games (six starts) at home this season. And though he will be on the road for his second start, the Rays rank 28th in the Majors in runs scored. There's certainly risk attached to pitching Gausman next week, but in very deep mixed leagues and AL-only formats, Gausman is worth a look.
Zach Steinhorn is a fantasy writer for MLB.com. This story was not subject to the approval of Major League Baseball or its clubs.