Braves focused on winning regardless of foe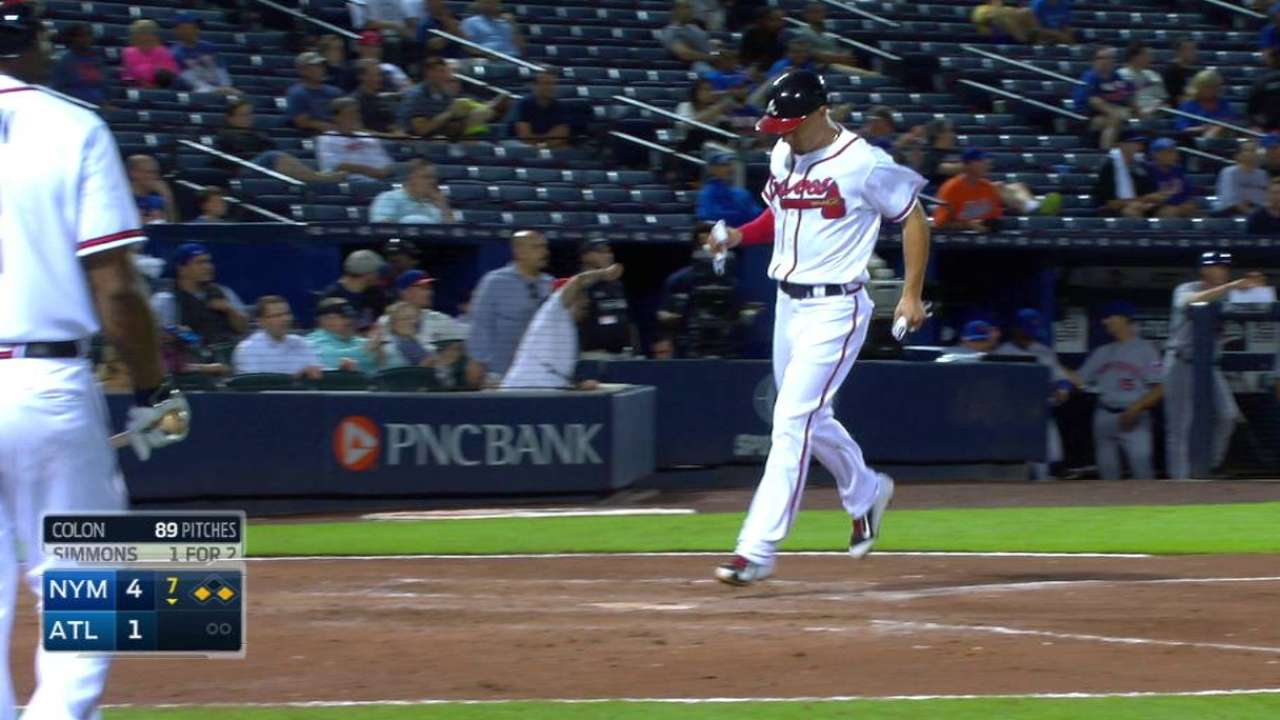 ATLANTA -- Given the significance of the struggles they have endured over the past month, it might sound ridiculous to hear the Braves say they want to play a spoiler role as they face a daunting schedule over the remainder of this season. But while playing for nothing but pride, such statements must be made to simply maintain motivation.
Unfortunately, the Braves saw their pride and motivation further weakened Thursday night when they opened a four-game series against the first-place Mets with a 7-2 loss. Ace Shelby Miller saw another of his good efforts prove to be not good enough, and the bullpen once again managed to damage late-inning hope.
"We're going out there and trying to get wins, not for anybody else, but for ourselves," Miller said. "We're trying to win for the team. Obviously, we're struggling and we're not going out there for anybody else. We're trying to win for the fans and stuff like that. But as far as going out there and trying to beat other guys in the playoffs and stuff like that, we're trying to beat our opponent, whoever it is that day."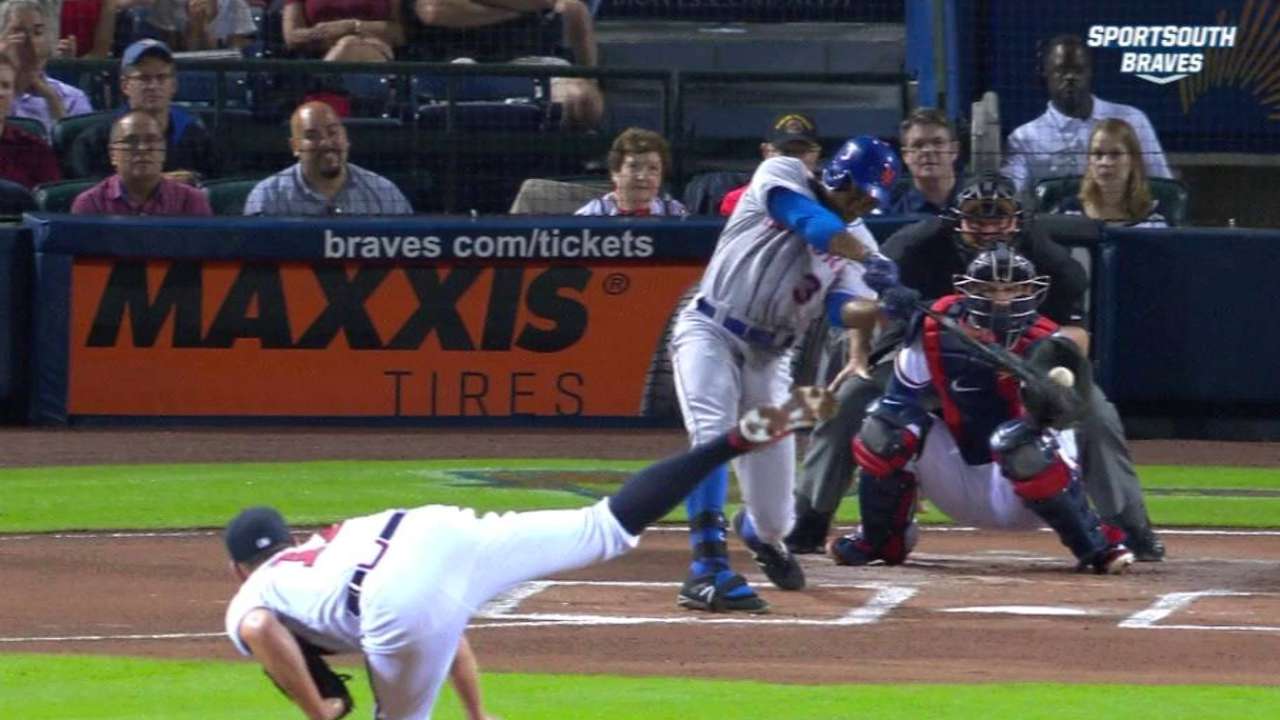 This is a task that is easier said than done, when working with a rotation that includes three rookies, a bullpen that includes just one or two pitchers who could be on Atlanta's Opening Day roster and an offense that has scored the fewest runs in the Major Leagues.
When you combine all of these realities, it is easier to understand why the Braves have lost nine straight home games and 21 of the 24 games they have played dating back to Aug. 17. The 14-43 record they have compiled since entering July 8 with a .500 record (42-42) is a pace that equates to 122 losses over an entire season.
Miller allowed three earned runs over six innings during Thursday's loss and still saw his winless streak extended to 21 starts. He has allowed three earned runs or fewer in 15 of these starts, but he has also received two runs or fewer of support 16 times during this span.
"You try to win games," Braves shortstop Andrelton Simmons said. "Nobody wants to go out there and lose day in and day out. I feel like we've been playing a little better the past couple games, but the Mets are a good team."
Unfortunately, the challenge will not get any easier for the Braves, who will spend the next six games of the homestand playing the Mets, who have won 15 of their past 20 games, and the potent Blue Jays, who have won 26 of their past 34 games.
While manager Fredi Gonzalez has routinely referenced the spoiler role over the past month, Miller indicated it is more important to simply focus on the need to play for pride.
"That's not our goal to ruin somebody's season," Miller said. "You're just trying to show up and beat your opponent, whoever it is."
Mark Bowman is a reporter for MLB.com. This story was not subject to the approval of Major League Baseball or its clubs.