Fashion Weekend: Price, Pinstripes clash in NY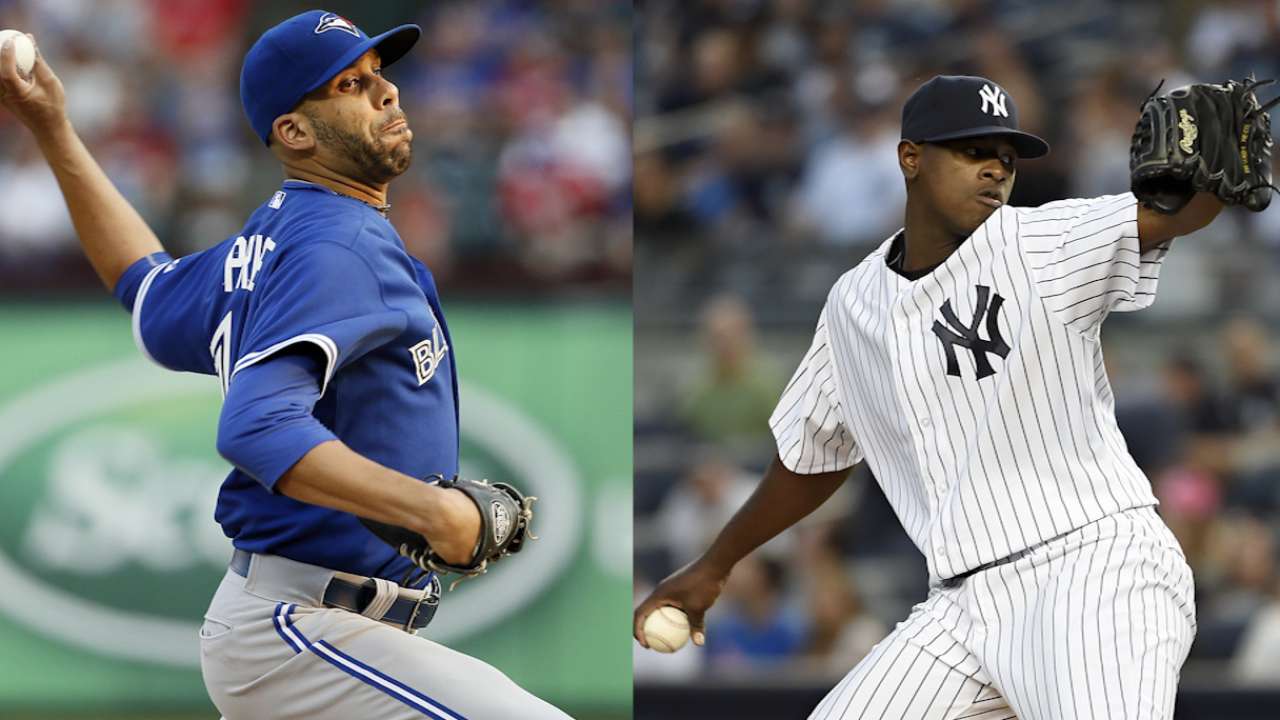 As far as pennant races go, it doesn't get much bigger than this.
The stakes are sky high as the Blue Jays invade Yankee Stadium on Friday, in the midst of Fashion Week when boldness and beauty are judged, for a pivotal four-game series against the Yankees that is likely to go a long way in determining the American League East race.
The division-leading Blue Jays, ahead of the Yankees by 1 1/2 games, are trying to reach the postseason for the first time since the franchise won the World Series in 1993. To put that into perspective, Jurassic Park was the world's highest-grossing movie that year, and Hollywood has since produced three sequels over three different decades.
This series is a chance for the Jays, who went all-in at the Trade Deadline, to make a statement. Sure, ending a playoff drought is nice, but keeping the magic rolling through October can hinge on the home-field advantage that comes with being a division winner.
If the city wasn't already filled with enough stars, cameras and anticipation surrounding Fashion Week, this baseball showdown is sure to push things over the top.
"I expect it to be very intense," Blue Jays manager John Gibbons said of the showdown with the Yankees. "A crazy place like New York normally always is. I'm excited about it. I know our guys are excited about it. We haven't been in one of these things in, well -- nobody out here has experienced it with this team. So we're looking forward to it."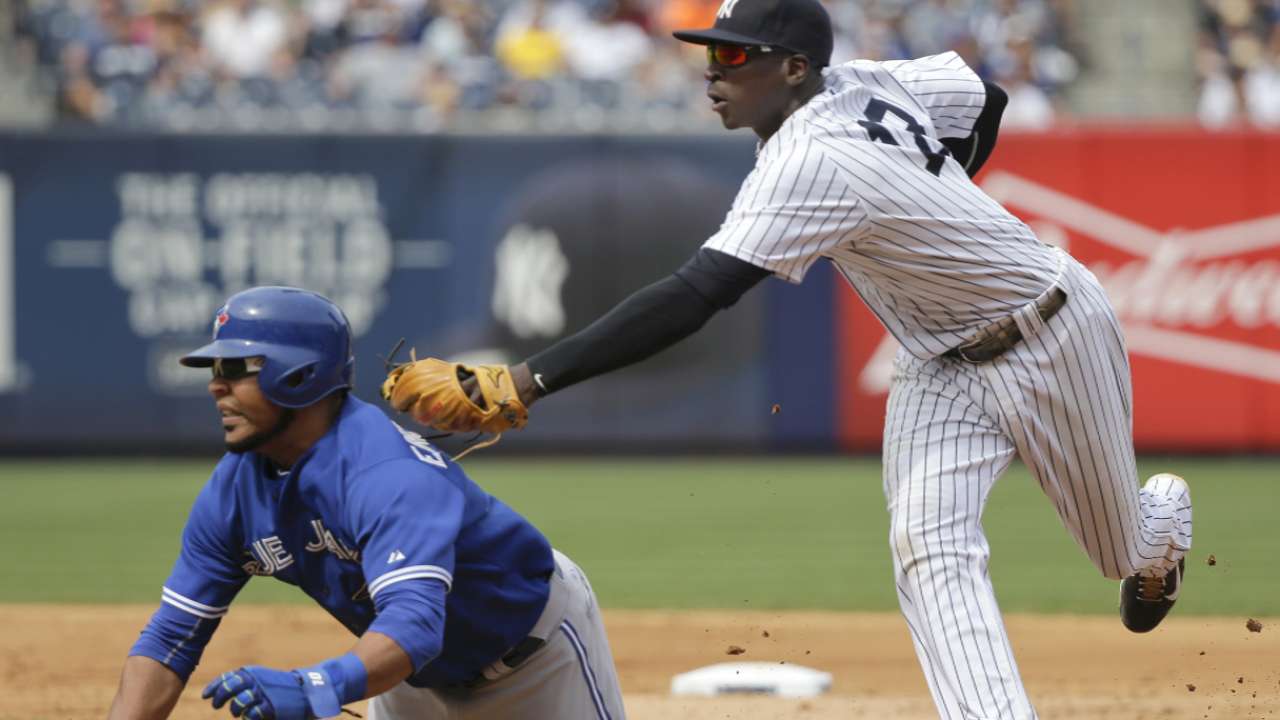 For the Yankees, this series offers a chance to reclaim a familiar spot at the top of the AL East. The goal for New York remains the same: Word Series championships. And that starts with winning the division.
"I think you'd have to have your head in the sand to think that they're not important games," Yankees manager Joe Girardi said. "Obviously it's the team that we're fighting for first place, and the importance of winning the division the way that the playoffs are set up, they're extremely important."
This series has something for everyone: premier pitching, power bats, defensive wizards, shutdown relievers.
The Blue Jays will give the ball to David Price in the series opener Friday, which will be showcased on MLB Network and feature Statcast™ and its tracking technology.
• Statcast™ to track showdown between Jays, Yanks
Price relishes pitching in the new Yankee Stadium, where he is 7-2 in 14 career starts. In his last seven outings in the Bronx, the left-hander is 5-0 with a 1.85 ERA.
"The big thing about David Price is, he loves the big stage, and there's no bigger stage than a September series in Yankee Stadium," said Blue Jays broadcaster Buck Martinez. "He is up for this game, and he's up for every game. He's a tremendous competitor."
There's an MVP front-runner in Jays third baseman Josh Donaldson, a Cy Young contender in Price and a rookie phenom pitching for the perennial pennant-chasing Yankees, Friday starter Luis Severino.
This isn't your typical weekend series. It's a pennant race in New York in the heart of September.
While Severino (3-2, 2.04 ERA) isn't yet an established star like Price, the bright lights in this series shouldn't be an issue. The 21-year-old is already battle-tested in a sense.
"What might have helped this young man in this situation, it's just a thought of mine, but -- his first start was against the Red Sox. His next start was after a five-game losing streak and his third start was against Toronto," Girardi said. "Every start, there was real meaning to it, in a sense. He had to deal with that, and he dealt with that extremely well in my eyes. So for me not to think that he's going to deal with this just doesn't make sense."
Mother Nature even added to the intrigue.
The series-opener scheduled for Thursday was postponed due to a continued forecast of inclement weather, resulting in a doubleheader Saturday. The twin bill will put added pressure on each team's pitching staff.
But Thursday's weather was unlikely to dampen the spirits of Blue Jays right-hander Marcus Stroman, who is scheduled to make his season debut in Saturday's nightcap after recovering from a torn left ACL suffered in Spring Training. A native of Medford N.Y., Stroman is sure to be fired up in front of his hometown crowd.
And if all that isn't enough to satisfy baseball fans, try this on for size: Sunday's Yankees starter is Masahiro Tanaka.
Austin Laymance is a reporter for MLB.com. This story was not subject to the approval of Major League Baseball or its clubs.