Mets face decisions as playoff push continues
Rest for starters, work for Cuddyer among late-season issues to resolve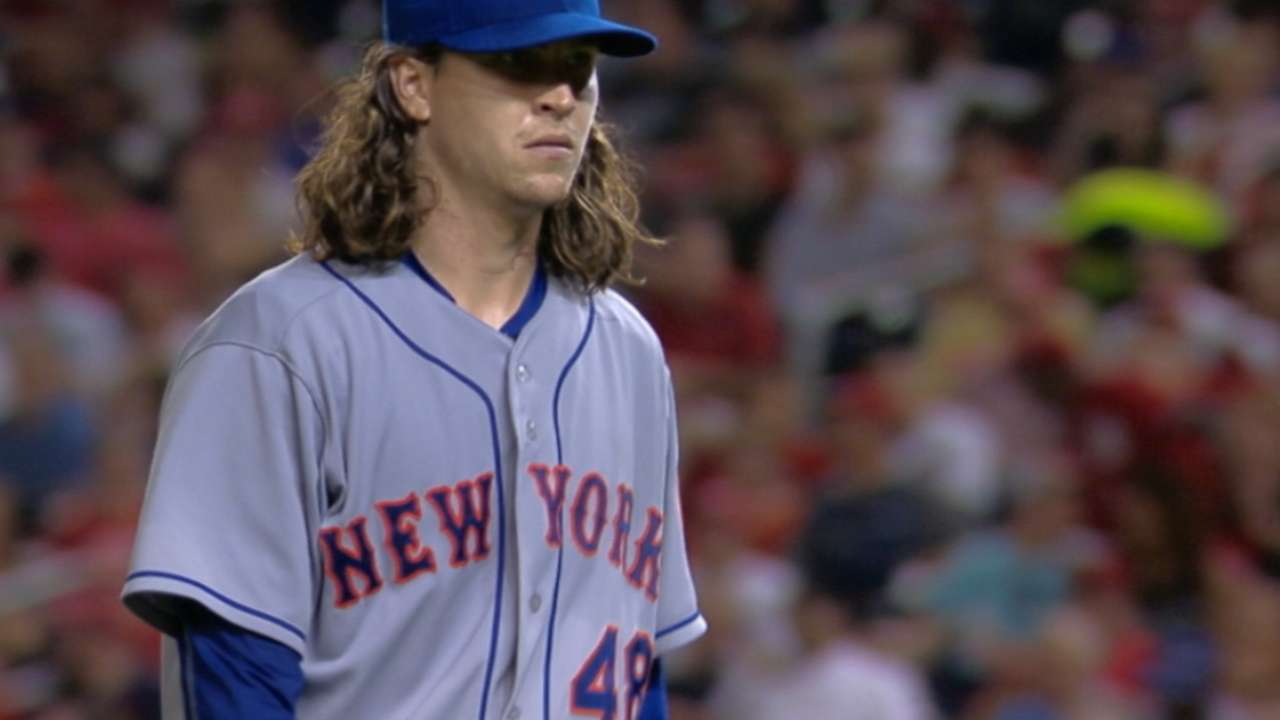 ATLANTA -- It's a juggling act, for certain, that Terry Collins and the New York Mets' braintrust are trying to pull off in these last few weeks. Getting starters rest. Getting relievers work, but not too much work. Getting some hitters back into the groove.
One "problem" the surprising Mets don't have, at least in Collins' view, is complacency. Coming off a huge sweep of the Washington Nationals, the Mets' skipper insists his guys know what's at stake.
"I've been around these guys. I don't think they're naive," the manager said Thursday before his team was scheduled to open a four-game series against the Braves. "They know what it's about.
"The emotion and the adrenaline was huge in the last three days. But it's still here."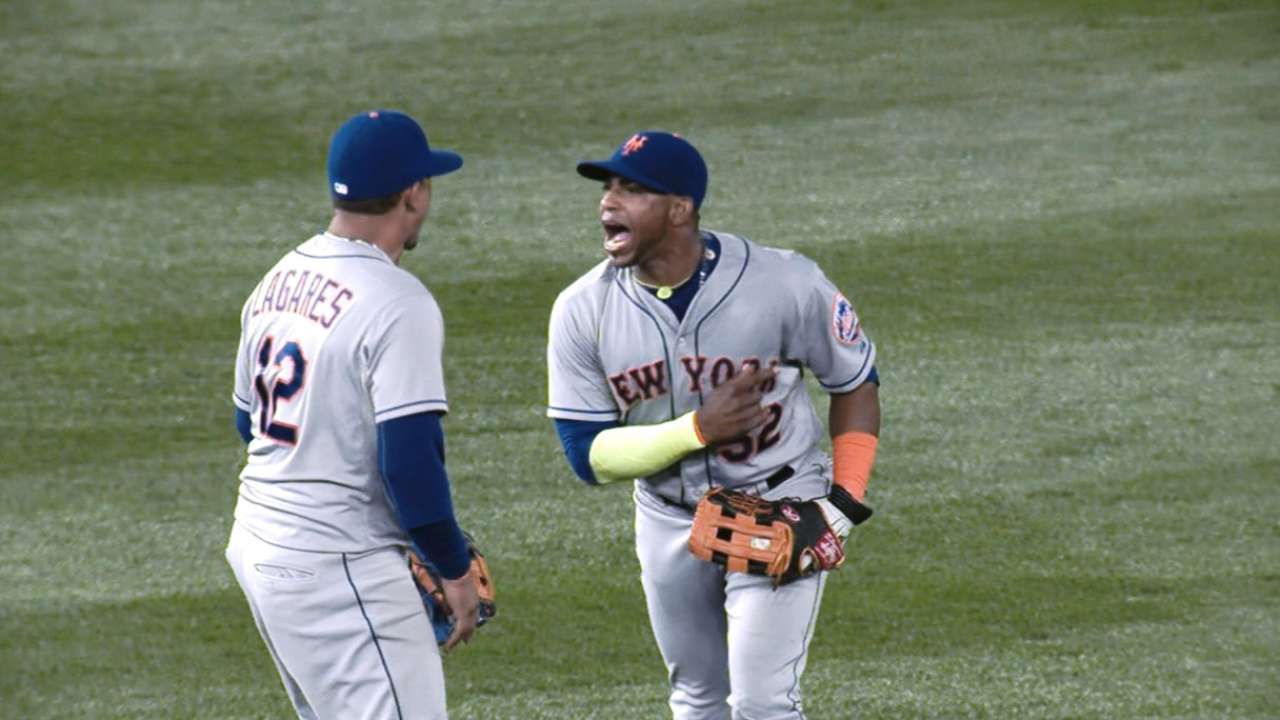 The Mets, seven games ahead of the Nationals heading into the Atlanta series, still have "problems" to solve, though. There's the headliner: the Matt Harvey situation and his supposed 180-inning ceiling.
But Harvey isn't the only starter who needs a rest. The Mets are trying to see if they can find a spot to give Jacob deGrom a little time off. He's thrown 176 innings -- tops on the team before Bartolo Colon was scheduled Thursday against the Braves.
"I don't think he needs to be necessarily skipped," Collins said. "But it may come to that."
The Mets haven't seen any falloff in deGrom's velocity. But the 27-year-old right-hander has struggled with his command lately. In his first 19 starts this season (127 1/3 innings), he walked only 23 batters, about one every 5 1/2 innings. He's walked 13 in his last eight starts (48 2/3 innings), about one every 3 2/3 innings.
"When there's a little fatigue in there, even though you got arm strength, you lose that release point," Collins said, "and that release point's huge."
The Mets are employing a six-man rotation, including rookie left-hander Steven Matz, scheduled for Friday night in Atlanta. With bigger September rosters, the Mets could lean on their bullpen, too, simply shortening starters' innings (instead of skipping them, perhaps).
But it's not as if the Mets can just give everybody a couple of days off and expect them to come back sizzling. The Mets, remember, are one of the hottest teams in baseball. Going into Thursday's scheduled game, they were 29-13 since July 25, behind only the Toronto Blue Jays (30-11).
Collins also mentioned that he'd like to get first baseman/outfielder Michael Cuddyer some at-bats. The veteran slugger came off the disabled list Aug. 10 and is hitting .327 with a .509 slugging percentage since then. But he hasn't played since Sept. 2 as a sore right wrist continues to trouble him.
John Donovan is a contributor to MLB.com. This story was not subject to the approval of Major League Baseball or its clubs.