MLB.com Columnist
Paul Hagen
Phils' foundation gives GM successor leg up
In bolstering farm with recent trades, Amaro sets up organization to thrive in future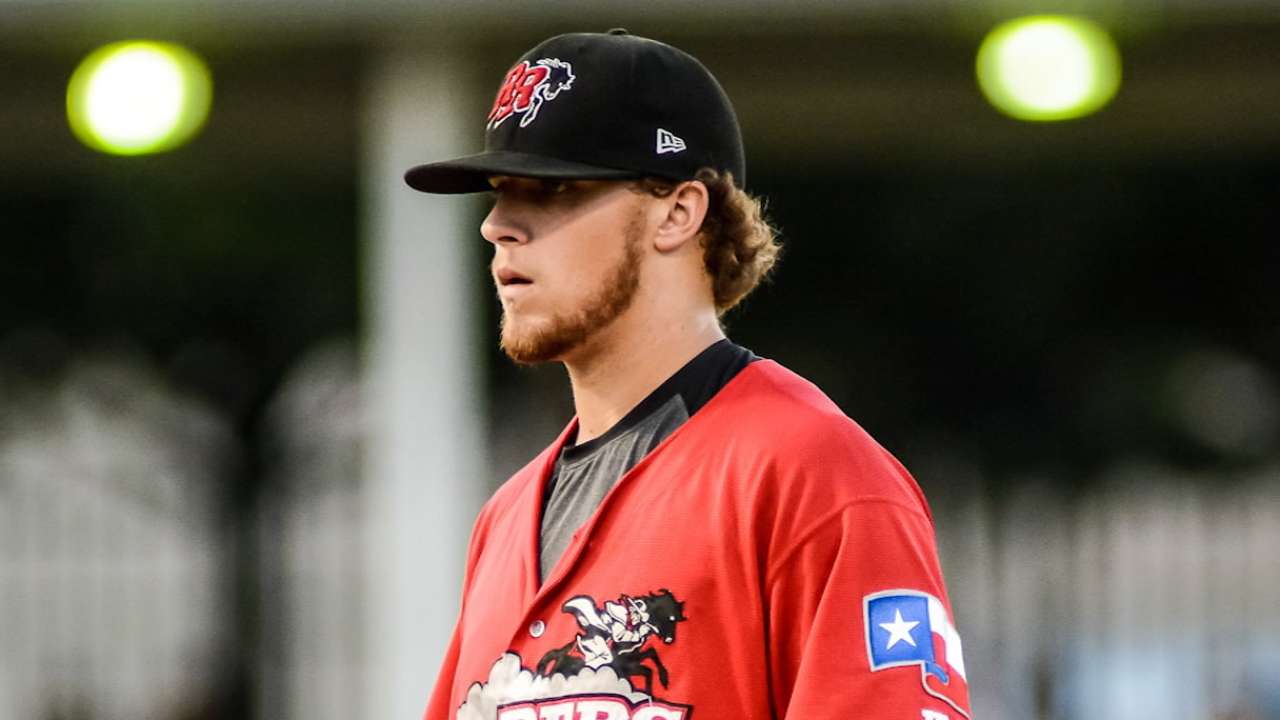 PHILADELPHIA -- So, just like that, the Phillies are in the market for a new general manager. And they're not alone. The Red Sox, Angels, Mariners and Brewers are also actively looking to fill that important position. Depending on how things shake out elsewhere, other clubs could be added to the list before the infield dust finally settles.
In other words, it's not a given that the Phillies will simply be able to tap their first choice to replace Ruben Amaro Jr. on the shoulder and that will be that. There's the possibility that a highly regarded candidate could have more than one option.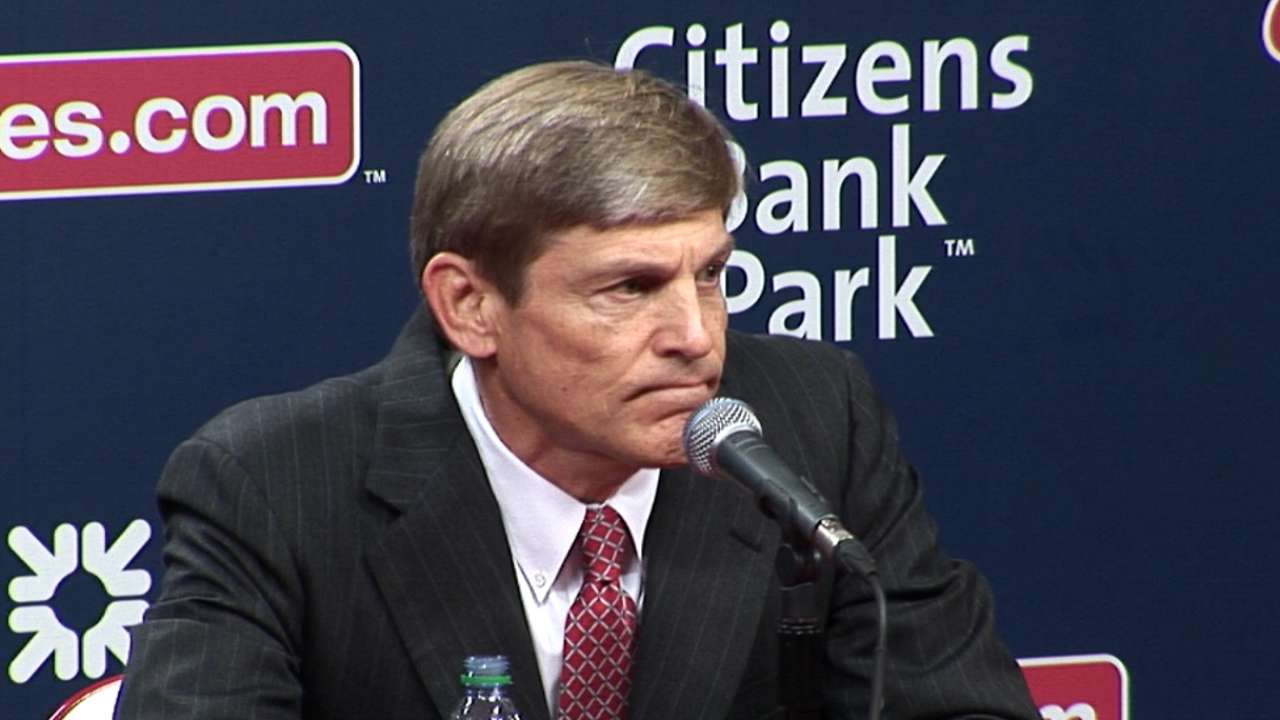 And if that were to happen?
"There was a really interesting quote by, I think, an American League executive," said John Middleton, who has emerged as the spokesman of the Phils' ownership group. "[He] said, 'You look at that franchise, you look at the farm system with the prospects they pulled in at the Trade Deadline, you look at the Spring Training facility, you look at the fan base, you look at the Major League stadium, you look at the money behind the team. No wonder Andy MacPhail came out of retirement. What an opportunity.' And I think I'd take that little blurb, cut it out and just hand it to somebody and say, 'This is why you should be here instead of somewhere else.'"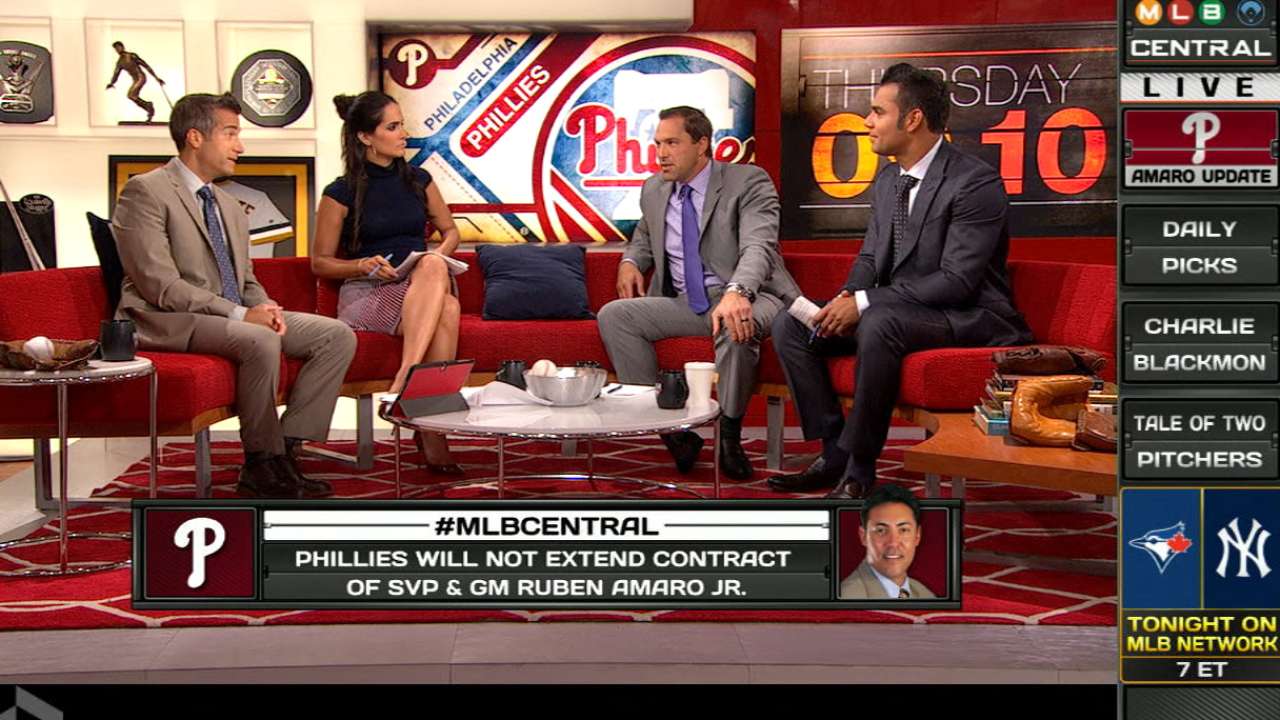 All valid points. There's no perfect situation, but a closer look at the Phillies shows a lot more potential than might be expected from the team with the worst record in baseball.
What's tough for Amaro, of course, is that the strength of the farm system has largely been built by the trades he's made since December, when he began dismantling the nucleus that helped the organization win five straight division titles, two National League pennants and a World Series from 2007-11.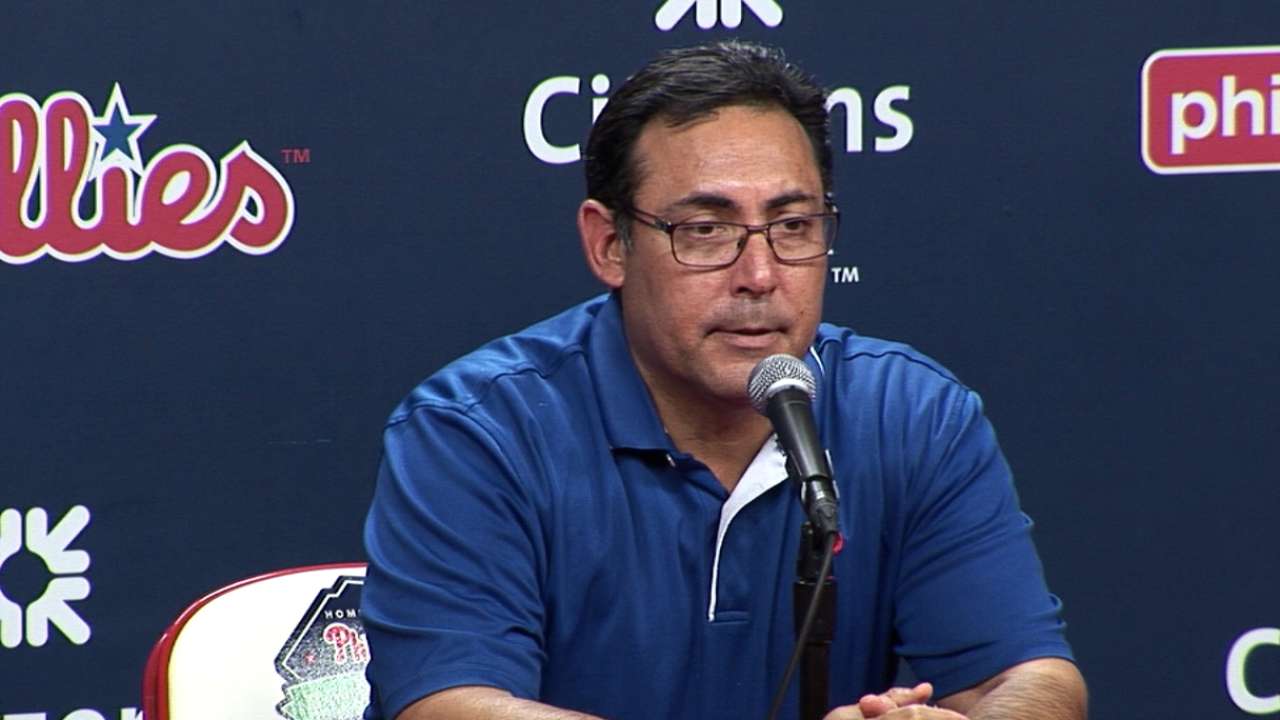 By trading Jimmy Rollins, Cole Hamels and Chase Utley (plus Jonathan Papelbon, Marlon Byrd, Antonio Bastardo, Ben Revere and Jake Diekman), Amaro hauled in 15 players. Twelve are ranked by MLBPipeline.com as among the team's Top 30 prospects.
And if those guys help the Phils to their next run of excellence, it's the next general manager who will bask in the applause and be soaked in the champagne.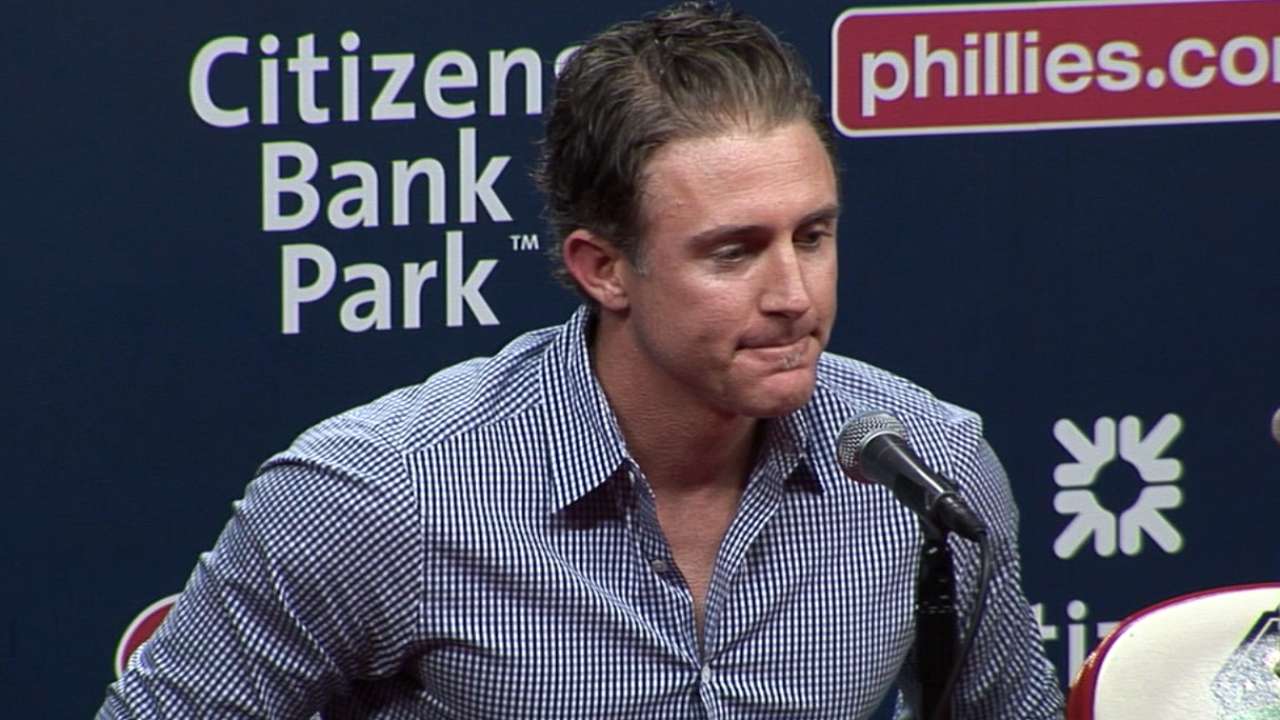 That's nothing new in baseball, by the way. When the Phillies won it all in 2008, general manager Pat Gillick took pains to point out all the good work that his predecessor, Ed Wade, had done to make the title possible. It happened again to Wade, now a Phils scout, after he was hired by the Astros. Much of what Houston has accomplished on its road back to contention has its roots in deals he made before being dismissed.
The man responsible for identifying the person who could inherit all of this is MacPhail, who has been observing since being hired in July and will formally take over as club president from the retiring Gillick at the end of the season. He is also bullish on what lies ahead.
"I think there are reasons to be enthusiastic about the position-player future of this franchise, based on what's on the field now," MacPhail said, referring to players like third baseman Maikel Franco, second baseman Cesar Hernandez and outfielders like Odubel Herrera, Aaron Altherr and Darnell Sweeney. "Admittedly, it's flashes, but what's on the field and what's in the high levels [is strong] -- even given the attrition that is going to happen as they migrate up toward the big leagues."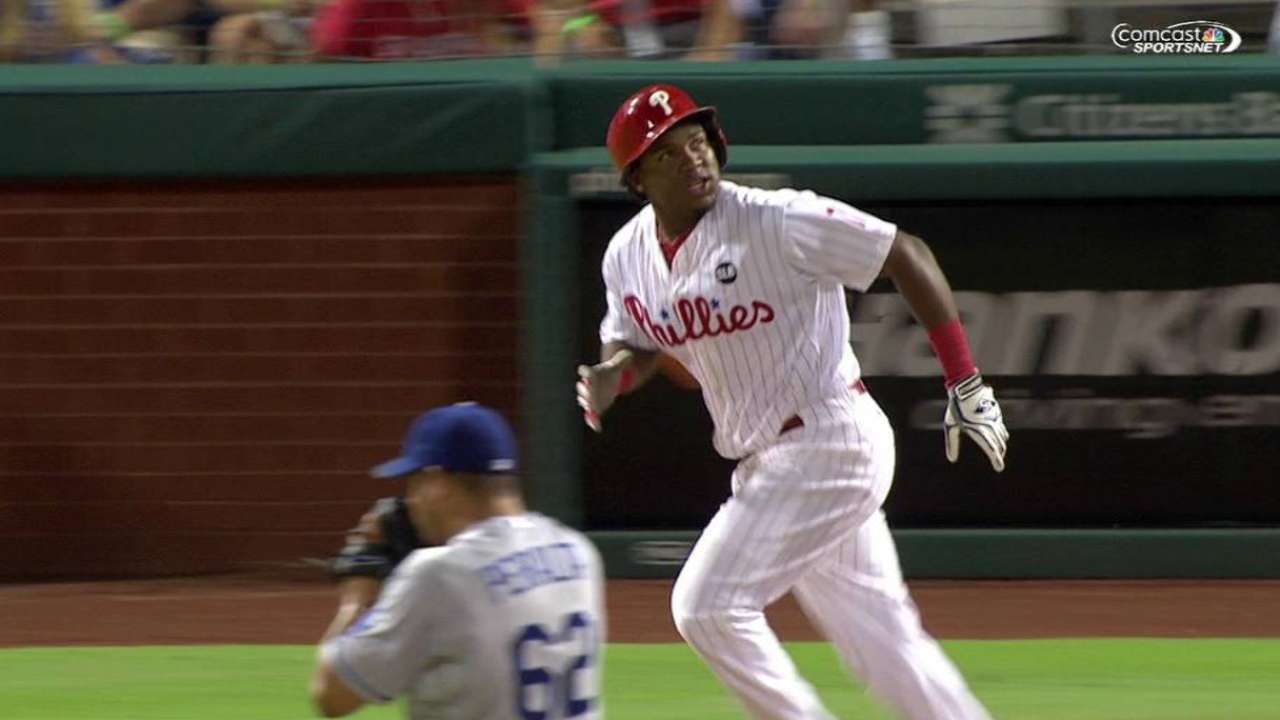 MacPhail also acknowledged, and took pains to refute, the perception that he'll retain most of the power and that whomever he hires will be little more than a glorified assistant.
"I can understand why that is," MacPhail said. "Ownership has made it clear, [as when he was hired], that they certainly want me involved in baseball operations. And, let's face it, I'm not here because of any marketing acumen.
"But at the same time, I've been in this role before. I've had GMs under me before. If you talk to them, I think they feel like they had a fair amount of autonomy, which I think is important to them to be able to do their job. They can't be in short pants running back to the president every time they have to make a decision. I have to create a culture where they have some autonomy. They should keep me apprised, but that is a balance I'm going to have to strike."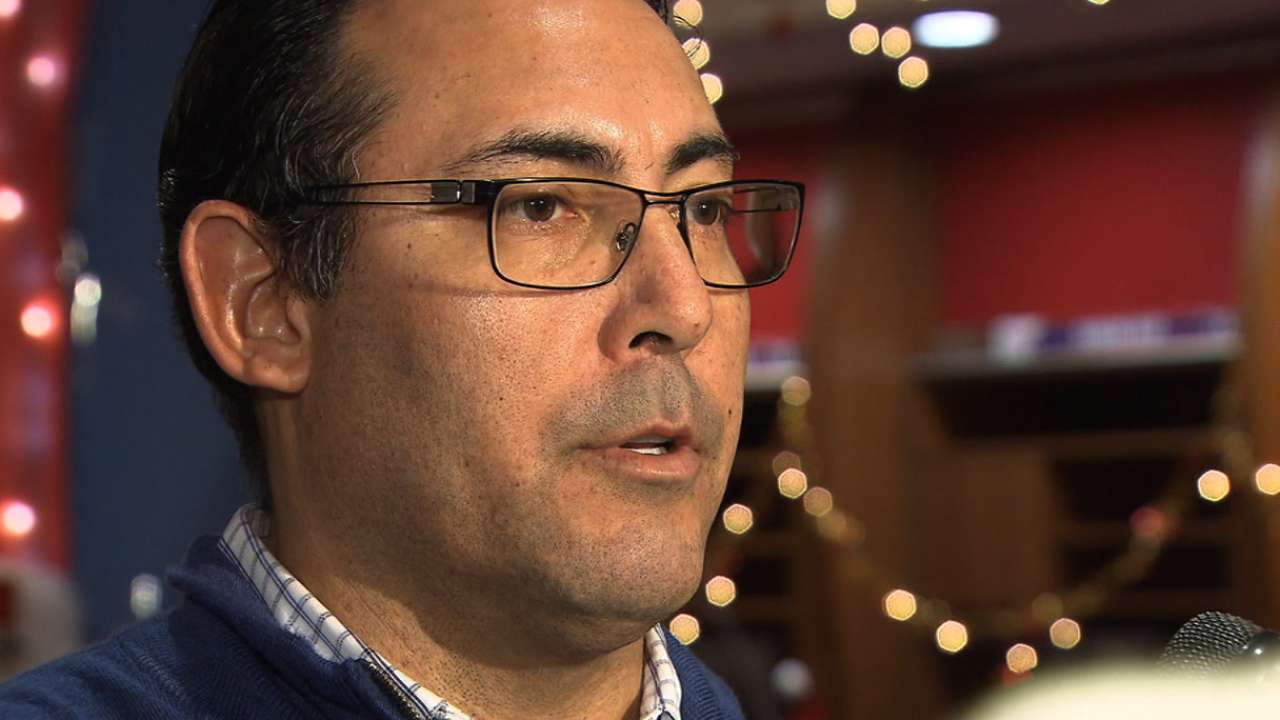 Even if the Phillies didn't appear to be well positioned to make a fairly quick turnaround, MacPhail wouldn't have any problem finding someone to fill the opening. There are, after all, only 30 of them. They pay well, with nice perks.
But the truth is that there are several factors that make the Phils an attractive destination, which will make it that much easier to recruit the person they finally decide they really want.
Paul Hagen is a reporter for MLB.com. This story was not subject to the approval of Major League Baseball or its clubs.