V-Mart back in lineup after sinus infection
Iglesias remains in Detroit while club travels to Cleveland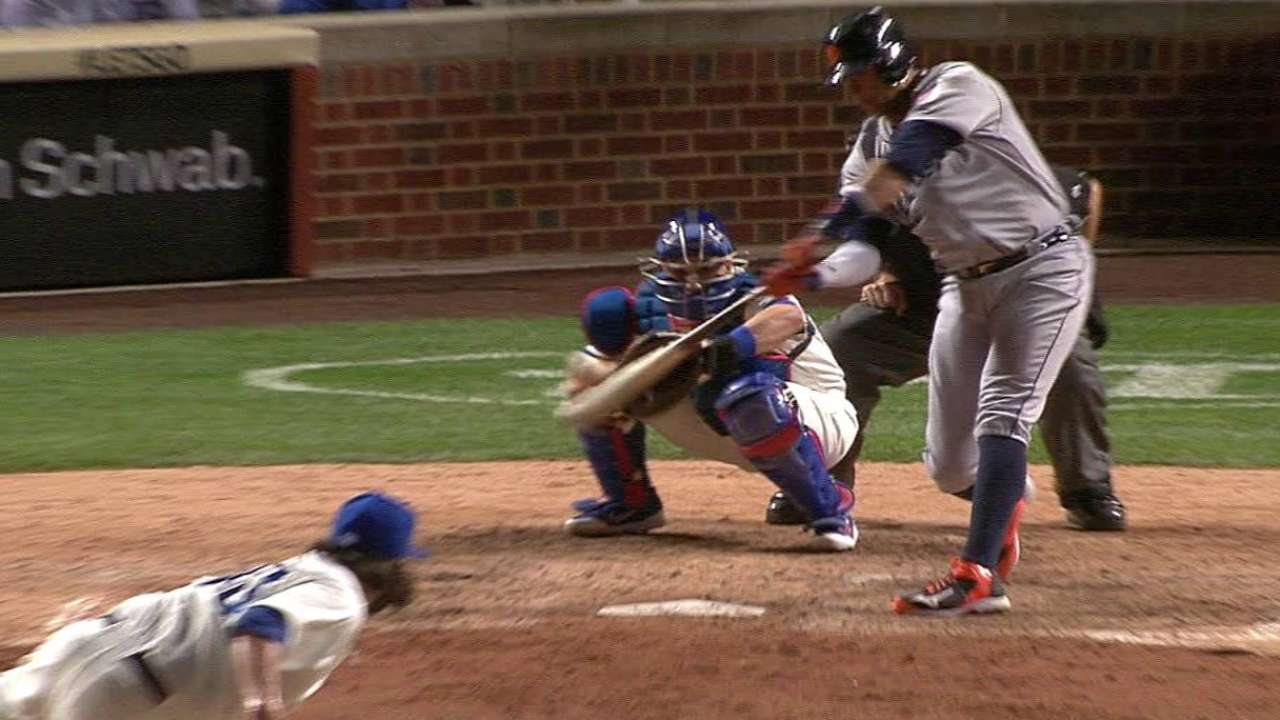 CLEVELAND -- After missing a three-game home series against Tampa Bay with a sinus infection, designated hitter Victor Martinez returned to the Tigers' starting lineup, batting fifth, in Thursday's 7-5 loss to the Indians at Progressive Field.
Coincidentally, Martinez last played in Detroit against Cleveland on Sunday. Manager Brad Ausmus had planned to sit Martinez the day prior because of his recent struggles, but let the 36-year-old switch hitter play because of his career numbers against starting pitcher Danny Salazar, who was Thursday night's starting pitcher. Martinez picked up a pair of hits against Salazar and earned himself another day in the lineup before the illness set in.
"I had told him the night before, I said, 'I'll play you tonight against Salazar, but if you scuffle tonight, I'll give you a couple days,'" Ausmus said. "He didn't scuffle, but then he got ill."
Martinez is batting just .193 since the All-Star break, with four home runs in 47 games and a .581 OPS. The double he hit in his most recent game before the illness was his first extra-base hit since Aug. 20, and his two-hit game against Salazar was his first multi-hit game since Aug. 19.
"If [the sinus infection] had happened prior to him swinging the bat a little bit better then I would say it might have been a blessing in disguise," Ausmus said. "But he seemed to be kind of heating up, he'd been barreling up some balls and then he got ill."
Martinez went 1-for-4 and scored a run Thursday night.
Worth noting
Shortstop Jose Iglesias did not travel with the team to Cleveland, instead staying back in Detroit as he deals with a non-displaced fracture to his right middle finger. Iglesias was forced to leave a Sept. 3 game against Kansas City after being hit by a pitch while trying to bunt.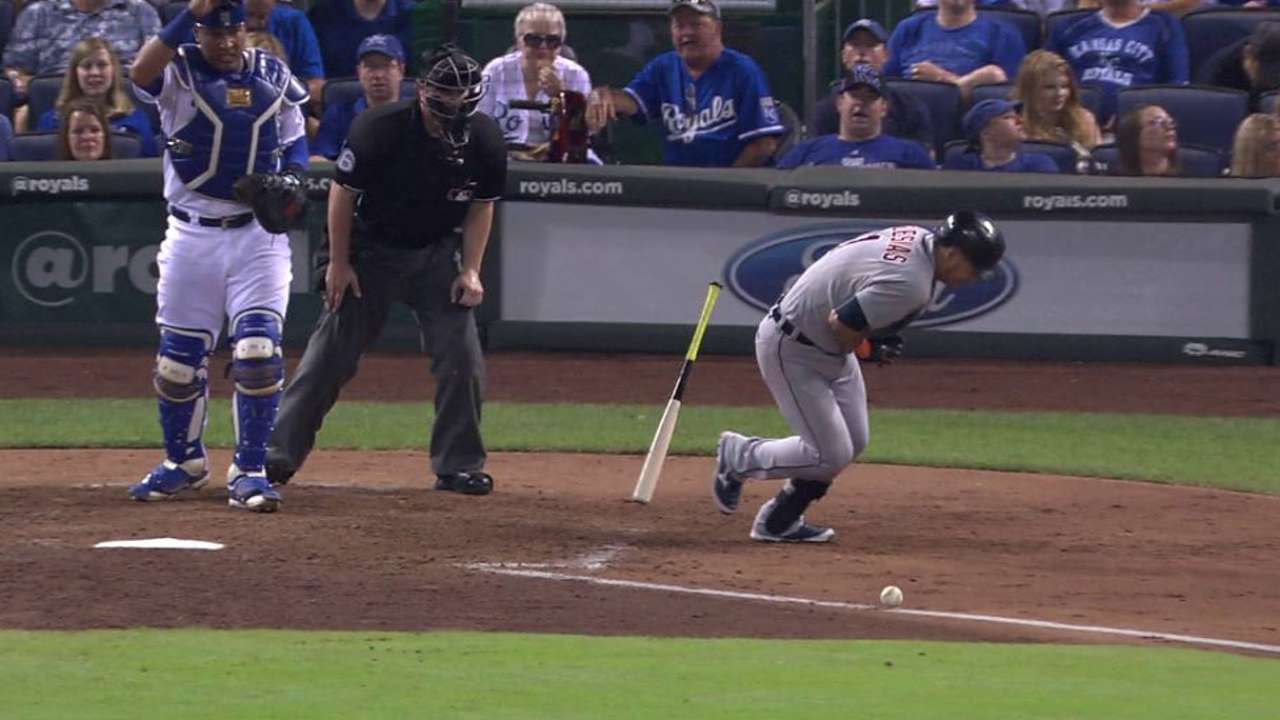 He currently cannot perform baseball activities, and it is unclear whether he will return this season. He is set to be examined when the Tigers return from this road trip, by Sept. 18.
"Guys travel when they can do baseball activities, but he can't really do anything," Ausmus said. "He can't throw a baseball, he can't swing a bat. Usually they travel when they can start partaking in baseball activities, whether it's playing long toss with a pitcher, take batting practice. There's just really not a lot for him to do."
August Fagerstrom is an associate reporter for MLB.com. This story was not subject to the approval of Major League Baseball or its clubs.