Mackanin, Phils' operations staff likely to return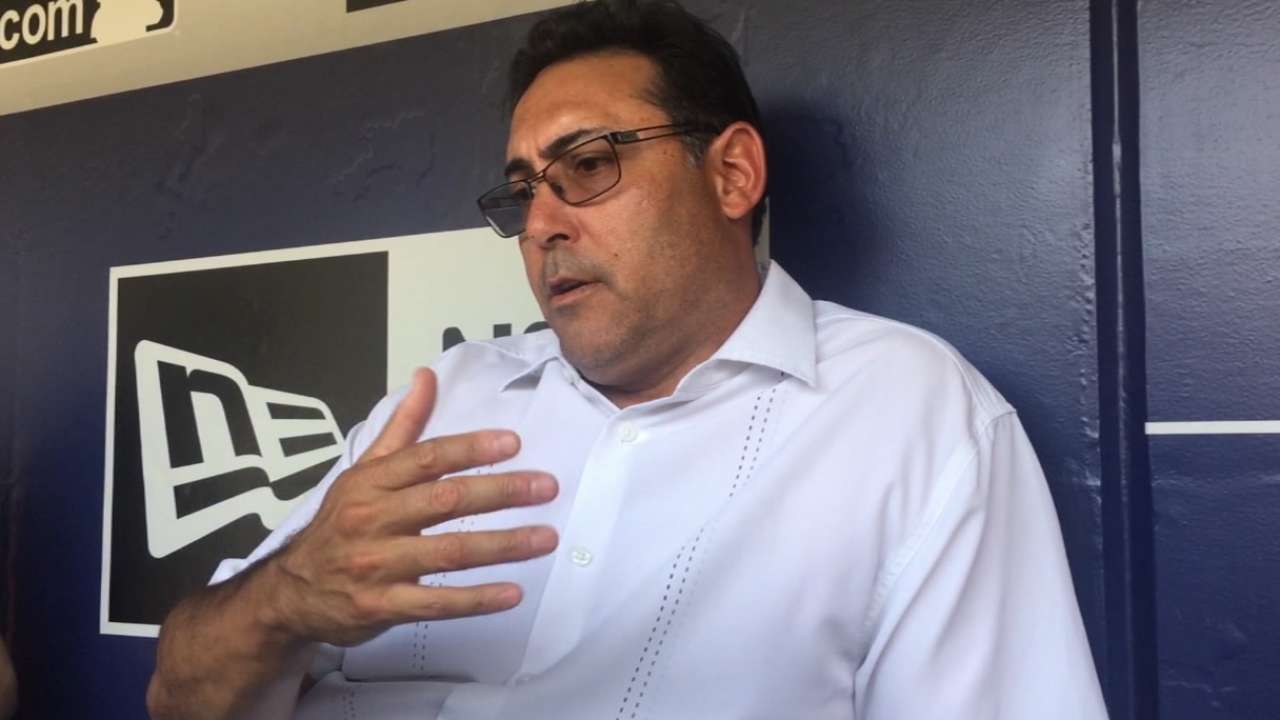 PHILADELPHIA -- Andy MacPhail told Ruben Amaro Jr. on Thursday that he would not return next season as general manager.
Perhaps the first question on the minds of people in the Phillies' front office and coaching staff: What does this mean for them?
As MacPhail illustrated, a new team president often wants his own general manager. And a new general manager often wants his own people working underneath him. But MacPhail said that is not the case here. He expects the baseball operations staff to return, at least through next season. And it sounds like Phillies interim manager Pete Mackanin has a good chance of returning, too.
• Phillies elect not to extend Amaro's contract
"I went to some effort to assure them that in the event there is a new hire and when that happens we're not going to allow a bunch of changes just so they can bring in people that they're familiar with," said MacPhail, who met with the baseball operations staff before Thursday's news conference at Citizens Bank Park. "That's not going to happen. These people have earned the right to stay here. They've distinguished themselves in my mind. It was the first thing Ruben asked about. I think they should feel their immediate future going into the '16 season is secure."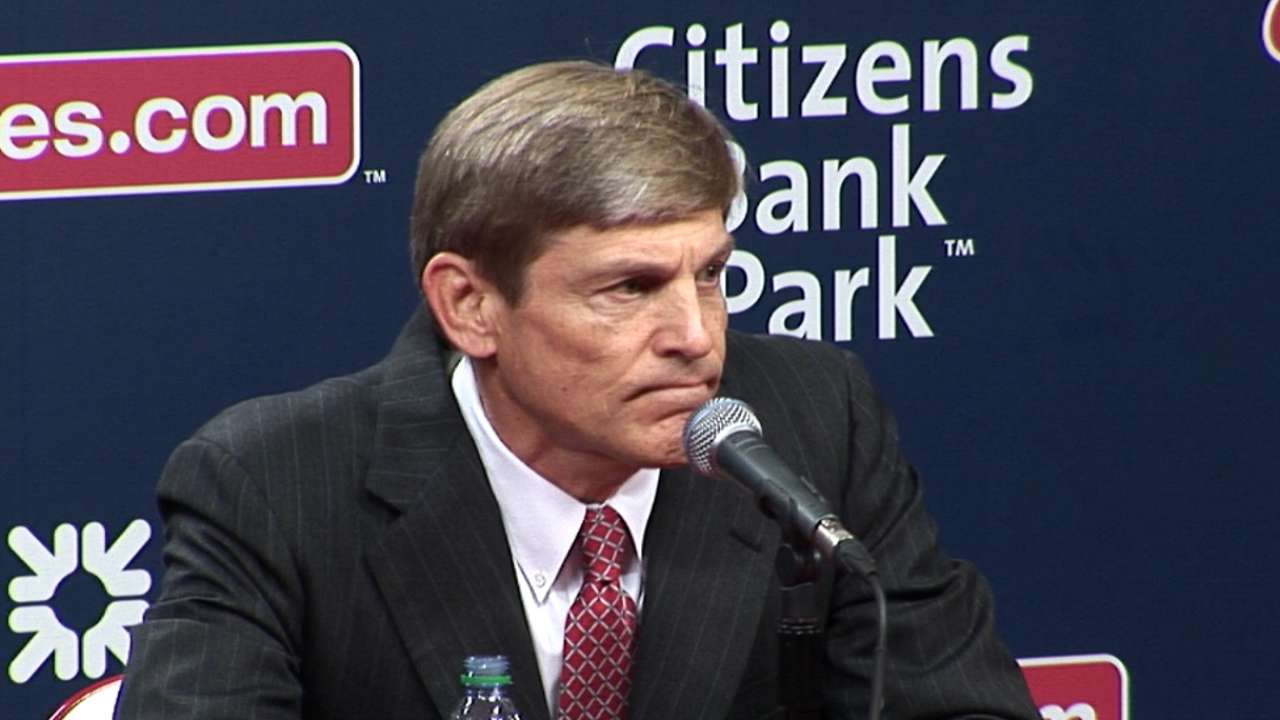 Of course, the next general manager seems likely to use next season to evaluate his staff. After that, who knows?
MacPhail indicated Mackanin has a good chance to return. Because of the time it will take to hire Amaro's replacement, he might want his new GM to begin working immediately on player personnel, instead of beginning an exhaustive managerial search.
"I would encourage everybody not to make any assumptions about what's happening today to have any domino impact on the manager," MacPhail said. "I think that's something that's still under review. I know the tradition is that the GM picks his manager. I'll just go full disclosure here, if that happens, and it takes you a while to find a GM and then he gets consumed the first month or two with a manager and coaching staff, look how much of the offseason we've lost. That's a high price to pay. So we have to keep that in mind as well."
"The big way to measure those things are energy, effort enthusiasm," MacPhail said about Mackanin's job performance. "The manager doesn't necessarily have any impact on the talent. The organization provides it to him. The best thing he can hope to do is increase the level of energy, effort and enthusiasm. And certainly we had a month-long streak where this team had the best record of anyone coming out of the break, so he certainly has demonstrated that he was capable of doing it."
Said Mackanin: "I feel hopeful. … I think he's going to make the decision based on a number of different things. I think, like he said, everybody is still being evaluated. And certainly whoever comes in as the new GM should have some say on who he wants to manage the team. That being the case, I just have to see whatever happens. I can't do anything about it."
Todd Zolecki is a reporter for MLB.com. Read his Phillies blog The Zo Zone, follow him on Twitter and listen to his podcast. This story was not subject to the approval of Major League Baseball or its clubs.