Brewers' bats spring to life in critical stages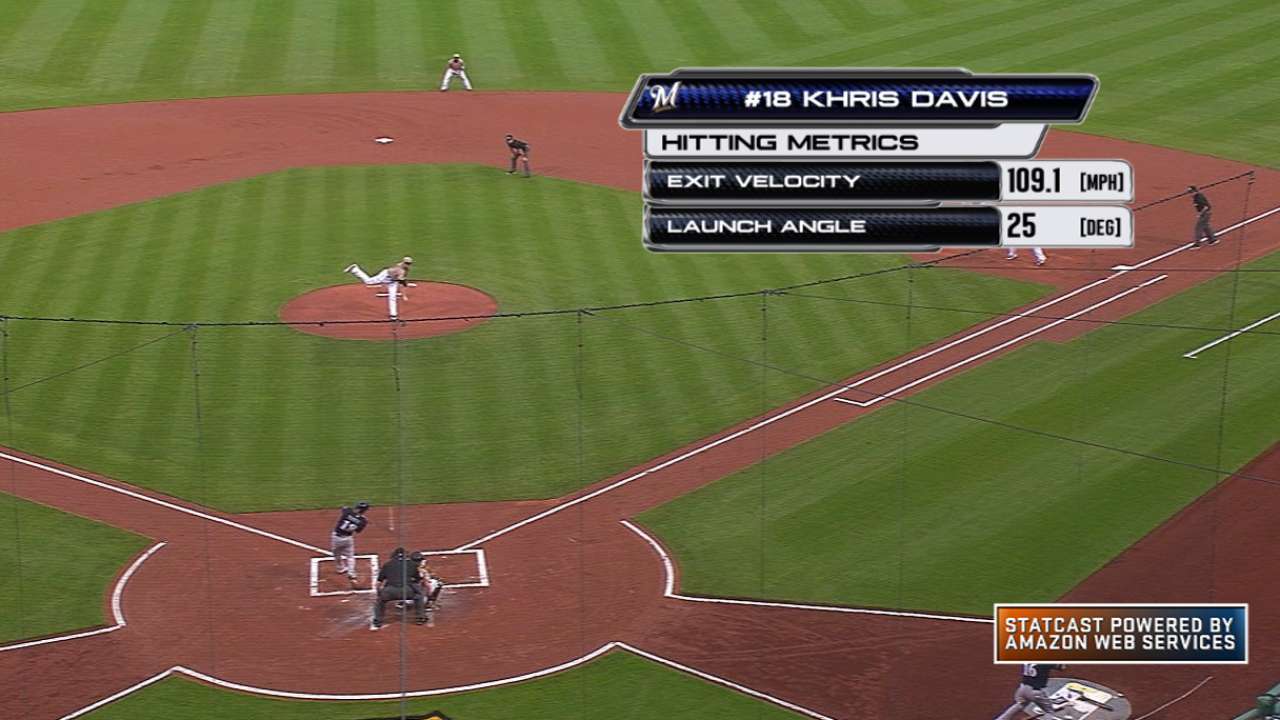 PITTSBURGH -- The Brewers went 10 innings and about four hours between runs on Thursday night. Their bats went silent as six Pirates relievers marched in and out of the game with scoreless appearances.
But even with a bunch of zeros in between, the Brewers' early ambush and a pair of late rallies turned out to be enough to lead them to a 6-4 win in 13 innings at PNC Park.
"It was a long wait, but it was worth it," manager Craig Counsell said. "Somehow, some way, we got it done tonight. We just kept playing and finally prevailed."
And it seemed fitting that the go-ahead run of this four-hour, 44-minute marathon -- a game in which both teams all but emptied their benches -- was scored by a player, Nevin Ashley, who reached base after striking out.
That's the way it went down in the 13th inning. Ashley struck out against Pirates reliever Radhames Liz, but Ashley busted it down the line, arriving safely at first. Jean Segura singled him to second base, and Logan Schafer drove Ashley in with a line-drive single to left field to give Milwaukee a 5-4 lead.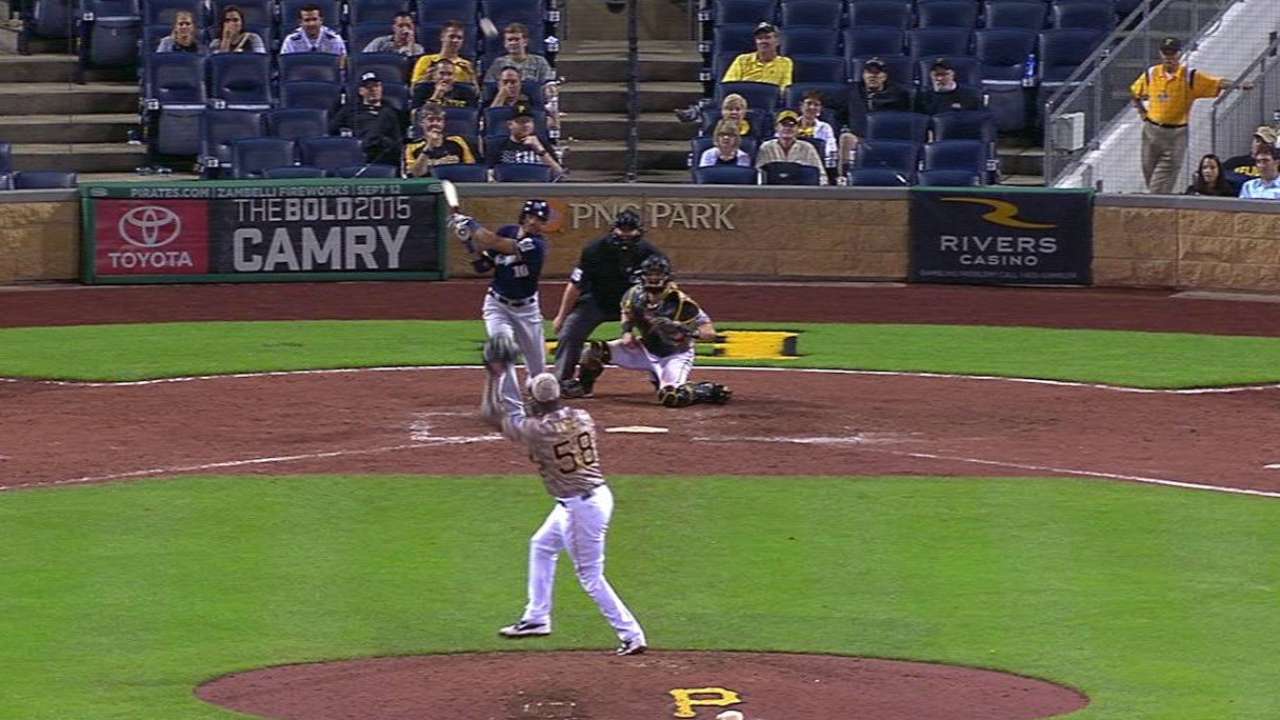 Luis Sardinas tacked on another run with an RBI single to center, allowing the Brewers to reprise their role as a spoiler with their seventh straight victory over the Pirates, who stayed 4 1/2 games out of first in the National League Central.
"We just kept coming to figure out a way to win," Counsell said.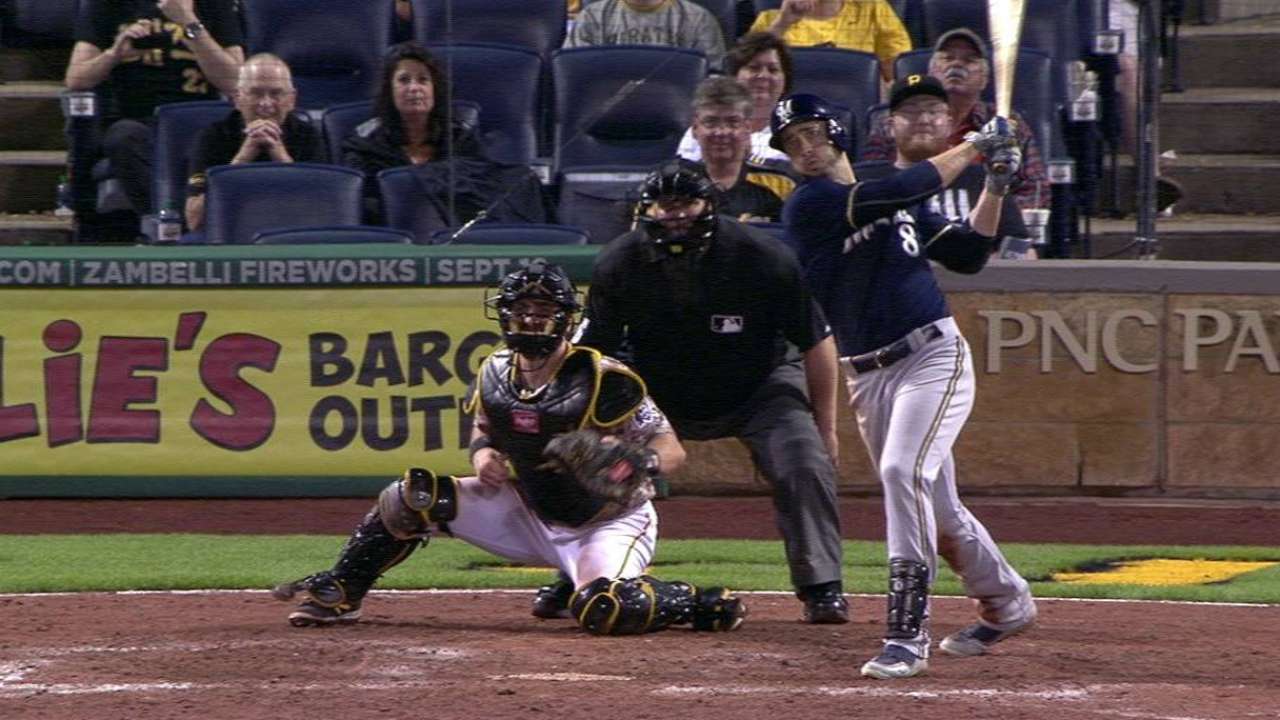 An inning earlier, the Brewers and Pirates traded runs -- first on a tie-breaking Ryan Braun single to center field, which broke Milwaukee's long scoreless streak, then on a game-tying Gregory Polanco homer off closer Francisco Rodriguez.
Before that, though, Milwaukee's bats went quiet. The Brewers struggled through 10 straight scoreless frames, putting up more than a full game's worth of zeros on the scoreboard. And they only threatened once during that time, getting men on second and third in the sixth inning.
"This is a team where runs are hard to come by," Counsell said of the Pirates.
Yet, Milwaukee jumped out to a convincing early lead against right-hander A.J. Burnett, making his first start since July 30. Scooter Gennett hit a leadoff double and scored on Braun's groundout to second.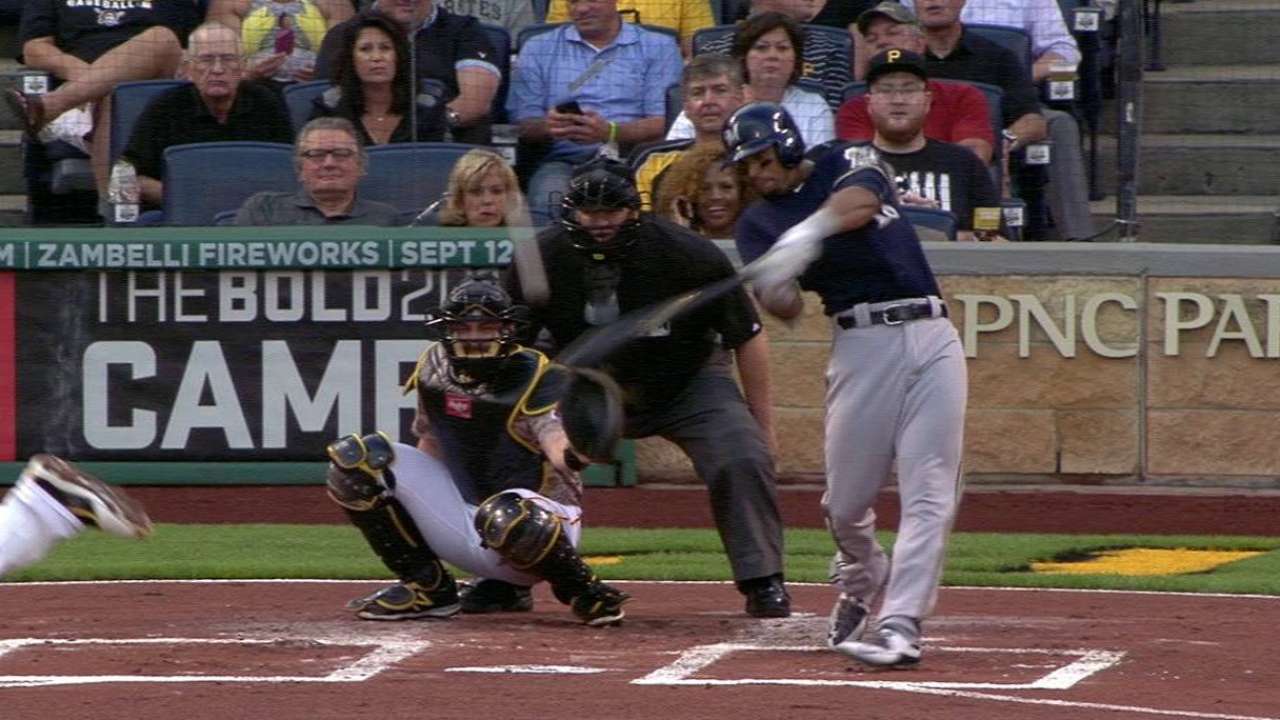 Two batters later, Khris Davis launched his 19th home run of the season to center field to make it 3-0.
"I think guys were just being aggressive before a starting pitcher kind of settles in," Counsell said.
Sure enough, Burnett and the Pirates settled in after that. But the Brewers found a way to break through -- even if it took a little longer than they may have liked.
"It was a long night, that's for sure. Both sides were scrapping and battling," Schafer said. "Just one of those games that you fire back at each other, and someone comes out on top."
Adam Berry is a reporter for MLB.com. Follow him on Twitter at @adamdberry. This story was not subject to the approval of Major League Baseball or its clubs.