Sarah's Take: Injuries taking toll on Giants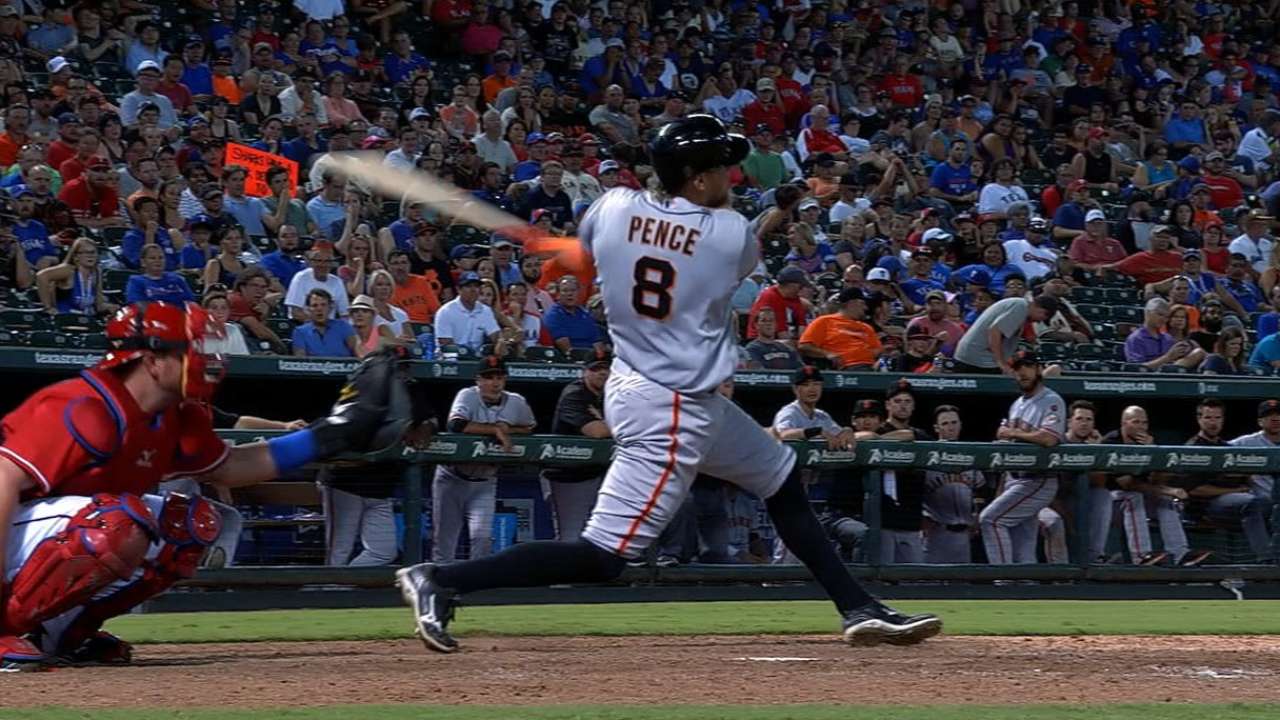 The San Francisco Giants probably won't go to the postseason in 2015; injuries have possibly put their hopes of continuing their dynasty on hold.
For most of the season, the Giants kept pace with the Los Angeles Dodgers, but in September, they have faded. The National League West-leading Dodgers have the second-biggest division lead in baseball, and San Francisco is nine games out of the NL Wild Card race.
When Hunter Pence, the heart and soul of the Giants, sustained a broken left forearm on March 5, most baseball people realized San Francisco was in trouble. The highly energetic right fielder, who had played in a Major League-high 383 consecutive games coming into the season, has played in only 57 games this year because of various injuries.
Baseball is a team sport, but on every team is an emotional leader. Since the Giants acquired Pence in July 2012, he has been their emotional leader. Baseball has seen more talented players than Pence, but not many have gotten more out of their talent. Without him on the field, San Francisco doesn't have the same intensity.
Angel Pagan, another spark plug for the Giants, missed most of August with patellar tendinitis in his right knee. Last year, he had back problems that resulted in season-ending surgery, and his back has limited his playing time this year as well.
The Giants lost the services of their young All-Star second baseman, Joe Panik, on Aug. 6 because of back inflammation. Without Panik, the offense has suffered, and many thought San Francisco would trade for Chase Utley to help its unproductive offense. Not making a deal for the aging veteran might have cost the Giants a playoff berth. The Dodgers traded for Utley after Howie Kendrick strained his left hamstring, and Utley's playoff experience has helped give the Dodgers a new intensity, fueling their late-season surge. On Tuesday, Panik returned to the lineup and hit a home run in San Francisco's victory over Arizona.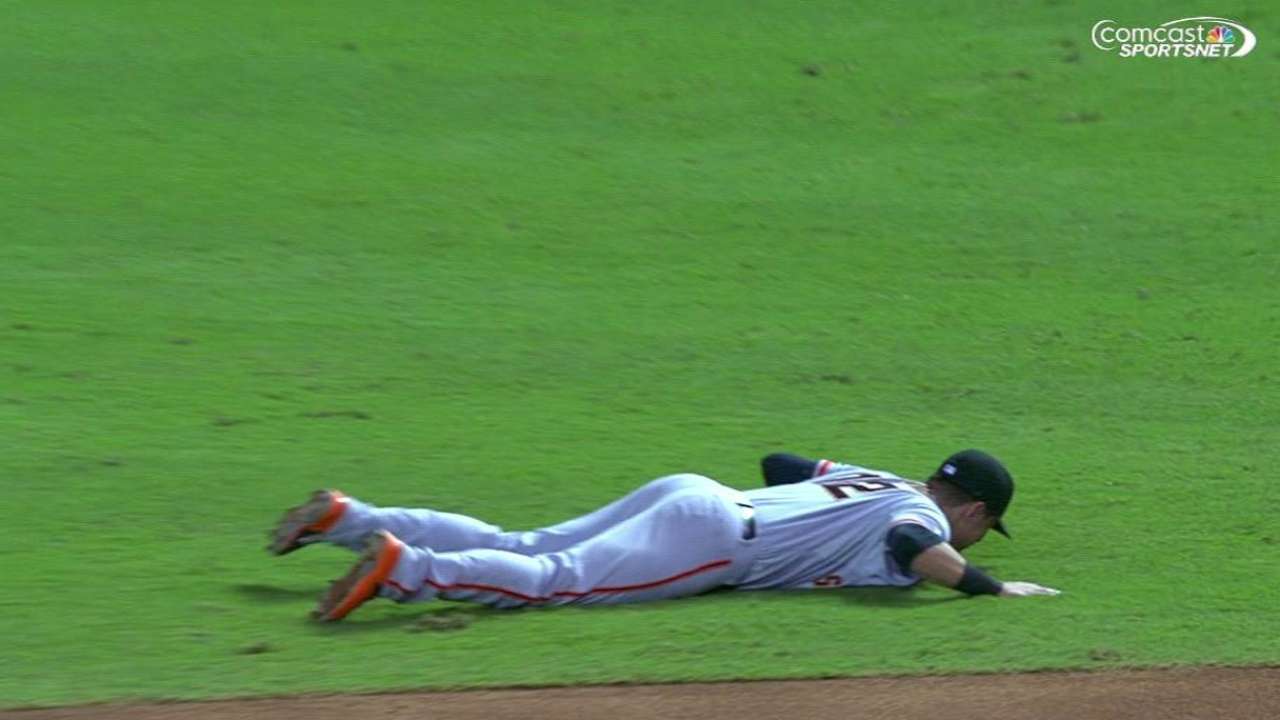 After winning their third World Series championship in five seasons, the Giants attempted to bolster their starting rotation but couldn't. The club understood that Matt Cain, on the disabled list, might not be able to return from right elbow surgery. After a fantastic year in 2014, Tim Hudson, 40, hasn't performed well, and during the series against the Dodgers, he came out of the bullpen and wasn't that impressive. Jake Peavy, 34, hasn't pitched well, either.
Last week, Tim Lincecum underwent season-ending left hip surgery. The past three years, he didn't perform as he did earlier in his career, when he earned two consecutive NL Cy Young Awards, but no one should question his desire to succeed and help his team win. During San Francisco's remarkable 2012 route to the World Series championship against the Detroit Tigers, Lincecum performed well as a reliever -- without complaint, even though he had been a starter for his entire career -- and was one of the keys of his team's success.
Many baseball people and fans underestimate the importance of spirit to the success of a team. The magnitude of injuries to important players has taken the spirit from the Giants, which they displayed early in the season. Although they had won three World Series in the past five years, this season must be viewed as a disappointment. This offseason should be interesting for the Giants as they look for players via both free agency and trades to regain their status as one of the elite teams in baseball.
Sarah D. Morris can be reached at sarahmorris27@gmail.com. This story was not subject to the approval of Major League Baseball or its clubs.