Rosario back behind plate for first time this year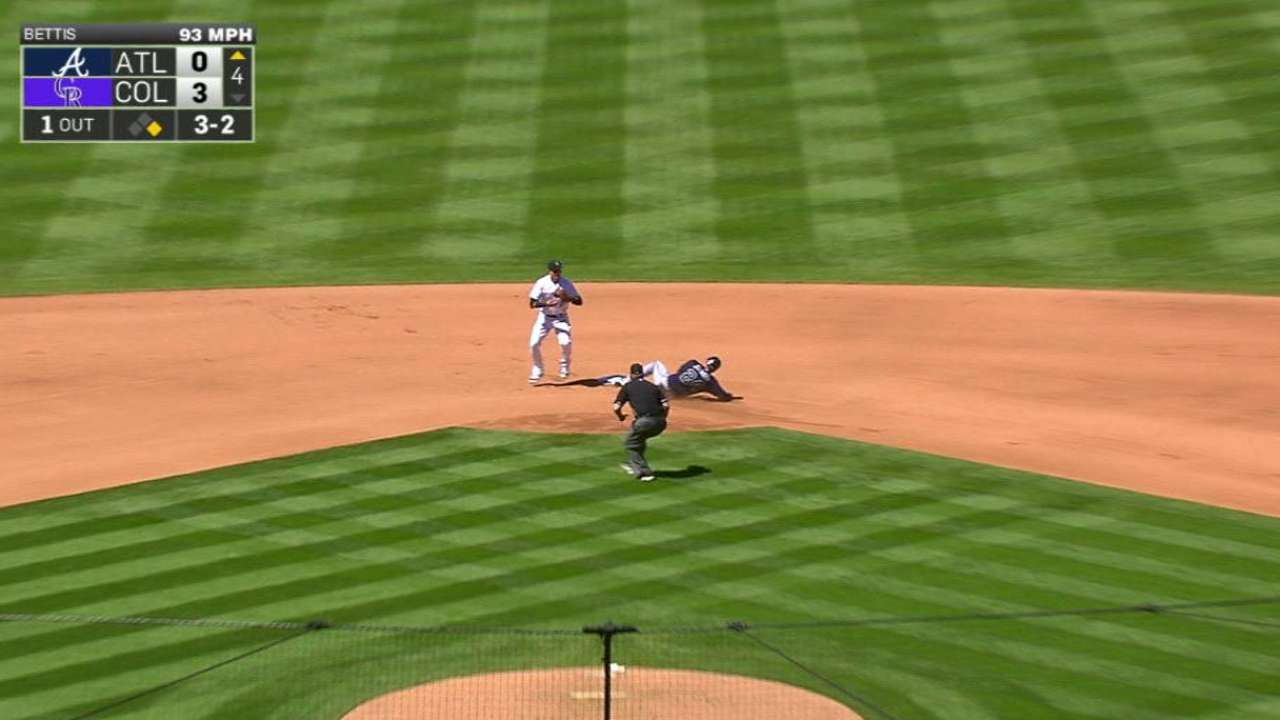 SAN DIEGO -- Wilin Rosario made his first start at catcher this season as the Rockies concluded their four-game series with the Padres on Thursday.
Thursday's game marked the makeup game from the July 19 rainout at Petco Park. However, the Rockies are experiencing some more strange weather in San Diego, as humid conditions have hit "America's Finest City."
"I just hope [Rosario] doesn't melt back there, it's going to be hot," manager Walt Weiss joked before the game. "It's been a while since he's had the gear on. We will keep an eye on him physically. ... I am hoping it's kind of like riding a bike."
With Nick Hundley still out of the lineup with a cervical sprain and backup Michael McKenry on the 60-day disabled list with a torn meniscus in his right knee, rookie catcher Dustin Garneau started the last three games behind the plate for the Rockies. Garneau hit his first career home run during Wednesday's 11-4 loss.
Rosario, who was called up on Sept. 1 for his third stint with the Rockies this season, served as Colorado's starting catcher for the four previous seasons before the arrival of Hundley. With Triple-A Albuquerque, Rosario hit .273 with 11 doubles, five homers and 22 RBIs. Rosario has made 37 starts at first base this season and five as a designated hitter.
Although Rosario was be behind the plate for the first time in 2015, Weiss said the catcher has taken opportunities throughout this season to practice.
"He's continued to catch bullpens and throw to bases from time to time, but it is a little different back there during the game and being able to slow the game down," Weiss said. "But he's got four years of experience doing that."
Weiss said that Rosario knew that Thursday would be his day to start, and that the 26-year-old has had time to prepare.
As for as a timetable for Hundley, Weiss said that he's not going to be back anytime soon, and the team will most likely need to call up reinforcements.
Beth Maiman is an associate reporter for MLB.com. This story was not subject to the approval of Major League Baseball or its clubs.